Industry Talk
Technical textiles conquering new application areas
For 2015, nonwovens, as well as the other technical textiles, are expected to see a moderate rise of approximately 2% in the production index.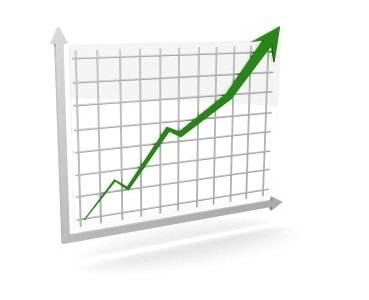 21st January 2015
Innovation in Textiles
| Frankfurt
During the period 2007 to 2013, European manufacturers of technical textiles saw stronger growth than the European economy as a whole, according to a new industry report released by Commerzbank, a leading bank in Germany and Poland.
However, in the crisis years 2008 and, in particular 2009, above-average slumps were visible. The nonwoven fabrics sub-segment, the production of which has increased by 11% since 2011, made a substantial contribution to this growth.
For 2015, it is to be assumed that this area, as well as the other technical textiles, will see a moderate rise of approximately 2% in the production index, according to the report.
New applications
Technical textiles are conquering more and more new application areas and are superseding conventional materials, the report says.
Examples of this are reinforcement materials made of textiles in concrete construction, artificial arteries in medical technology, and textile sandwich materials in vehicle construction and sport. And, for example, the winning goal in the 2014 World Cup final was scored by Mario Götze wearing a knitted shoe.
At the same time, new manufacturing methods are constantly being developed. Technology leadership is, therefore, a key success factor, Commerzbank reports.
German sector
"The German sector is regarded – also thanks to the excellent networking with the German research sector, which is itself unique worldwide – as the global technology market leader," said Jürgen Grebe, Corporate Sector Analyst and author of the report, at the press conference at Frankfurt trade fair grounds as part of this year's leading industry trade fair show Techtextil.
In this respect, he stated, the focus was on high-quality, sophisticated product areas, and the sector was avoiding to the greatest possible degree competition with suppliers of mass-produced goods and low-quality products, that were primarily based in Asia.
"Looked at that way, the German sector is predominantly the result of a successful structural change on the part of producers of traditional textiles to become highly technical and specialist manufacturers of high-quality textile products," added Grebe.
Global market growth
Through to 2018, the global market for conventional textiles is set to grow from somewhat more than 130 billion US dollars at present to as much as 160 billion US dollars, the report states. In this respect the most important buyer area remains the vehicle construction industry.
Yet, sectors such as construction textiles and geotextiles, as well as niches such as ecotextiles, are gaining in significance. With nonwoven fabrics, it is expected that sales worldwide will increase from 33 billion US dollars at present to more than 42 billion US dollars by 2017.
Higher growth rates are believed to be possible for composites – in particular due to strong demand in the buyer sectors vehicle construction, wind energy, and aviation.
Asian market
Viewed regionally, the best outlook is attributed to the Asian market, headed by China. Other threshold countries are also gaining in significance for German manufacturers, whose export quota for technical textiles in 2013 amounted to 62% and to 58% for nonwoven fabrics.
In this respect German producers are increasingly worried by a lack of know-how protection and rising administrative costs, for example in the use of origination regulations for primary materials, as well as the development of energy costs.
On the whole the German sector – 600 companies with more than 20 employees and a turnover of more than EUR 6 billion each – is regarded as the market leader in Europe, Commerzbank reports.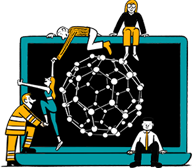 Business intelligence for the fibre, textiles and apparel industries: technologies, innovations, markets, investments, trade policy, sourcing, strategy...
Find out more