19th December 2017, China
Advance Denim uses Lycra to meet demand
Advance Denim General Manager Wang Zongwen presented as keynote speaker at the recent Transformers Conference – Denim by PV, also paying tribute to Invista's role as a strategic partner. "The market insights it shares and the innovative technologies in its portfolio have helped us to achieve one breakthrough after another on our way to becoming one of the world's most innovative producers of high quality denim," said Ms Wang.
The 30-year old Chinese producer serves leading brands in Asia, Europe and the US. It is a 100% specifier of Lycra elastane products and a member of Lycra Exchange, a strategic partnership programme that enables close collaboration between Invista and a select number of mills who share its commitment to creating consumer access to the benefits of state-of-the-art fabrics.
The partnership between the two companies began in year 2000 with the development of fabrics incorporating the benefits of Lycra T400 fibre. "Advance Denim was first to market with a generation of products that introduced Asian consumers to new standards of comfort and superior performance and wear characteristics," Invista's statement says.
A long line of continuous improvements over the next two decades led the 2016 launch of 360° bi-stretch fabrics that use Lycra dualFX technology. Once again, Advance Denim's global reach had grown to help meet demand for better differentiated products in many others around the world.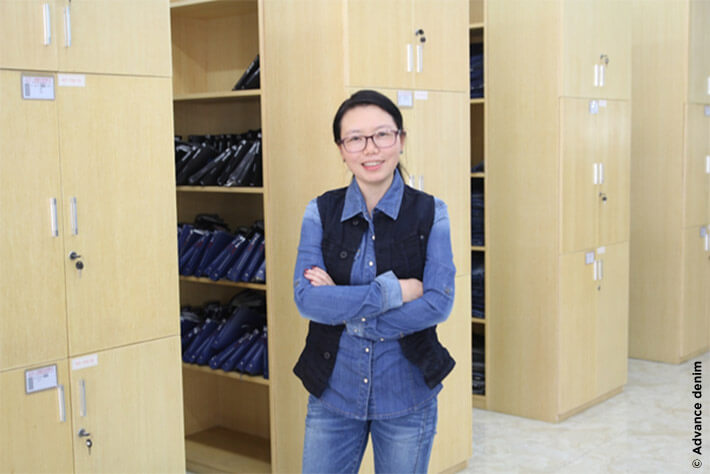 For Ms Wang, access to Invista's insight to key export markets is particularly important. In particular, she commended the 80 Days around the Denim World consumer research findings shared at the Intertextile Shanghai trade event, which took place in October. "The data on consumer aspirations and demands provided useful verification of our own judgements and valuable references for future research and product development," she said.
"The global love affair between consumers and denim goes from strength to strength, but it is a high-risk category in which garments that look the same can please or bitterly disappoint shoppers. Advance Denim recognised this long ago – and the importance of repeat purchases to its brand customers. Its commitment to quality and innovation reflects this – with full support from Invista," Invista concluded.
This article is also appears in...