Interview
Bacteriostatic textiles from chitosan without compromise
Innovation in Textiles meets Craig Kasberg, Co-founder and CEO of Tidal Vision.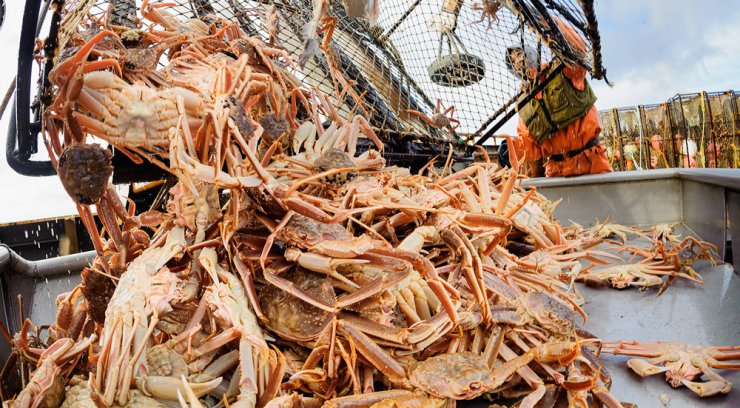 27th April 2021
Innovation in Textiles
| Bellingham, WA, USA
(IiT): What led to the formation of Tidal Vision?
(CK): I worked on commercial fishing boats in Alaska from the age of 14 and at 19 captained my own vessel, and I wanted to see the by-products utilised from the industry I grew up in.
In Alaska alone, two billion pounds of fish and crab by-products are discarded and left to rot annually. This waste not only represents a missed economic opportunity, but also poses potential environmental threats when concentrated on the ocean floor.
Tidal Vision was therefore founded to combat this waste and encourage sustainable fishing practices by purchasing discarded by-products from sustainably managed fisheries. We believe that sustainability should never be a compromise – on price, convenience, or performance
We then upcycle that waste into eco-friendly chitosan chemistry solutions that displace synthetic chemicals. We aim to create systemic change in the industries we serve by making chitosan lower cost, more convenient, and better performing than the synthetic chemicals we displace.
What have been the key milestones and dates in the development of the company?
Tidal Vision was founded in 2015 when our lab scale advanced upcycling process technology was developed. Proof of concept and pilot scale production was launched in 2016.
By 2018 we had 7,000 square feet of production space for our pilot operations with a monthly capacity of 50 metric tons of product produced per month, much of which was being exported. This roughly represents the same tons of synthetic chemicals displaced in the marketplace.
In 2020 we expanded production space, took on more employees and increased capacity to 250 metric tons.
This year, we have further expanded and opened a second plant. We now have 59,000 square feet of production space in Washington, and 24,000 square feet in South Carolina and a total monthly capacity of between 1,600 to 2,000 metric tons.
What makes your process for chitosan "substantially lower cost than the traditional process"?
Our proprietary technology and economy of scale comes from serving multiple industries. It has led to substantially lower cost for our chitosan. Our process is also the only one that allows for the full utilisation of the raw material – crab or shrimp shells. The remainder of the shell biomass can be separated and sold as fertiliser, creating the only commercially proven zero-waste process for chitosan extraction.
We are also the only manufacturer of chitosan in the US, which also gives us an advantage over international competitors. In addition to eliminating international freight and tariff charges, we are expanding to the East Coast to offset the nationwide shipping costs of chitosan in a ready-to-use liquid form.
When was Tidal-Tex commercially launched?
Tidal-Tex with its new crosslinker technology – ensuring the product is more durable and easier to apply than ever before – has been available since October 2020.
How does its antimicrobial performance compare to other commercial products and what certification does it have?
Due to the active ingredient being chitosan, Tidal-Tex is biostatic – not a sanitizer like many other antimicrobials. This biostatic mode of action is due to chitosan being the only biopolymer in the world with a positive electrostatic charge. The positive charge (+) of chitosan is what makes it biostatic. Chitosan (+) binds to the electrons (-) in the outer cell walls of microorganisms. This inhibits their ability to grow and multiply. Due to the fact that it is so safe and nontoxic, in 2020, the EPA added chitosan to the SCIL (Safer Chemical Ingredient List) as a "green circle" product – which is the highest-level rating of safety for humans and the environment that a material can receive.
Are there any apparel brands/textile manufacturers actively using and promoting its benefits?
Our textile treatments are used by manufacturers of fibres at the top of the supply chain, such as Leigh Fibers. Those fibres are turned into textiles by textile manufacturers further down the supply chain, and the treated products end up in all sorts of products including furniture, mattresses, carpet and more. There are a lot of apparel brands reaching out to us and our customers recently, and we believe this demand will continue to grow.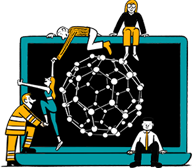 Business intelligence for the fibre, textiles and apparel industries: technologies, innovations, markets, investments, trade policy, sourcing, strategy...
Find out more