20th October 2017, Wichita, KS
Cordura fabrics voted into Material ConneXion's library
Marking another milestone in the Cordura brand's 50 for 50 Anniversary campaign, Material ConneXion, a leading materials-driven design platform, voted in two new categories of high performance Cordura fabrics to its global innovation library.
Durable technical Cordura Denims from the brand's X. Venture collaboration with Artistic Milliners, Schoeller Technologies, and Lenzing Tencel, as well as fabrics from its latest Performance Naturals collaboration with Cotton Incorporated (Cordura Storm Cotton French Terry and TransDRY Twill) will be showcased through both online and physical Material ConneXion libraries in Bangkok, Bilbao, Daegu, Milan, Skövde, Tokyo, and New York City.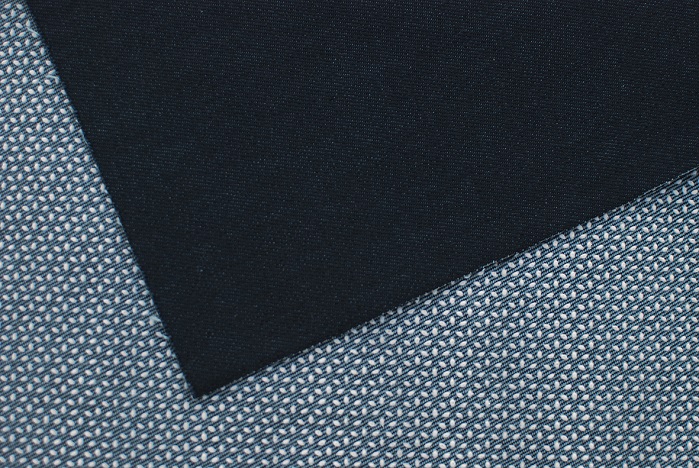 "We are honoured that our fabrics have been selected for inclusion in such a leading innovative, materials driven global platform," said Cindy McNaull, global Cordura brand and marketing director. "Between Material ConneXion's extensive showrooms all around the world and the easy accessibility of its online directory, designers will have quick and convenient insight into our latest Live Durable fabric technologies."
X. Venture Collexion
New materials are carefully evaluated based on their technical offerings, innovation and performance. Cordura Denims from the brand's X. Venture Collexion, a retro-futuristic line of garments created through a collaborative effort with designer Michele Rose and in concert with Artistic Milliners, the brand's longest running authorized Cordura Denim mill, were selected and voted in after the materials caught the attention of Material ConneXion's research team.
These innovative denims are now on display in Material ConneXion's multiple global showrooms, as well as included in the company's comprehensive online database:
Designed to help regulate body temperature, Cordura Denim with Schoeller PCM Technology is a durable Cordura fabric created to stand up to extreme environments that features a special coating with active temperature equalisation and dynamic climate control.
A high-performance protective fabric, Cordura Denim with Schoeller ceraspace Technology offers enhanced abrasion-resistant properties for environments where maximum-protection is needed.
Nylon, cotton and wool seamlessly blend in Cordura Combat Wool Denim. Offering enhanced abrasion-resistance, this fabric is designed to combine the look and feel of denim with the natural comfort properties of wool.
Cordura + Cotton Incorporated collection
The Material ConneXion review committee also selected fabrics from the latest Cordura + Cotton Incorporated Performance Naturals collection - Storm Cotton French Terry and TransDRY Twill fabrics based on intimate blend Cordura Nyco fabric technology. These quick-dry fabrics are said to offer the long-lasting durable performance of Cordura fibre, combined with specialist product technologies, Storm Cotton and TransDry, by Cotton Incorporated.
"Our fabric categories are scientific in nature, but tailored to suit the design community," said Gayatri Keskar, Senior Material Scientist, Advanced Materials. "Including the Cordura brand allows us to expand our portfolio and offer a wider variety of durable, cross-functional fabrics to our audience."
This article is also appears in...