Technology/Machinery
Driving sustainability through digitalisation
Major gains in automated machine efficiency, remote monitoring and supply chain transparency.
2nd June 2023
Innovation in Textiles
| Sweden
At next week's ITMA 2023 (June 8-14), it will be very evident that digitalisation has become the key enabler for sustainable gains across the entire textile industry, according to TMAS – the Swedish Textile Machinery Association.
"So much has been achieved in the rollercoaster years since the last ITMA 2019 in Barcelona, especially in terms of automation," says TMAS secretary general Therese Premler-Andersson. "During the Covid-19 pandemic, for example, the need to respond to many shortages, such as in PPE for example, resulted in major gains in automated machine efficiency, remote monitoring and supply chain transparency. These are now influencing the undiminished drive to establish a more sustainable textile industry."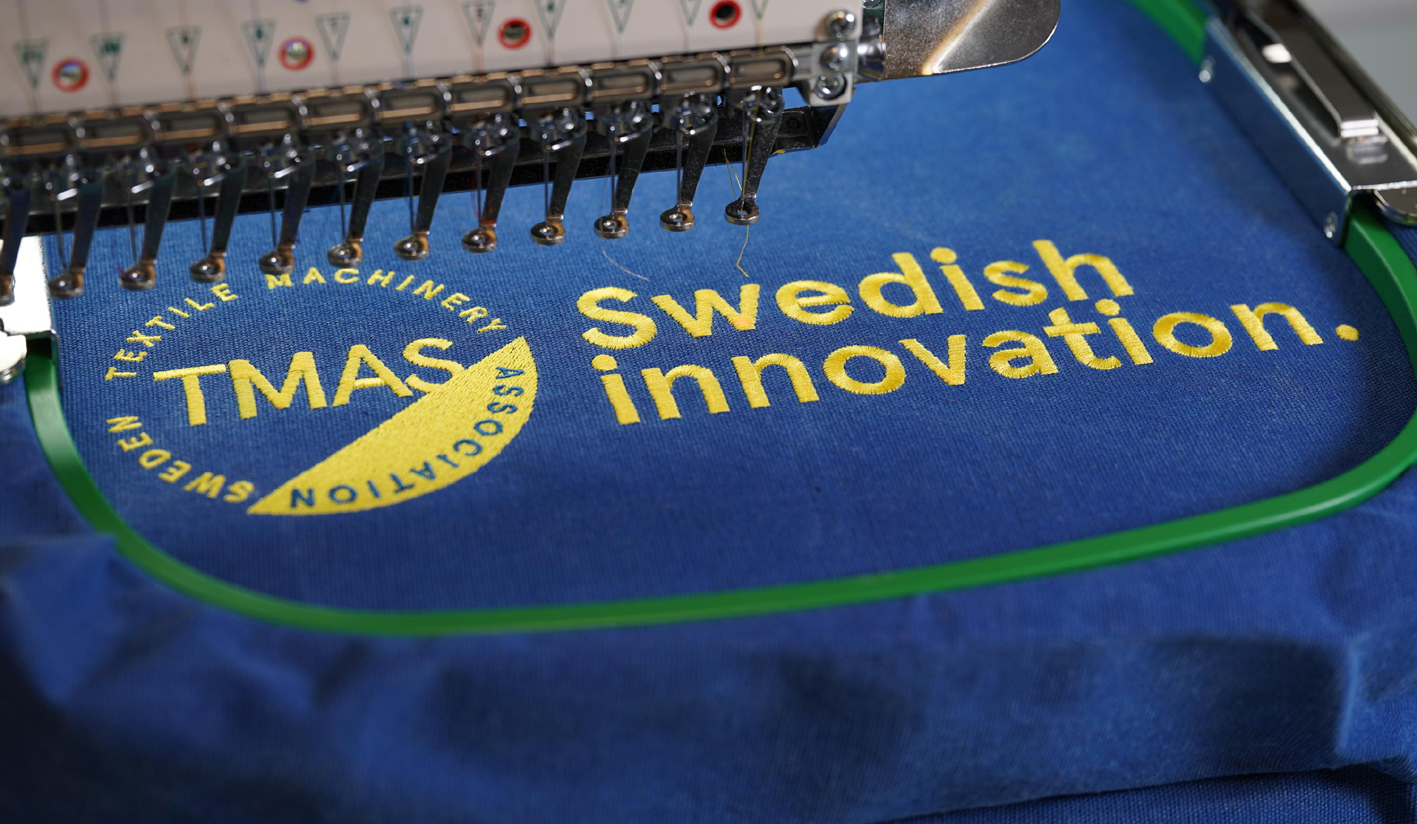 Automation
At ITMA 2019, ACG Kinna, demonstrated its robotic pillow filling system with the ability to fill and finish some 3,840 pillows per eight-hour shift.
A year later, however, at the peak of the Covid-19 pandemic, the company was diverted into drawing on its long experience and using its wide industry contacts to rapidly respond to Sweden's urgent need for PPE – setting up a dedicated new single-use garment making-up plant in just three weeks.
"We discovered so much from that experience and we have subsequently applied many of the lessons learned to our latest technologies," says CEO Christian Moore.
ACG Kinna's pillow system now includes new features including an integrated marking solution which allows the customer to print QR codes, batch numbers and dates on the pillows' labels, and a unique AI software for automatically detecting pre-programmed faults which will be introduced in Milan.
Bold moves
Similar gains are reported by Automatex in the development of a sewing and assembly unit for the fully finished production of consumer bags. It is now configured to carry out the automated hemming, handle insertion, cutting, labelling, bag forming and gusset forming which all previously had to be carried out manually, to produce some 540 units an hour.
"Terrible as it was, the Covid-19 pandemic gave us the opportunity to stand back from what we were doing and make some bold moves in advancing automated features," says Chuck de Sousa, the company's head of business development.
Materials handling
Eton Systems provides automated material handling systems consisting of individually addressable product carriers designed to eliminate manual transportation and minimise handling, radically increasing the time for adding value to garments and other finished items.
After Covid-19 supply chain shortages, these advantages have subsequently proven a powerful incentive for textile manufactures across Europe and the United States to bring some production closer to home, according to CEO Jerker Krabbe.
At ITMA 2023 Eton will launch its new ETONingenious software platform, which continuously gathers, processes and presents powerful, value-adding product information to operators, supervisors, quality control personnel and management.
Other notable TMAS machine demonstrations to look out for at ITMA 2023 include the latest EyETM system for the monitoring of literally hundreds of yarns in real time on a warping creel, developed by Eltex, and Svegea's EC 300 collarette cutting machine for the production of essential tubular apparel components which is now operating at speeds of up to 20,000 metres per hour.
Bedrock
Weaving remains the bedrock of the textile industry and Vandewiele Sweden AB benefits from all of the synergies and accumulated know-how of the market leading Vandewiele Group.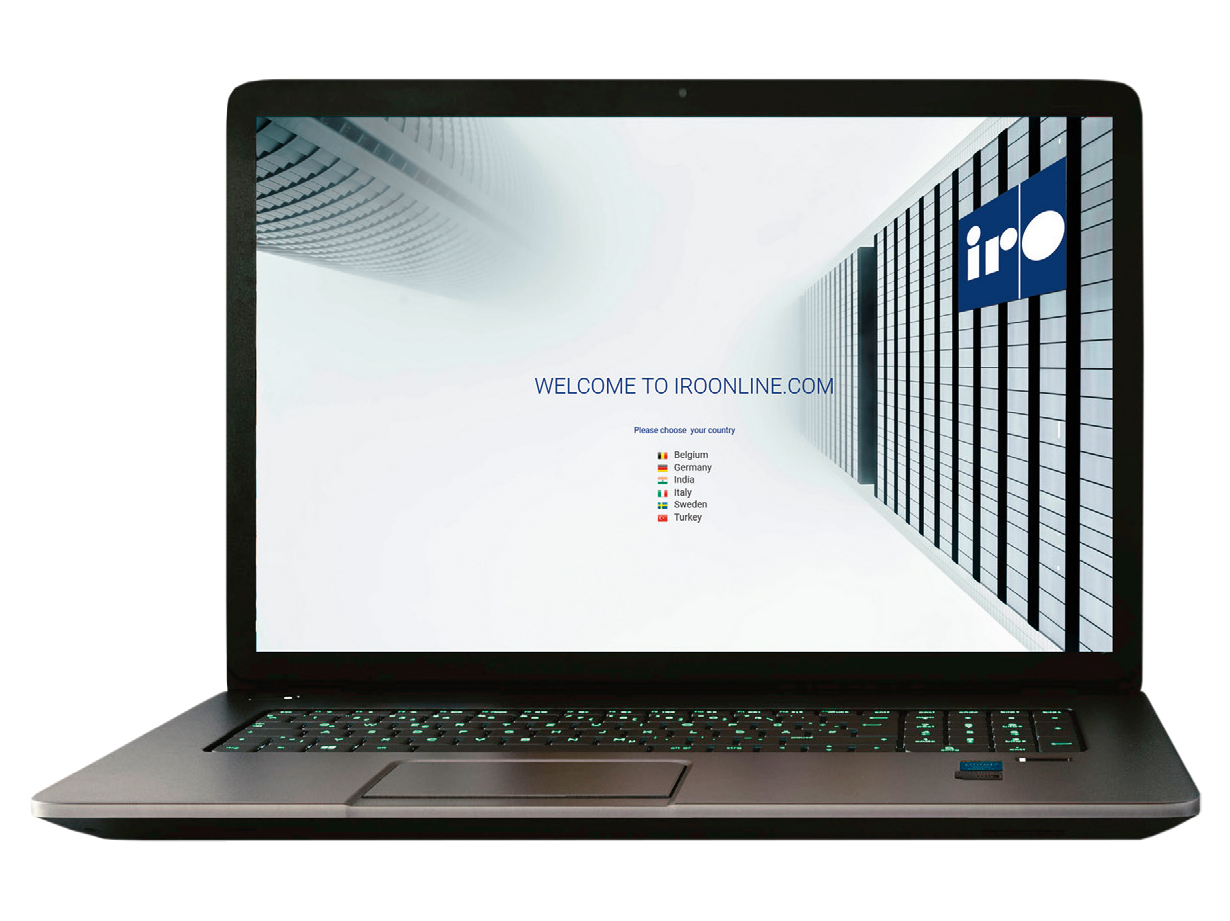 The company supplies weft yarn feeding and tension control units for weaving looms to the majority of the leading weaving machine manufacturers, as well for retrofitting in working mills around the world, and at ITMA 2023, will present its latest X4 yarn feeders with integrated accessory displays, as well as launching its own e-commerce platform – iroonline.com.
X4 feeders are available in three different versions – with an integrated tension display (TED), with integrated active tension control (ATC), or with quick release, which enables weft tension settings to be transferred from one machine to another, enabling a fast start-up the next time the same article is woven. The position of the S-Flex Tensioner is constantly monitored by an internal sensor – even if adjustment is made during power off.
Specialised weaving technology for the paper making industry is meanwhile the domain of TEXO AB which has seen a surge in the demand for its Compfelt weaving looms for press felt base fabrics for the paper making industry. One of the machines TEXO AB has recently successfully delivered and commissioned has a working width of 23 metres.
Dyeing and Finishing
Visitors to ITMA 2023 will quickly come to realise that terrific sustainable gains are now possible with new technologies in dyeing and finishing and two TMAS members are at the forefront here, offering highly digitised alternatives to a water and energy-intensive sector.
Baldwin's TexCoat G4, a non-contact spray technology for textile finishing and remoistening not only reduces water, chemicals and energy consumption, but also provides the flexibility to adapt to a customer's requirements in terms of single and double-sided finishing applications.
"TexCoat G4 can reduce water consumption by as much as 50% compared to traditional padding application processes," says Rick Stanford, Baldwin's VP of global business development.
Similar impressive savings can also now be made in textile dyeing with imogo's Dye-Max spray dyeing technology.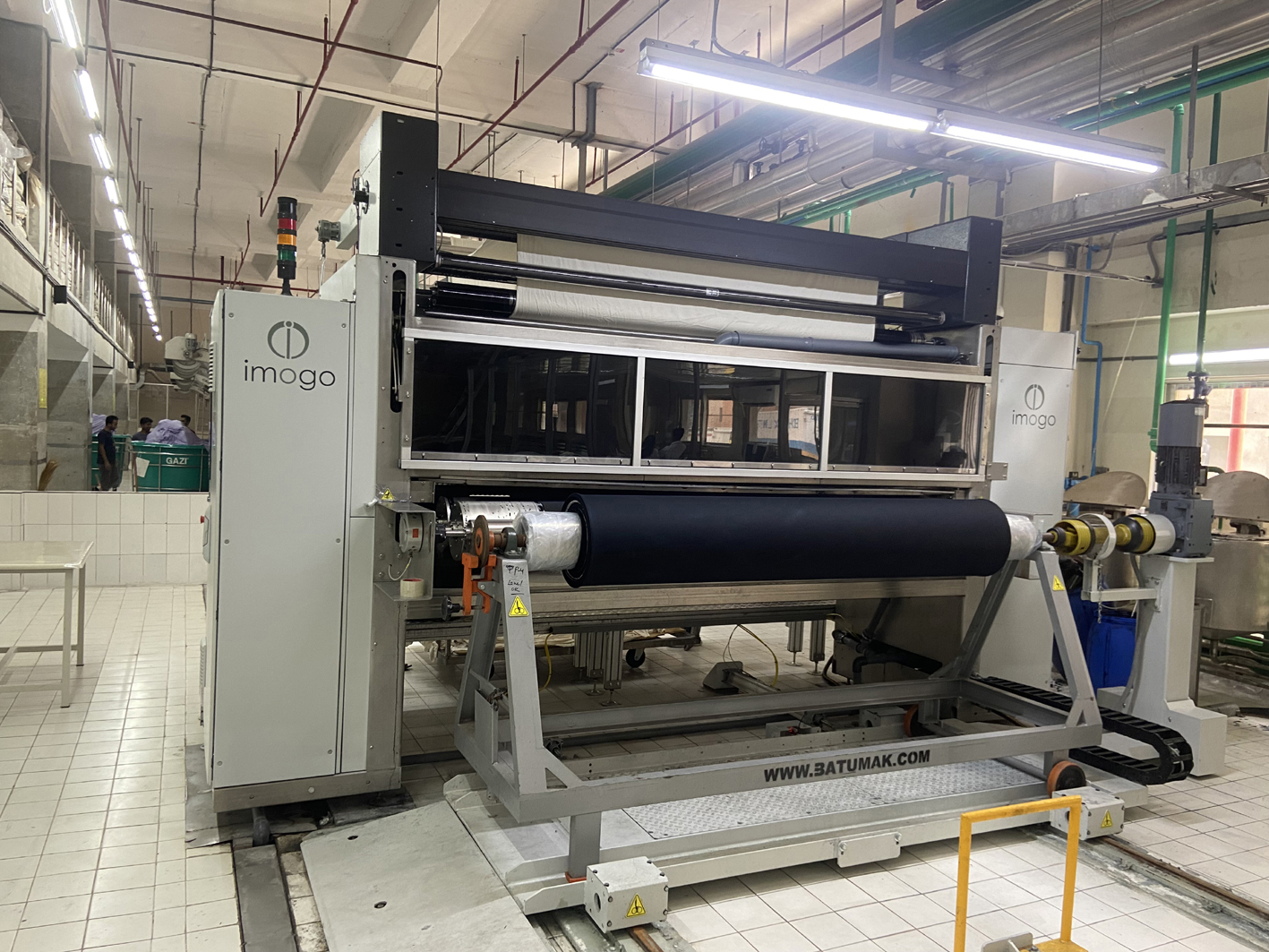 It can slash the use of fresh water, wastewater, energy and chemicals by as much as 90% compared to conventional jet dyeing systems as a result of an extremely low liquor ratio of 0.6-0.8 litres per kilo of fabric. At the same time, considerably fewer auxiliary chemicals are required to start with.
In addition, Coloreel's instant embroidery thread colouration system will be demonstrated on a ZSK Stickmaschinen Sprint 7 embroidery machine at the show and Tajima Software Solutions is also incorporating the Coloreel colouring system into its leading DG16 embroidery design software.
"Brands and mills are already starting to see environmental and economic benefits from non-contact precision dyeing and finishing systems," says Premler-Andersson in conclusion. "Spray application and instant thread colouring technologies are a perfect illustration of how new digital technologies can lead to more sustainable production and it's fantastic that all of this innovation is taking place in Europe, as will be conclusively demonstrated at ITMA 2023."
TMAS Members at ITMA 2023
ACG Kinna Automatic, Hall 9, stand C108
Baldwin Technology, Hall 14, stand C205
Eltex of Sweden, Hall 6, stand A210
ES Automatex Solution, Hall 9, stand B108
Eton Systems, Hall 9, stand B202
Imogo, Hall18, stand B105
Svegea of Sweden, Hall 9, stand A101
Texo, Hall 6 stand B301
Vandewiele Sweden, Hall10, stand B201d
ZSK (Coloreel), Hall 9, stand D109
Tajima Software (Coloreel) Hall 9, stand D107b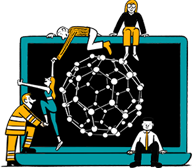 Business intelligence for the fibre, textiles and apparel industries: technologies, innovations, markets, investments, trade policy, sourcing, strategy...
Find out more