Fibres/​Yarns/​Fabrics
Global Cotton + Climate Action conference announced
World-leading fashion brands, textile manufacturers, retailers, businesses, farmers and inspiring speakers to come together in Sweden in June.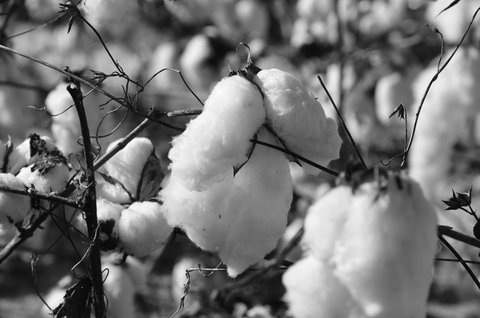 30th May 2022
Innovation in Textiles
| London
After two years of online-only events, Better Cotton has announced its first in-person global conference since the start of the pandemic. The theme of this year's conference is Cotton + Climate Action and it will take place on the 22nd-23rd June in in Malmö, Sweden.
The conference is expected to draw attendance from a broad range of interested parties – ranging from farmers and producers to retailers and other stakeholders in the cotton community. It will feature plenary and breakout sessions and will be led by Alan McClay CEO of Better Cotton.
Drawing on the first ever global analysis of physical climate risks across global cotton growing regions for the 2040s conducted for the Cotton 2040 initiative. Dhaval Neghandi of Forum for the Future will share the key findings and data from the research to help participants understand how climate change is likely to impact key cotton growing regions and the supply chains.
Attendees will have the opportunity to listen to cotton farmers' first-hand perspectives on the effects of climate change on their livelihoods and communities – and how they are working to adapt to this new reality. Two inspiring Better Cotton Farmers — Balubhai Parmar, from India and Lacy Cotter Vardeman, from the United States will give keynote addresses. Balubhai will share his experiences of the economic, environmental and social challenges and opportunities facing cotton farmers in India today, while Lacy will speak from the large farm perspective, addressing issues and innovations, as well as challenges and opportunities in cotton farming in the US.
Leading retailers and brands in Better Cotton's membership, including Walmart and IKEA, will provide their take on climate action, and how they are contributing to projects on regenerative agriculture, and traceability, among others.
Other highlights and topics to be covered include:
-Climate risks, the implications for production, adaptation and resilience-building
-Climate change mitigation and adaptation in small and large farm contexts
-Improving smallholder and community livelihoods
-Retailers, brands and sustainable cotton sourcing targets - what's next after their 2020 targets?
-Spotlight on women tackling climate change – inspiring personal stories from Turkey, Egypt and Pakistan
-Traceability and its relevance for sustainability outcomes and impacts
-Effective due diligence management systems
-Greenwashing and the latest legislative moves
-Innovative practices around impact measurement and reporting
-Unlocking the potential of smallholder farmers through sustainable finance and impact investing
-The Delta Project - creating a shared approach to measuring and communicating sustainability progress
-Cotton: A Case Study in Misinformation - investigating the use, and misuse of data on sustainability in the cotton sector
Organisations participating in breakout sessions will include: EU Commission, WWF, Textile Exchange, Rainforest Alliance, ISEAL, Pesticide Action Network UK, Delta Project, Wageningen University & Research, Anthesis Group, IDH, Fairtrade, Fair Capital, Solidaridad, Chainpoint, Farmer Connect, Commonland, GAP-UNDP, Landscape Finance Lab and more.
Speakers and panellists and a variety of Better Cotton experts attending/participating include:
-Dhaval Negandhi, Associate Director, Forum for the Future and Cotton 2040 climate lead
-Caroline McGarvey, Material and Innovation Manager, Textiles, IKEA
-Marco Reyes,"¯Senior Director of Sustainability and Gerson Fajardo, Director - Sustainability, Raw Materials, and Benchmarking, Walmart
-Francesca Mancini, Lead Sustainability Consultant, Delta Project
-Kristin Komives, Director of Programmes, ISEAL
-Evonne Tan, Data & Technology Director, Textile Exchange
-Ronald Vargas, GSP General Secretary, UN Food and Agriculture Organization (FAO)
-Sheila Willis, Head of International Programmes and Rajan Bhopal, International Project Manager, Pesticide Action Network UK (PAN UK)
-Mona Kassem,"¯Export and Import Manager ALKAN Mohamed Nosseir for Trading & Industry, Egypt
-Gülan Oflaz, Field Facilitator, GAP UNDP Turkey
-Narjis Fatima, Field Facilitator, WWF Pakistan
-Vamshi Krishna Pulluri, Associate Director Sustainable Agriculture, WWF India
-Pramit Chanda, Global Director Textile & Manufacturing, Country Director - India, IDH The Sustainable Trade Initiative
-Willem Ferwerda, CEO & Founder, Commonland
-Paul Chatterton, Founder & Lead, Landscape Finance Lab
-Sunil Sundaine, Project Manager, Lupin Human Welfare & Research Foundation
Isabelle Roger, Global Cotton Programme Manager, Solidaridad, & Better Cotton Council Member
-Chetnaben Patel, Better Cotton Farmer, India
-Sharipov Habibullo, Better Cotton Farmer, Tajikistan
-Nigel Burnett, Cotton Grower Emerald Queensland and Cotton Australia Chair
-Julio Cézar Busato, Cotton Producer & President of ABRAPA
-Dhaval Negandhi, Associate Director Forum for the Future and Cotton 2040 climate lead
-Anita Chester, Head of Materials, Laudes Foundation
-Balubhai Parmar, Better Cotton Farmer and Board Member, founder Somnath Farmer Producer Organisation (SFPO)
-Brooke Summers, Supply Chain Consultant, Cotton Australia
-Christoph Gosdenoz,"¯Founding Partner, FairCapital
-Dhaval Neghandi, Associate Director, Climate Forum for the Future & Cotton 2040
-Willem Ferwerda, CEO & Founder, Commonland Foundation, Netherlands
-Francisco Ferreira dos Santos, CEO, JFS Mozambique
-Lacy Vardeman, Better Cotton Farmer and eco-tourism founder, Texas, US
Alan McClay, CEO of Better Cotton, commented: "Transforming the cotton sector is not the work of one organisation alone and I am excited that we can at last bring together players from across the cotton industry at an in-person event."
"Our industry has been investing heavily in building its climate resilience for some years now, but of the 350 million people who rely on cotton production about half face high exposure to climate risk. In particular we need to show farmers that implementing more sustainable practices really will give them tangible rewards – both monetary and by improving the health of the land."
"There are a myriad of issues to tackle – from gender and social injustice to finance and traceability. We look forward to digging into these key issues in Sweden."
The conference has both virtual and in-person options for joining and will be held at Studio Meetingpoint, Nordenskiöldsgatan 24, 211 19 Malmö, Sweden.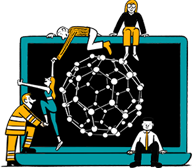 Business intelligence for the fibre, textiles and apparel industries: technologies, innovations, markets, investments, trade policy, sourcing, strategy...
Find out more