Technology/Machinery
Maximum yarn clearing in 100% colour
Maintaining quality while increasing clearing efficiency through a lower cut-rate.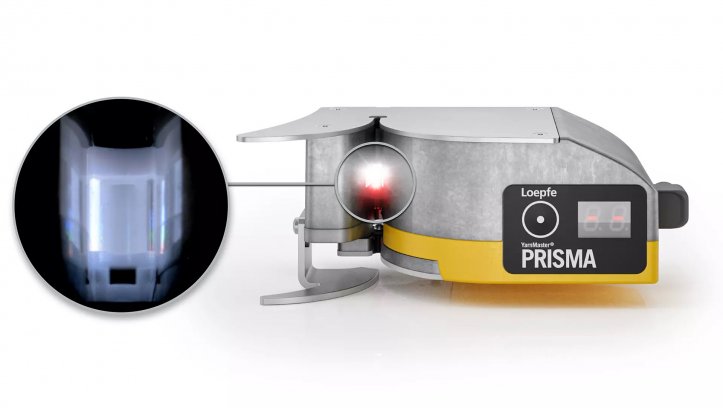 27th October 2022
Innovation in Textiles
| Wetzikon Switzerland
The control and handling of contamination in cotton is one of the biggest challenges in spinning technology and with the introduction of YarnMaster Prisma, Loepfe is setting a new benchmark for cotton in for coloured and melange yarns, as well as manmade fibres. Loepfe's newly developed F-sensor enables 100% colour management in yarn clearing for the first time. True foreign matter detection eliminates unjustified cuts which directly leads to higher performance and a reduction in yarn waste.
The RGB technology used by Loepfe to detect foreign matter and the organic components of cotton is based on detection with the full spectrum of light. This unique technology uses the three primary colors – red, green and blue – adding wavelength to enable full-colour monitoring. RGB technology makes it possible for the first time to precisely detect all colours, scan the entire raw material and classify the unwanted components within it.
Optimised reflection and adapted optical technology in Prisma further results in 360° all-round monitoring for unprecedented precision in the yarn clearing of staple fibres.
Every cut
The Prisma operating system provides a Cut History in which the detected colours are displayed for each cut. This enables data-based decisions on quality–mill management optimisation and helps to increase efficiency from the blowroom to the winding machine. It provides important information about 100% of the spun yarn and opens up new possibilities in raw material selection, blending and cleaning.
The software system uses algorithms and statistical models to analyze and draw inferences from data patterns, ensuring recognition of all possible organic matter.
In addition to colour management, RGB technology enables colour-oriented selection of organic material in the cotton yarn, which does not necessarily have to be removed, as it does not cause disturbances in downstream process steps and is eliminated by other means.
Loepfe has fed the system with thousands of samples of organics, identifying what they look like and how disturbing they are. The system can then recognise the organics without following explicit instructions, relying instead on the collection of organics and the patterns it has made. The filter has learned whether organics need to be removed or not, leading to considerable savings, clearer cuts and higher winding efficiency. Machine learning methods take the organic clearing function to the next level.
Trials with several customers have shown that Prisma is able to maintain yarn quality while increasing clearing efficiency through a lower cut-rate. This is achieved by the unique combination of software and precise and sensitive sensor technology which allows error-free detection and classification of disturbing or non-disturbing defects.
In production, certain parameters are givens such as the level of efficiency required to be profitable and the level of yarn quality to guarantee flawless further production. Various customer tests have shown that the unique measuring technologies of Prisma enable producers to achieve a higher yarn quality at a fixed cut-rate.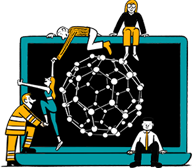 Business intelligence for the fibre, textiles and apparel industries: technologies, innovations, markets, investments, trade policy, sourcing, strategy...
Find out more