Interview
New levels of reliability in digital printing
Innovation in Textiles talks to Xaar's group's director of R&D Karl Forbes.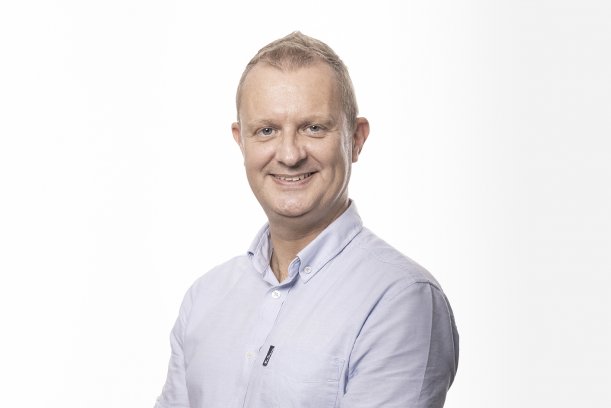 6th March 2023
Innovation in Textiles
| Cambridge, United Kingdom
Innovation in Textiles (IiT): Please tell us a little about Xaar, the company.
Karl Forbes (KF): Xaar has been around for just over 30 years now and its history is very much industrial ink jet related. Our headquarters is in Cambridge and most of the IP within our printheads is developed in-house and focused on solving customer issues. At the moment we have around 350 patents published or pending, so innovation and technology is really key to our business.
Most of our technology is focused on achieving industrial levels of reliability. We made our name in the graphics industry and the Xaar 128 printhead drove the graphics market in China, becoming the de facto model, and still widely used after 30 years.
Around ten years ago we then led the conversion from analog to digital within the ceramics industry. Glass printing is another industry we are really strong in, as well as coding and marking. 3D printing is meanwhile a field in which our printheads have a serious and unique offer because they have the ability to jet fluids of really high viscosity. For 3D printing, that's really key because there's a lot of functionality you can achieve in the parts you print, which isn't really possible with other printheads.
We are not just a printhead provider, however. We offer a range of customer solutions including ink systems, the inks themselves and drive electronics, which along with our printheads can be integrated into a total print engine.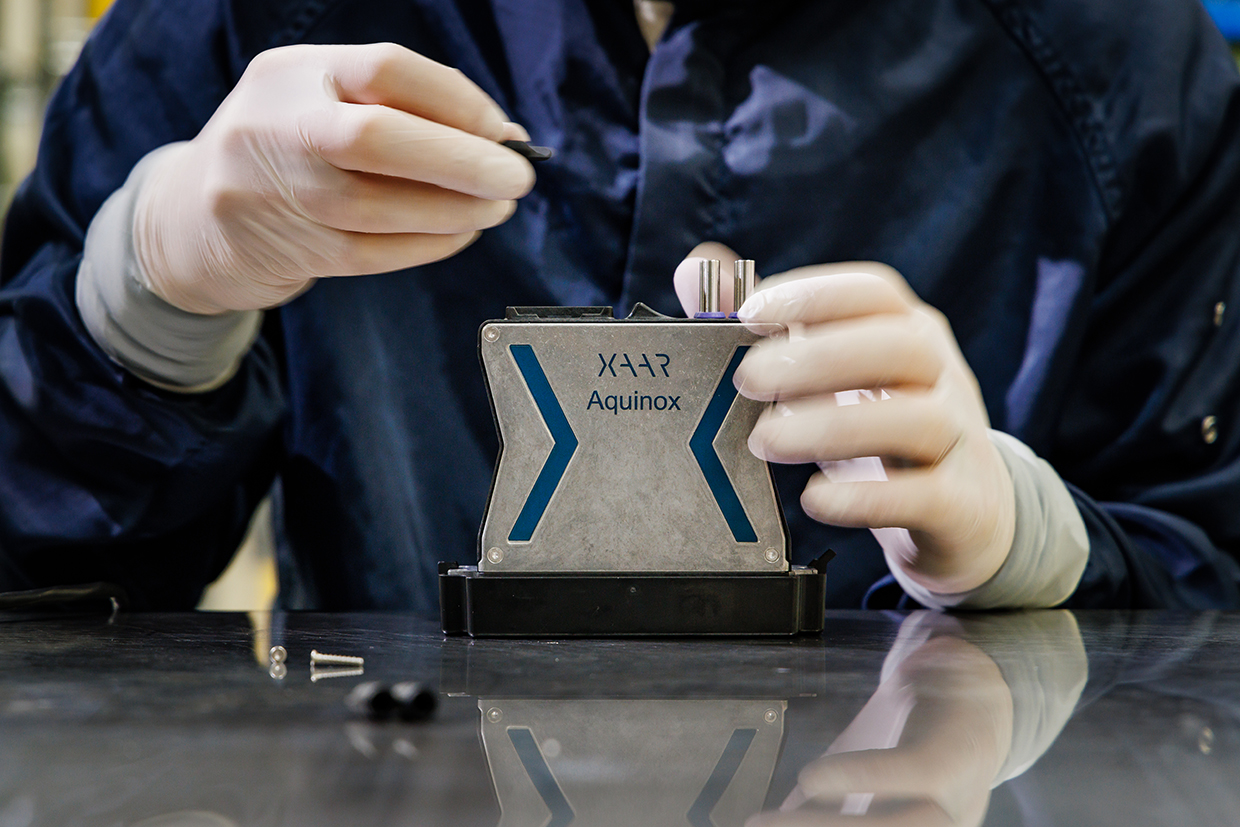 IIT: How would you summarise the benefits of digital inkjet printing?
KF: One of the biggest benefits is the flexibility of the creative design process. Using digital gives you a tremendous amount of options and freedom. That's really key to the garment industry and enables highly customisable products – every single product can be different, which means you don't have to hold a huge amount of stock.
It also enables you to get to market very quickly. You don't need to create any specific hardware for your new designs, don't need new screen printing equipment or have to create a proof using separate technology and then set up your analog printing line, so you can rapidly respond to new trends.
This, of course, makes short runs significantly more viable. Companies don't want stock in their supply chain, and I think this has been reinforced by the pandemic. They also want that stock as close to the consumer as possible and don't want to be shipping lots of product around the world. Digital really helps with that.
It's also a more sustainable solution than analog – you only use fluid exactly where you need it and you don't need to use as much water. There are a host of benefits in terms of energy usage.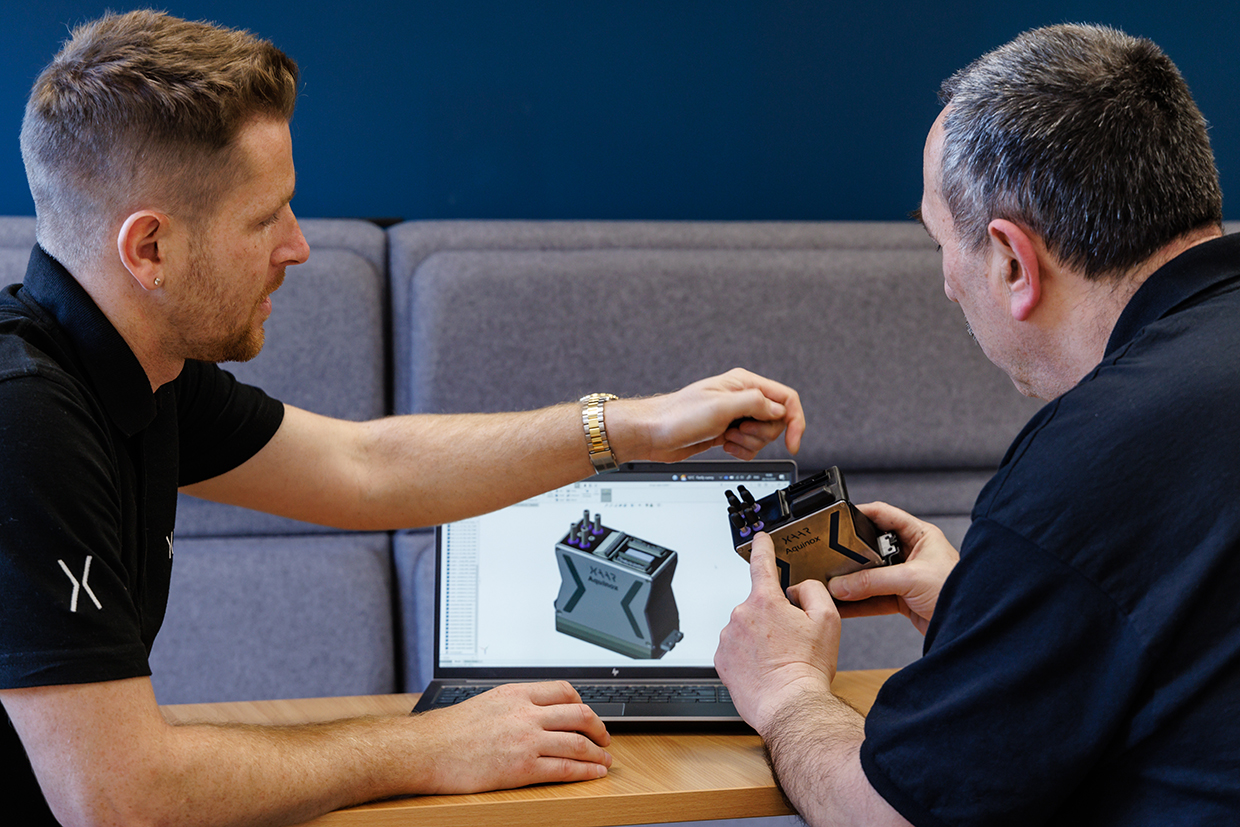 IIT: How widely has it already been adopted by the textile industry?
KF: Adoption is still quite low, but its only quite recently that the textile industry has started adopting digital. It's now really starting to accelerate, however, and I think there's a reason for that. If you look at the existing digital solutions it's fair to say that they come with some challenges. The current digital technologies out there really limit the inks and the fluids you can use and that means in some cases you can't get the colour gamut you need, so can't have really bright, vivid colours. Maybe you also have to use pre-treatments before you digitally jet the colours down and need primers. Some of the digital solutions actually do need a lot of water too, and running the drying machines is expensive.
One of the things we had a lot of feedback about before we started the Aquinox development was the reliability of the existing textile solutions. They're just not really at the level that the industry needs. This means things like nozzle blockages causing downtime on the equipment and I think that's one of the real reasons digital hasn't yet really taken off in the textile industry.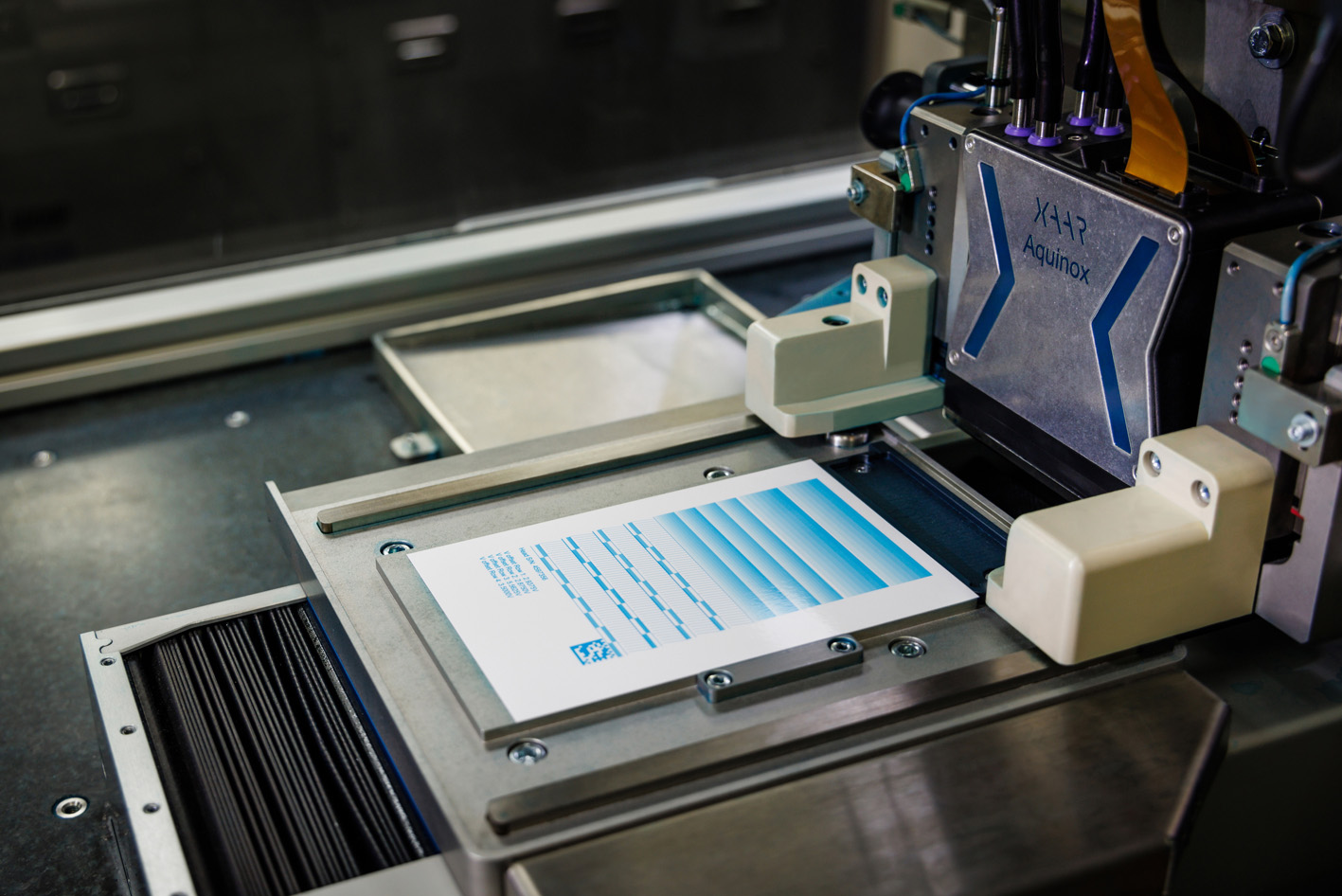 IIT: What are the specific benefits of water-based digital printing?
KF: Fundamentally, water-based technology in the textiles industry results in an ink that really sticks to the base fabric well. You can get an ink that's very durable, so it doesn't show cracking when the textile is flexed and achieve a really nice printed film that has a great high quality feel. There's also a perception of quality which is related to the removal of any unwanted odours. Non-water based printing inks sometimes smell and customers don't like that.
There are a host of environmental, waste management and legislative reasons for moving to water-based inks. They are simply safer to manufacture, ship, store and print with.
IIT: Your latest Aquinox printhead has been designed specifically for this market, what market needs does it address?
KF: There are some things we focused on with Aquinox and the big one we've already mentioned is reliability. Companies in the textile industry want to know that they can start their printer and run for a very long time without maintenance. They want to run for an entire shift without worrying that they're going to see nozzles blocking and that was the absolute driver. Having a printhead that lasts for a long time was a related driver. We've done some specific design work to ensure the printhead doesn't need replacing very often compared to other printhead brands.
Print quality and throughput is almost a given of course, but another major benefit of Aquinox that is different to existing products is the fluids you can use. It can use dye-based inks, but also pigmented inks. If a customer wants to print very high opacity whites, for example, with lots of pigment in, it's a great solution. End-users can also start to do clever things with the ink chemistry they use, especially with highly viscous inks. When you start to increase the viscosity of the ink or put a lot more pigment in it, that opens up a lot of opportunities in terms of the amount of drying energy required and there's the possibility to put down the primer on the machine too, rather than have to use analog processes. Very opaque and vibrant colours can be achieved and users are provided with great flexibility in terms of the pH and acidity of the inks that is really valuable.
IIT: What has been the response from the market to the Xaar Aquinox so far?
KF: It's been amazing, we have been more than gratified by the response since we launched it in November last year. We've had contact with almost everybody in the water-based digital machine building world and have received really good feedback. It's really meeting some key market needs – especially in terms of print reliability – and we anticipate seeing the Aquinox integrated into the machines of OEMs very shortly. It's fair to say we're very busy at the moment.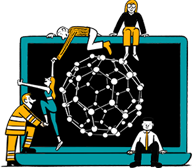 Business intelligence for the fibre, textiles and apparel industries: technologies, innovations, markets, investments, trade policy, sourcing, strategy...
Find out more