Research/​Development/​Education
PHA's potential under assessment at NIRI
Melt-spinning trials will have potential for the wider nonwovens industry.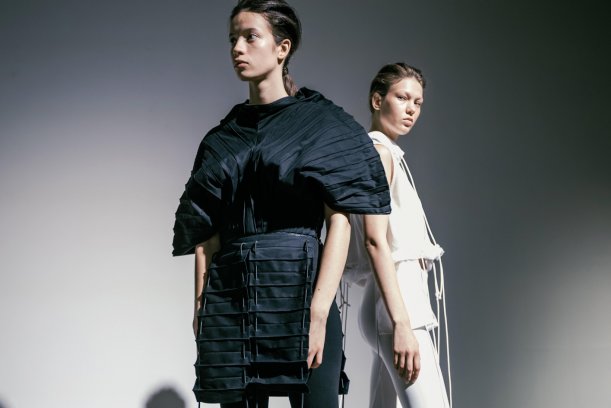 29th September 2021
Innovation in Textiles
| Leeds, United Kingdom
The Renewable Carbon Textiles Project, launched by Fashion for Good, brings together key innovators including Leeds-based Nonwovens Innovation and Research Institute (NIRI) to investigate, test and validate the potential for PHA polymers to disrupt the fashion supply chain and decarbonise the sector.
While the potential benefits for fashion are evident, the trials at NIRI and the broader research may well have significant impact on a wide range of industries.
As a bio-based, marine and soil compostable alternative to fossil-fuel derived polyester fibres, PHA polymers may become a game-changer for the fashion industry, given their performance characteristics – many of which will be investigated and developed over the course of the project.
"PHA is a promising class of polymers, which have significant potential for use in textiles," says Brian Levy of consortium member W. L. Gore. "This project provides an opportunity to contribute to the technical development of the fibre and is also a platform to explore possible future applications."
Formulations
Over the coming months, members of the consortium will ship their PHA formulations to NIRI for melt-spinning trials, a challenging but critical stage of the project. As commercial melt-spinning trials have not been extensively undertaken with these PHA polymer formulations previously, the manufacturing and technical assessments to compare and evaluate polymer formulations is vital.
Validating the technical feasibility of the output will be crucial in determining how to bring the technologies to scale and NIRI's expertise, commercial focus and ongoing investment in new technology, makes it the ideal partner for this critical stage of the project – transferring technology from research to commercial feasibility.
Filament extruder
The trials will be conducted primarily using NIRI's new filament extruder. This has the capability of delivering high specification technical filaments for functional textile materials, as well as high performance composites and medical devices, which can extrude thermoplastic polymers with melting points of up to 400°C.
In addition to processing sustainable resins, such as PHA and PLA, NIRI has the capabilities to extrude a range of polymers including resorbable, performance and engineered polymers such as PHBH, PBS, PBAT, PEF, Bio-PE and Bio-PP.
These polymers are being developed for various applications including medical, hygiene, food and beverage, filtration, automotive and wipes. The extrusion facilities at NIRI are designed specifically for detailed investigation into extruded textile materials, ideal for R&D and fundamental to the successful outcome of the Renewable Carbon Textiles Project.
Once the project has reached completion in late 2022, Fashion for Good will publish its report, which could potentially reveal valuable insights for many other sectors, including automotive, filtration, medical and food and beverage.
Technical performance
"This project is an extension of our current research into sustainability," said Dr Matthew Tipper, CEO at NIRI. "The potential for carbon emissions reduction through biosynthetics, produced from renewable sources, alongside assessing the end-of-life circularity, is at the heart of the project.
"However, technical performance will be vital to demonstrating the value and viability of PHA in fashion and wider sectors. Through our combined expertise of over 300 years in textile science, our technical team are ideally placed to undertake a detailed investigation into this area of sustainability. We are confident our vast experience in the rapid development of innovative and commercially viable products and novel IP for our customers, will prove invaluable to the project's outcomes. As the findings are released to the fashion sector, we expect them to be of great interest to other industries, especially where net zero is already having a major impact."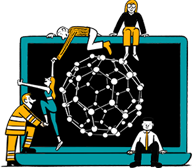 Business intelligence for the fibre, textiles and apparel industries: technologies, innovations, markets, investments, trade policy, sourcing, strategy...
Find out more