Technology/Machinery
Range of spinning options from Saurer
Big emphasis on recycling solutions across the company's machine range.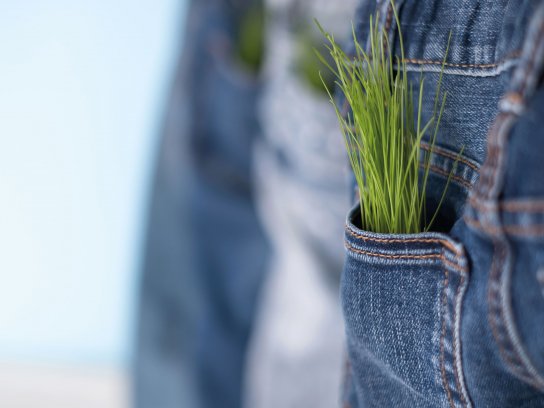 1st June 2023
Innovation in Textiles
| Switzerland
At ITMA in Milan, at stand B101 in Hall 2, Saurer will showcase many new spinning machinery features for optimising the processing of recycled fibres.
On the new Autocard SC7, for example, all drafting systems are driven independently and can be adjusted easily online to facilitate the more efficient processing of recycled fibres. Increasing the carding area to over four square metres makes it possible to gently process all fibre types and results in increased productivity. The integrated chute feeder ensures continuous, even feeding and sliver quality and each drafting unit is driven independently which means online process adjustment is easy and the card can more easily cope with recycled fibres. Dropping detection and automatic settings improve the utilisation rate of fibres material and increase profitability.
BD8 rotor machine
Saurer's BD 8 semi-automatic rotor-spinning machine will be demonstrated live at the stand. Its new Twinsuction system at both ends of the machine results in energy savings and higher quality consistency, while automatic package removal makes it possible to change a package by simply pushing a button. With the LED operator guiding system, machine efficiency can be increased. The machine is flexible and can spin two lots simultaneously (Multilot), as well as slub yarns (Fancynation).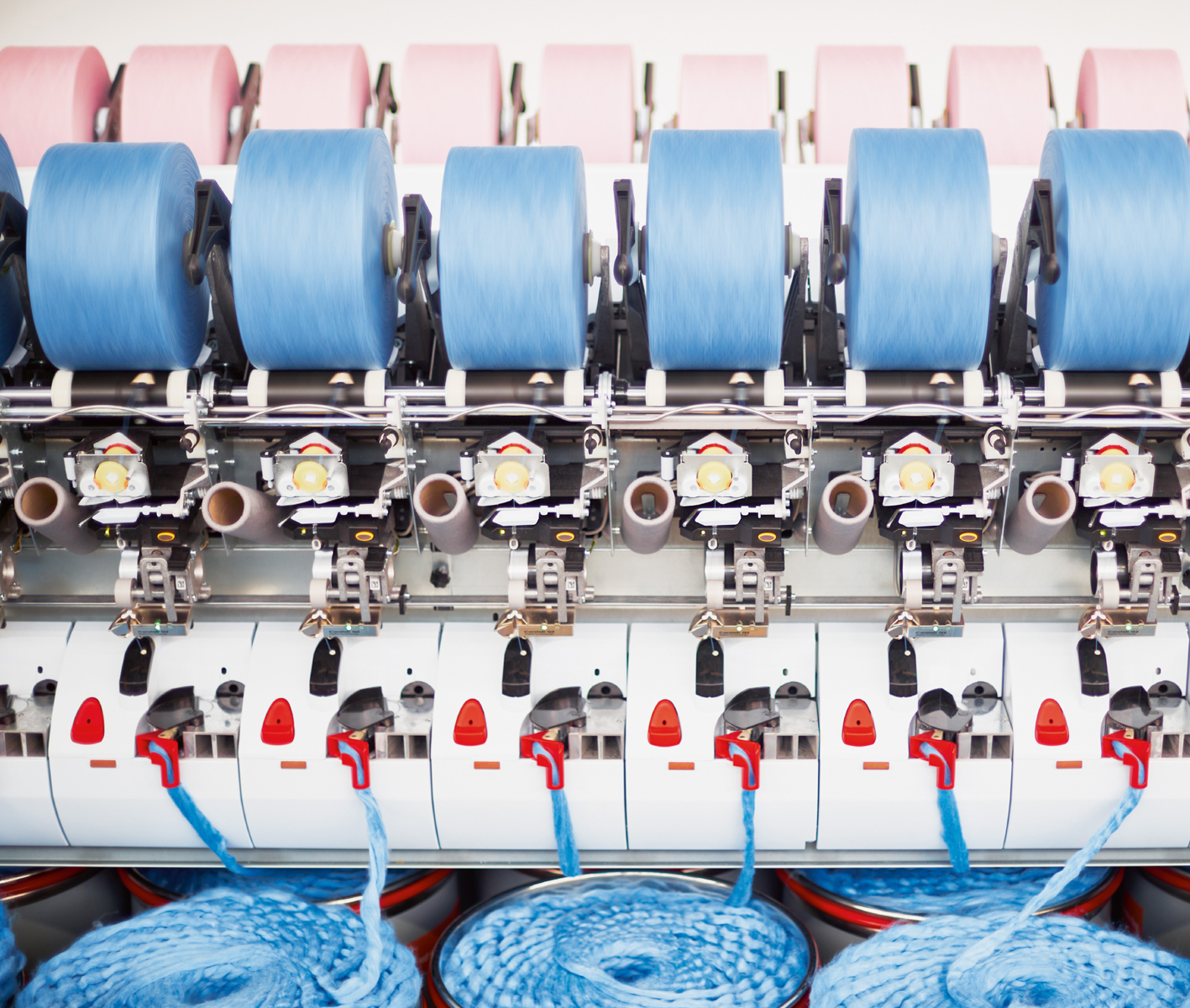 The Autocoro rotor-spinning machine is already operating reliably at more than one million positions in spinning mills worldwide. Equipped with the Recycling Xtreme rX edition, the new fully automatic 4th generation Autocoro 11 is tailor-made for recycled fibres. In addition, it has more powerful automation and a new LED-supported operator guidance syste, which further enhances the high productivity.
Air-spun Belairo
The Autoairo sets new benchmarks for producing high-quality air spun yarns branded Belairo. These yarns have a high pilling resistance and are very durable. Compared to combed ring spun yarn, the production of Belairo yarns uses less energy and production space, which means less building and air conditioning costs. Saurer has combined this resource-saving spinning technology with the most advanced automation solutions. Thanks to digital control of the autonomous spinning positions and new smart features, yarn quality is guaranteed and not dependent on staff availability. Saurer's Autoairo air-spinning machine offers flexibility in processing different fibres – cotton, polyester and viscose, as well as the new chemically regenerated fibres.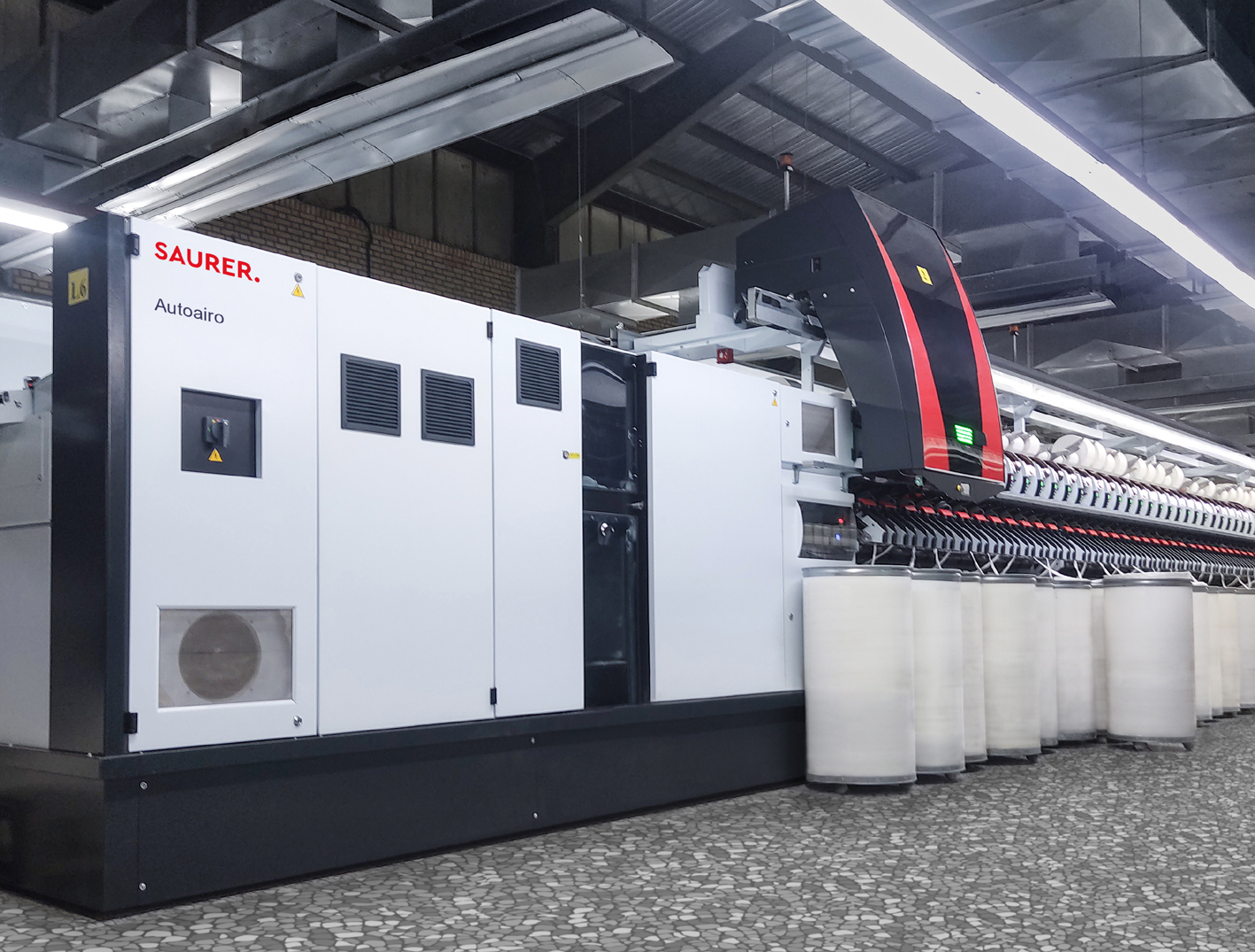 The energy-efficient Autospeed roving frame with its automatic doffer allows spinning mills to be less dependent on the availability of skilled personnel and at the same time increases the quality of the roving. With up to 240 spindles, it saves up to 20% of energy compared with the previous model, while doffing takes less than two minutes. At ITMA, the Autospeed will be combined with the Roweclean bobbin transport system, an automatic tube cleaner and the Rowestore empty tube magazine.
ZI 72XL
The highly productive ZI 72XL compact-spinning machine offers a high degree of flexibility for almost all applications and is also suitable for recycled fibres. Featuring the new Impact FX pro self-cleaning compact yarn system with multihole aprons, the ZI 72XL delivers excellent yarn values for standard and recycled yarns, especially for fine yarns.
The ZI 451 worsted compact-spinning machine for woollen and acrylic yarns will be on show at the Saurer booth – most of the finest woollen suits are based on yarns spun on the ZI 451 – the machine is notably a market leader in Italy.
Fibrevision yarn monitoring and grading systems minimise waste from the start by detecting yarn faults and optimising production. This is vital for both virgin and chemically recycled fabricated fibres, which present many manufacturing challenges.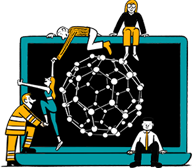 Business intelligence for the fibre, textiles and apparel industries: technologies, innovations, markets, investments, trade policy, sourcing, strategy...
Find out more