Industry Talk
Remake looks in vain for accountability
Very few companies publish the total number of items they produce annually which should be an industry-wide practice.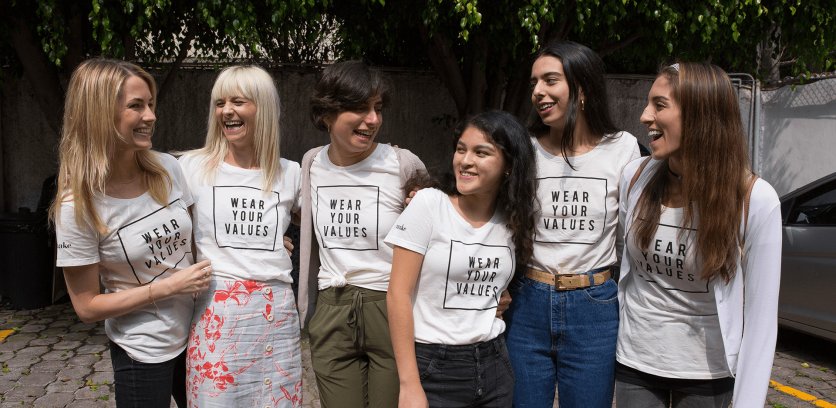 14th November 2022
Innovation in Textiles
| San Francisco
In the just-published second Fashion Accountability Report of San Francisco-headquartered advocacy organisation Remake, 58 of the world's largest fashion companies – all with annual revenues of over US$100 million and because of their size and purchasing power deemed to have the most influence and responsibility – were analysed.
We are back to cheap consumerism, high profits, low wages, massive greenwashing, tokenistic racial justice and the constant churn of new collections
Remake fights for fair pay and climate justice in the clothing industry and its Theory of Change is that by paying garment workers a living wage, both the social harm and the environmental damages caused by the fashion industry can be reduced. Higher wages would change the business model in fashion, leading companies to slow down and make less, the organisation believes.
Opposing truths
"2022 was a tale of two opposing truths in fashion – a glimmer of systemic change amidst a prevailing flood of harmful industry practices," the report states. "We witnessed an incredible pull back to the status quo. We are back to cheap consumerism, high profits, low wages, massive greenwashing, tokenistic racial justice and the constant churn of new collections. Shein – the Amazon of fashion – somehow rose to dominance, even though consumer interest in sustainability is at an all-time high. Boohoo launched a "sustainable" collection with Kourtney Kardashian Barker while the company was simultaneously being investigated for forced labour by the US government and greenwashing by the UK government.
"This, however, is not the full picture. Fashion's old ways are swimming against a powerful undercurrent of systemic change. In particular, there are strong new policies on worker and human rights, transparency, and greenwashing winding their way through legislatures. There has been a surge in corporate action around climate change and a rapid rise in unionization and we are witnessing seismic changes in geopolitical relations, as well as the rise of increasingly organised sustainable fashion social movements. These changes are redressing fashion behind the scenes."
Assessment
Remake's accountability assessment criteria scores fashion companies on their progress towards social and environmental goals across six categories in which they can amass a possible score of up to 150. These are:
- Traceability (8 points)
- Wages and Wellbeing (23 points)
- Commercial Practices (15 points)
- Raw Materials (20 points)
- Environmental Justice (42 points)
- Governance (42 points)
The scoring system looks for action and demonstrations of year-over-year progress with very few points allotted to goal-setting or transparency alone, with the notable exception of supply chain traceability, which Remake considers foundational.
Burberry came top in the survey with 38 points, followed by Everlane (38 points), Levi's (34) and Reformation (33) and H&M (32).
All of the other brands assessed received under 30 points out of the possible 150 in the survey, which can be read here.
Transparency
"The fashion industry is hooked on overproduction," the report further states. "Large companies remain focused on increasing annual product output and on driving sales and profits. While many companies espouse sustainability in their marketing, and even in some aspects of their product offerings, their quarterly earnings calls are about one thing – growth.
"The idea of degrowth – a planned scaling back of overproduction – is now somewhat mainstream, but degrowth as a practice is far from a reality."
Remake measures the commitment of companies to shifting away from linear and growth-centric business models by observing whether or not they are intentionally reducing the amount of individual items they produce annually, are able to demonstrate that their net environmental impact is going down (rather than their per-product impact) and have an established time-bound strategy to replace reliance on a linear growth model with socially and economically sustainable and climate-resilient revenue streams.
No large company illustrated that it is pursuing any of these goals.
Production
In fact, very few companies even publish the total number of items they produce annually, which should be an industry-wide practice, as should disclosing the amount of unsold products.
Four companies – Adidas, Bestseller, Desigual, and VF Corporation (The North Face, Timberland, Supreme) – revealed their total annual production of new products.
Inditex (Zara, Bershka, Massimo Dutti) backtracked to reporting its production in tons, after revealing in 2020 that it was producing a staggering 1.6 billion products annually. Inditex production was put at 450,146 tons in 2021.
Adidas produced 938 million units of apparel, footwear, accessories and gear. VF Corporation produces approximately 400 million units of apparel, footwear and accessories per year and Bestseller produces approximately 220 million.
URBN Group (Urban Outfitters, Anthropologie, Free People) said it "directly sourced" over 44 million individual products last year, but it is most likely leaving out products sourced from third-party vendors.
Desigual, the Spanish retailer, manufactured about 16 million products in 2021, down from nearly 19 million in 2018. This was however due to an unintentional decline in sales.
"Production figures track closely with annual revenues," Remake notes. "Even though few companies are transparent about their production volumes, the data we have is more than enough to underscore the reality that fashion is still built around the overproduction of apparel."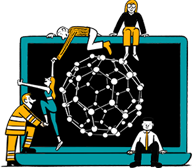 Business intelligence for the fibre, textiles and apparel industries: technologies, innovations, markets, investments, trade policy, sourcing, strategy...
Find out more