11th January 2017, Portland, OR
Start-up gets boost to breathe new life into defective apparel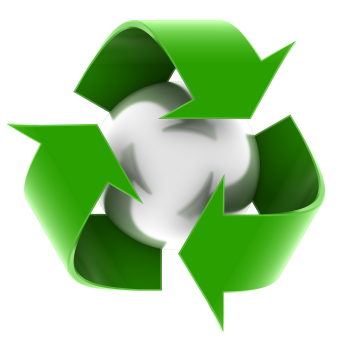 When damaged or defective clothing is returned to manufacturers, it is usually sent to a landfill, incinerated or occasionally donated to a cause. If a zipper or snap doesn't function, a seam is blown out, or a button's missing, the article often winds up in landfills, part of the 14 million tons of apparel Americans throw out annually.
Now, a new start-up called The Renewal Workshop in Cascade Locks, OR, is transforming returned clothing into re-sellable items – a process that not only benefits the planet and employs people, but also helps manufacturers hit sustainability goals.
The new collaborative project between The Renewal Workshop, Oregon BEST and the Oregon Manufacturers Extension Partnership (OMEP), which includes cleantech support, manufacturing expertise and an entrepreneurial vision, helped the company design and set up a 7,500-square-feet lean manufacturing facility at an industrial park in the Columbia River Gorge. The total cost of the project was US$ 22,500.
"Both Oregon BEST and OMEP contributed expertise, insights and key support that were critical in helping us design and build out our facility in a way that functions perfectly," commented Nicole Bassett, Co-CEO of The Renewal Workshop. "Small, collaborative investments like this are a huge help to Oregon start-ups like ours as we work to build a more sustainable world."
Cleantech start-up
The 10-month-old start-up already employs nine people and plans to grow to 25 employees in two years. It has already raised US$ 1 million, and an Indiegogo crowdfunding campaign raised another US$ 55,000 and resulted in more than 400 initial customers.
"Studies have shown that cleantech is almost three times as active in manufacturing as the broader economy, so manufacturing expertise is a critical skill set to have on hand when cleantech start-ups are ready to go to scale," said Johanna Brickman, Director of Collaborative Innovation at Oregon BEST.
"Oregon BEST is proud to be partnering with the Oregon Manufacturing Extension Partnership to leverage that expertise to help this circular-economy start-up succeed. This is another example of the breadth of cleantech here in Oregon, and how it impacts everything from apparel and agriculture to manufacturing and energy savings."
Saving water, carbon, and waste
"Using renewed clothing saves the apparel industry water, carbon and waste, said Nicole Bassett, who formerly worked at Patagonia. "For every nine months that a renewed article of clothing is used, instead of buying it new, the amount of carbon used to manufacture a new product is reduced by 27%, water by 33%, and waste by 22%."
The Renewal Workshop renews outdoor garments like raincoats and jackets, as well casual shirts, pants and dresses. Returned apparel is received in bulk from the company's brand partners, and workers then inspect, grade, repair, clean (using a waterless system), co-label the clothing and ship with minimal packaging. Resold online at 30% off the manufacturer's suggested retail price, each piece is certified to the quality standards of the original brand, Bassett explained.
Partners
The company partners with apparel companies committed to sustainability, including the brands prAna, Ibex, Toad&Co, Mountain Khakis, and Indigenous, and another 15 manufacturers are interested in the concept. Partner brands pay a membership fee, and The Renewal Workshop supplies them with feedback about product defects so manufacturing can be adjusted to improve sustainability.
The company looks at each piece from a hierarchy of highest value, with repairing and reselling at the top, followed by up-cycling (using pieces in other products), down-cycling (last use), and recycling (using the fibre in other products).
Comprehensive facility
OMEP developed a comprehensive facility and material flow study, then used a detailed CAD layout to address all the aspects of preparing the facility for efficient and lean manufacturing. OMEP modelled specific equipment location and placement, which required unique consideration due to The Renewal Workshop's cleaning process that utilizes environmentally friendly cleaning equipment that eliminates the use of water and drying time.
"By carefully thinking through operations and process flow, and with the assistance from Oregon BEST, we were able to set up The Renewal Workshop for success and get it off ground very quickly," said Jim Wehrs, Managing Consultant at OMEP. "In just nine months, the company went from idea to a producing factory."
This article is also appears in...