Industry Talk
Value by the minute at American Phil
Effective targeting for the production of over two million garments per month.
22nd August 2022
Innovation in Textiles
| Dongguan, China
Leading t-shirt and lingerie manufacturer American Phil Textiles has realised a 5% efficiency increase across its factories as a result of more accurate and transparent costing and capacity forecasting with Coats Digital's GSDCost system.
By establishing international standard time benchmarks based on accurate Standard Minute Values (SMVs), American Phil has also benefitted from an increase in orders and revenue and a more motivated workforce due to its ability to set achievable performance targets across the business.
Founded in 1978 as a specialist lingerie manufacturer exporting primarily to the US and Europe, American Phil is now a global business, headquartered in Dongguan, China, with factories in mainland China, Thailand and Vietnam. The company produces over two million garments per month, exports to the US, Canada, Europe, South East Asia, Japan, Korea and Australia and boasts an annual turnover of more than $100 million.
Due to the lack of a robust, scientifically-based method-time-cost standard to create accurate cost and capacity forecasts, the company was faced with significant uncertainty surrounding its capacity and cost controls, and was consistently unable to respond effectively to incoming product inquiries. With its cost and capacity forecasts based on inaccurate historical working hours of data stored across a myriad of IT sources, the company suffered unreliable efficiency targets, high defect rates, late deliveries, unnecessary freight costs and unplanned overtime costs.
"Without an open and transparent capacity platform providing the visibility it needed to create factually stable manufacturing costs or properly assessed production workloads, the management team also found it often had to pay emergency costs to fulfil orders on time," said Mr Hilary Yue, production manager at MeiFei Group/American Phil Textiles. "Enterprise development must rely on scientific management. Without scientifically-based standard working hours, we are faced with factors such as inaccurate cost controls, unknown efficiencies and uncertain capacity management. We are also put in a primarily passive position when responding to product enquiries. We chose Coats Digital as our partner because GSDCost is the internationally recognised global standard for time and cost within the garment industry. I firmly believe that Coats Digital's knowledge and experience along with its proven technologies, will provide the foundation for our future cost reduction and productivity improvement roadmap."
Following the implementation of GSDCost, American Phil was able to establish international standard time benchmarks based on standard motion codes and predetermined times. This enabled the sales, costing, planning and manufacturing teams to communicate efficiently using the same language, based on a scientific method for correctly analysing manufacturing costs.
Efficiencies
"Time studies based on historical calculations of standard working hours are time-consuming and inaccurate," said Carrie Lai, head of the GSDCost Project at MeiFei Group/American Phil. "Through rigorous training from Coats Digital's team and the consistent effort of our internal team, we have gradually established our own robust standard working hours database, which has enabled us to reduce our core SMVs from 100 to 95 and greatly improved our work efficiencies by 5%. We can now effectively respond to customer inquiries as well as increasing order demands."
An open and transparent production capacity platform has also enabled American Phil to set achievable productivity goals based on a fair standard of working hours. The introduction of achievable performance incentives has consequently greatly improved staff morale and motivation, as goal setting targets are now based on realisable targets.
Coats Digital's GSDCost method analysis and pre-determined times solution is widely acknowledged as the de-facto international standard across the sewn products industry. The solution supports a more collaborative, transparent and sustainable supply chain, in which brands and manufacturers establish and optimise 'International Standard Time Benchmarks' using standard motion codes and predetermined times. This use of a common language and standards supports accurate cost prediction, fact-based negotiation, and a more efficient garment manufacturing process, while also delivering on CSR commitments.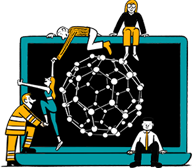 Business intelligence for the fibre, textiles and apparel industries: technologies, innovations, markets, investments, trade policy, sourcing, strategy...
Find out more