Fibres/​Yarns/​Fabrics
Clothing for all abilities
A group of students in the USA design innovative and adaptive clothing for consumers with disabilities as part of the Open Style programme.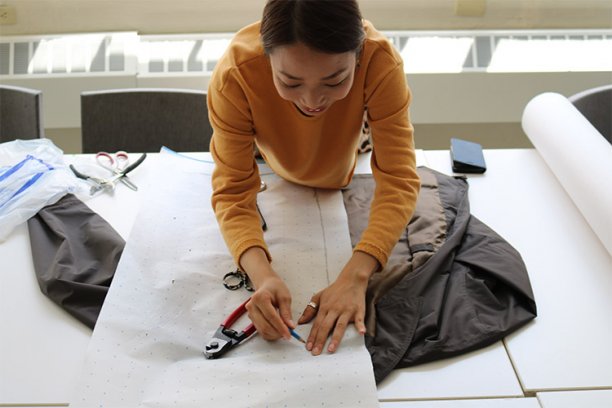 25th November 2016
Innovation in Textiles
| Sydney
The challenges of doing up a button, tying a shoe lace, pulling on a garment are just a few issues that those with physical limitations encounter on a daily basis, with limited comfortable, functional, and yet fashionable options available for them on the market.
A group of students in the USA design innovative and adaptive clothing for consumers with disabilities as part of the Open Style programme, which promotes the idea of universal and inclusive design, creating new products tailor made to specific client's needs and making style accessible to people of all abilities.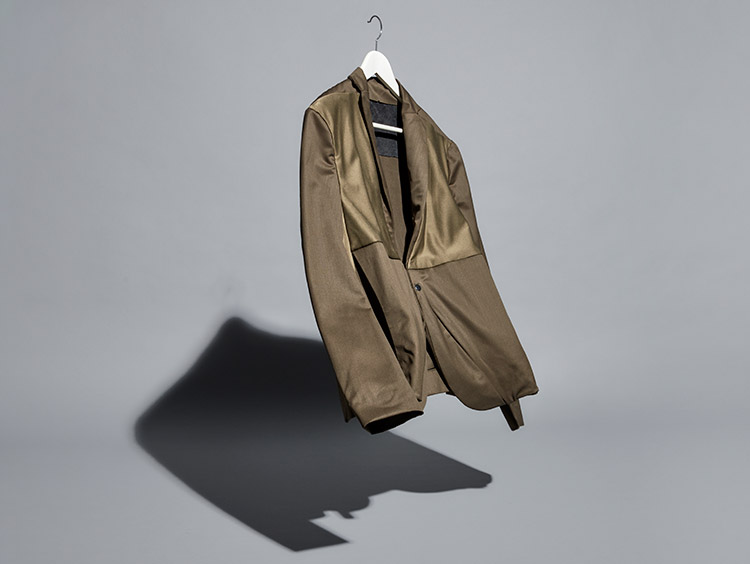 For the past two years, The Woolmark Company has been providing assistance and support to Open Style Lab's ten-week programme held at MIT International Design Center in Boston for designers, engineers, and occupational therapists. By offering wool workshops and technical advice, as well as an introduction to Chinese manufacturer Nanshan who supplied the final fabric, The Woolmark Company was able to assist in the creation of SUITable, an adaptive sportscoat that is designed to be adjustable for continuous thermal comfort. The wool jacket features front flaps that easily open and close for added ventilation. There are also hidden pockets for convenience and accessibility.
Adaptive sportscoat
This year's team – comprising occupational therapist Amy Fleischer (Tufts University), engineer Logan Sweet (Olin College of Engineering), and designers Jeongsu Lee and Searom Jung (Samsung Art & Design Institute, South Korea), in collaboration with Wice – developed the product, using a temperature and humidity sensor to measure how well various laser-cut patterns retained heat and moisture so as to achieve the most efficient result. The jacket embraces the natural properties of Merino wool, such as its ability to exhaust heat and humidity, and promotion of breathability.
SUITable was made in response to needs of Jim Wice, the Director of Disability Services at Wellesley College in Massachusetts. A spinal cord injury has affected Jim's ability to move and feel below his chest. SUITable co-creator Amy Fleischer said Mr Wice has specific thermal comfort and adjustability needs secondary to a spinal cord injury.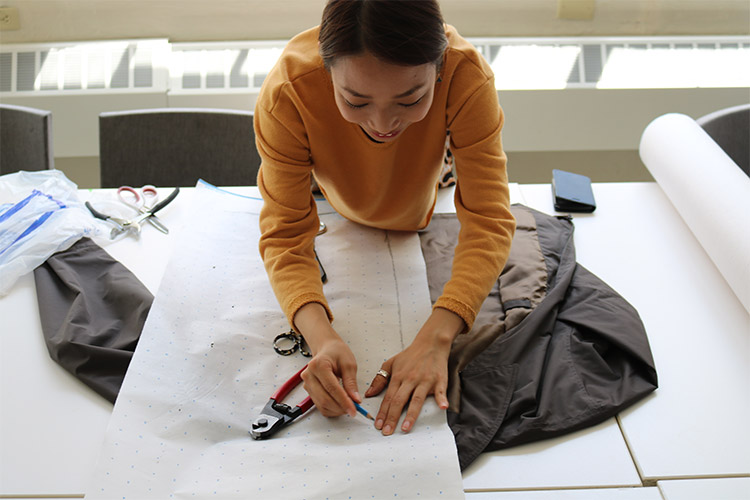 "We feel that clothing for individuals like him ought to reflect more than the medical needs of this community. SUITable's increased adjustability allows our client to be more comfortable in a variety of settings and to continue living his life in style. Technical innovations in wool manufacturing have helped us to create a jacket that addresses his needs and promotes a look that is personally satisfying."
Programme growth
Open Style Lab's success has recently gathered the attention of The White House, where students were invited to take part in an inclusive fashion show. Three years and 60 solutions later, the programme is now expanding into New York where is plans to grow inclusive design education and research, particularly at Parsons, where it currently offers an accredited course this Fall and coming Spring.
Open Style Lab Executive Director Grace Jun also said they are currently in talks with fashion companies and manufacturers in New York City to commercialise their innovative products.
Fashion for disabled people
Lucy Jones, a 24-year-old Parsons School of Design graduate, created Seated Design, a collection of clothes for wheelchair users, as part of her thesis, with the same goal of providing functional, attractive, and more comfortable design solutions to seated individuals. "The desire to start this project grew from a personal response to a comment made by my younger cousin Jake, who is partially paralyzed. He told me he wished he had more independence with dressing," said Lucy Jones. "I carried an investigation where I mimicked Jake's posture by strapping one arm down, a technique often used in occupational therapy, and I proceeded to dress myself."
"I noticed the time difference, the difficulties of buttons, zippers, the weight of clothing, the imbalance of manoeuvring garments." In fashion design measurements are traditionally taken from a standing body. "However, if we begin with a seated body, many of these measurements and our knowledge of what we think we know of garment construction become disrupted due to the anatomical variation and variety of disabilities," explained Ms Jones.
With the help of United Cerebral Palsy in Manhattan and Brooklyn, she conducted focus groups and eventually interviewed more than 100 disabled people about how their clothing fits. Her collection features new techniques of textile arrangements, fastening, buttoning and special joint arrangements for elbows and knees.
This year, a young fashion designer has made the Forbes 30 Under 30 list as one of the world's brightest entrepreneurs for her unique collection. Her work has now received several awards, including Womenswear Designer of the Year and the Kering Award XStyle.com Award, which is the parent company of brands like Gucci, Balenciaga, and Stella McCartney. She is now collaborating with MIT in Boston.
FIT project
At the Fashion Institute of Technology, a group of students in the technical design programme also worked on designing clothing for people with disabilities. The goal was to design garments, make fittings with the different models and discuss comfort with them, select the best fabric suitable for the product and document everything. A group of patients from the VA New York Harbor Healthcare System became models for the project.
One of the student designers, Erika Morales, worked with Air Force veteran Anna Smith, who suffered a spinal injury at work, to design a jacket in navy blue, covered with fine black mesh, with a hood that can tuck into the collar that would be comfortable and would not prevent the wearer from performing their everyday tasks. Another student, Nas Rivera, also worked on the project, collaborating with an amputee to make a blouse with adjustable sleeves.
Some of the other improvements that the FIT students came up with included extra fabric and elastic at the elbows, shoulders and waistline for greater mobility; magnetic buttons and Velcro fasteners; and pockets at the knees, which wheelchair-bound people can reach more easily.
Options
There is a nowadays a certain range of options available across the globe, which aim to improve the dressing experience of those with disabilities. Heels with Wheels is a US based women's fashion line run by a full-time wheelchair user Angela Irick. Clothing Solutions is a project which offers information, advice, and a garment production/alteration service. Endless Ability is another new US company, which more mainstream fashion choice for wheelchair users.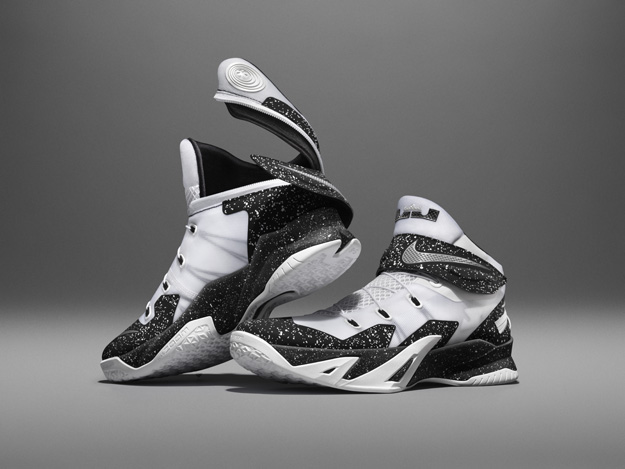 Capr-Style is a new Scottish company whose mission is to produce a complete line of clothing that solves the daily challenges of dressing disabled children, young and old, bringing them fashion and style, and with the carers needs discretely incorporated into the items. Downs Designs Dreams is a clothing brand designed for people living with Downs Syndrome. German companies Rolli Moden and Rollitex manufacture special clothing with function for wheelchair users, including pants, tops, underwear, leisurewear, suits and footwear.
IZ Collection
IZ Collection is a Canadian line of fashionable and functional clothing made of stretchable and durable fabrics, also created for wheelchair users. The brand's designer, Izzy Camilleri, has designed couture clothing that has been featured in Vogue and has dressed film industry A-listers like Angelina Jolie and David Bowie.
In 2004, a well-known journalist and wheelchair user contacted Izzy and asked her to design functional clothing that was also fashionable. The experience inspired Izzy to create the first IZ collection of style-savvy adaptable clothing created purposefully for a seated frame. The collection features unique and discrete functionality details, like wrap waist jeans, open-snap back tees and easy-zip back jackets.
Nike's Flyease for easy-entry footwear
In July this year, Nike launched the first mass-produced model of Nike Zoom Soldier 8 Flyease, featuring a zipper-and-strap system that allows the foot to enter through the rear of the shoe. The idea to develop Flyease system came to Nike's designer Tobie Hatfield from Nike CEO Mark Parker, who received a call from the company's first ever employee Jeff Johnson, who had suffered a stroke, which left him partially paralysed.
Later, in 2012, 16-year-old Matthew Walzer wrote an open letter to Mark Parker. Matthew, who suffers from cerebral palsy and has difficulty putting on his own shoes, was looking for a solution that was easier to enter, for Matthew and the millions of other athletes with disabilities.
Tobie Hatfield spearheaded the project, which has since 2015 resulted in several Flyease running and basketball. Based on an innovative zipper entry system, a locked-in fit, secure straps and responsive design of the shoe aims to provide the wearer with comfort and stability, whilst the hook-and-loop strap pulls the Flywire cables tight for a supportive fit.
Further reading
British designer creating fashion for disabled people named 'among world's brightest entrepreneurs'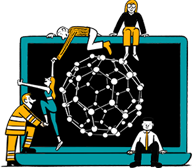 Business intelligence for the fibre, textiles and apparel industries: technologies, innovations, markets, investments, trade policy, sourcing, strategy...
Find out more