Fibres/​Yarns/​Fabrics
Acqua Zero for water repellent stretch fabrics
Leading Italian manufacturer of warp and weft knitted fabrics SITIP SpA Industrie Tessili, showed its new Acqua Zero range of 'non-wetting' fabrics at last week's Outdoor show on the shores of Lake Constance in Germany. Acqua Zero non-wetting fabrics are said to be durable and unique in that they have inherent stretch but can still retain their water repellency over long periods of time. Speaking at Outdoor, SITIP's Executive Marketing Director Sergio

22nd July 2010
Innovation in Textiles
| Friedrichshafen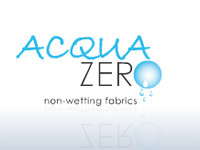 Leading Italian manufacturer of warp and weft knitted fabrics SITIP SpA Industrie Tessili, showed its new Acqua Zero range of 'non-wetting' fabrics at last week's Outdoor show on the shores of Lake Constance in Germany. Acqua Zero non-wetting fabrics are said to be durable and unique in that they have inherent stretch but can still retain their water repellency over long periods of time.
Speaking at Outdoor, SITIP's Executive Marketing Director Sergio Alibrandi explained: "Leading competitive finishes applied to stretch fabrics become brittle and start to break up when the fabrics are stretched. Subsequent washing then starts to remove the finishing particles, destroying the water repellency of the fabrics."
The patented Acqua Zero nano-finishing technology is said to have excellent water repellency (ISO 29865 - New 60 min.), have very low water absorption (ISO 29865 – New 60 min.) and low water leak (ISO 29865 – New 60 min.). Long lasting durability after repeated use and laundering are also claimed and treated fabrics are also said to be both oil and stain resistant.
According to SITIP, Acqua Zero treated fabrics score grade 4 Water Repellency in the ISO 29856 (New 60 min) test, whilst a well known competitive product scores just a Grade 1. SITIP also claims that Acqua Zero has a water repellency value approximately three times greater than its competitor after one hour of rain and absorbs about 25% less water.
SITIP also says that tests on treated and non-treated tricot swimwear fabrics show that the treated fabric completely outperforms the non-treated fabric, leaking less than 500ml water as opposed to around 3000ml water. Further water leakage tests on stretch thermal fabric for winter activewear are also said to favour Acqua Zero over competitive products and non-treated fabrics.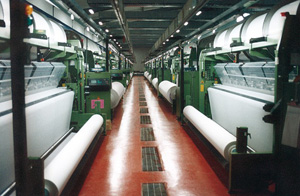 Acqua Zero treated fabrics are also said to score well in easy care and comfort ratings as they are highly breathable and have superior moisture management properties. In addition fabrics are claimed to be fast drying, have improved UV and chlorine resistance, are wrinkle resistant and are soft to the touch.
SITIP manufactures fabrics for personal care, technical, automotive, sports and beachwear applications. As well as substrates for synthetic leathers it also produces laminated fabrics, stretch fabrics and ribbons for technical applications. Its vertical warp knitting division incorporates spinning, knitting and dyeing and finishing and can finish as much as 1.2 million kg per month of warp knitted fabrics. The company's four warp knitting production units in Bergamo and Nylon Knitting company in Malta have a combined knitting capacity of 1.6 million kg per month.
The Bergamo sites house 143 warp knitting machines and the Maltese site, 126 machines. Although best known for its warp knitted fabrics, SITIP also has the capacity to produce approximately 100,000 kg of circular knitted fabrics per month. SITIP also has brushing, shearing and fabric polishing facilities and a flame lamination facility which is used to bond foam to fabric substrates.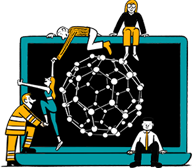 Business intelligence for the fibre, textiles and apparel industries: technologies, innovations, markets, investments, trade policy, sourcing, strategy...
Find out more