Interview
Alexium lays foundation for sustainable growth
Innovation in Textiles spoke to Dr Dirk Van Hyning about his newly acquired responsibilities as a CEO.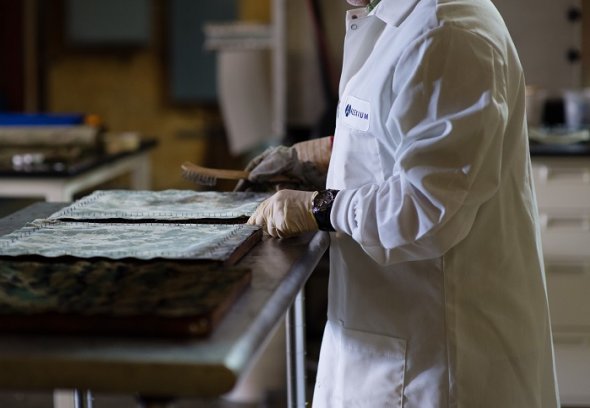 29th June 2017
Innovation in Textiles
| Perth
Alexium International, a specialty chemical development company headquartered in Perth, Western Australia, has recently reported it is entering a new phase of run-rate profitability, as it continues to lay the foundation for aggressive, sustainable growth.
The manufacturer was in Chicago for Techtextil North America last week, where it provided the market with updates on rising sales of the Alexiflam series FR products, including licensing discussions on its Alexiflam NF product. The company also highlighted the rapid, month on month, sales growth in Alexicool combination FR and PCM product.
Starting tomorrow, Dr Dirk Van Hyning will step into his new role of the company's CEO. Innovation in Textiles spoke to Dr Dirk Van Hyning about his newly acquired responsibilities and his plans for the future development of the business.
How do you feel about starting in new position as a CEO?
Dr Dirk Van Hyning: Well, I think anytime you take on a challenge this big, there's a certain amount of nervousness that is healthy. However, having been with Alexium for more than four years and seeing it develop from an emerging-growth company to one that has a real presence in the specialty chemical marketplace – it's mostly just excitement. I see where we are taking our technology and I know the team that I have behind me, and I'm really excited about where we are going as a company.
How would you describe the current performance of Alexium in the international market? Are you satisfied with the recent sales growth?
DVH: While the progress we have made, from a top-line-revenue perspective, from 2015 to today, has been amazing and satisfying to be a part of, I don't think you can ever afford to be "satisfied" with the growth you have achieved because I think you run the risk of becoming complacent. I believe our technology, business model and team have such incredible potential for growth that all of us at Alexium feel we won't be "satisfied" with our growth, no matter what that looks like, for quite some time.
To the first part of the question, progress outside of the US will be a key part of that sales growth. We are just beginning to make inroads in the international markets. We have a substantial number of opportunities we are advancing overseas and we have sales, manufacturing and supply chain partnerships established around the globe to begin active supply, but the global revenue piece is just starting to ramp up.
Recently, the company announced new additions to its team and streamlining of its organizational structure. What does that development aim to achieve?
DVH: The biggest shift we've made from an organizational standpoint was in the Research and Development area. If you go back to 2016 (and even earlier), the group that synthesizes our novel chemistries (Research) was largely separate from the group that worked with customer samples and designed the total end formulation, which would be sold to the customer (Product Development). Research would, based on sales and market feedback, develop a new chemistry and sort of "throw it over the fence" as a new tool in Development's toolbox. So, the two forces converged over 2016 and early 2017, which drove a shift in the organization.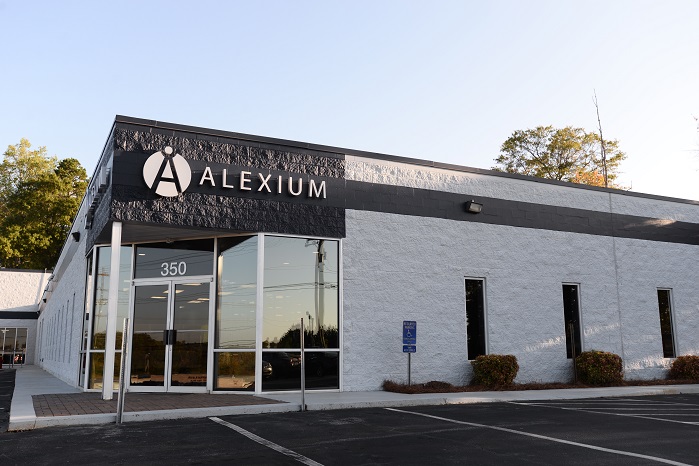 First, we really started to see that the "throw it over the fence" model didn't really work for us, and that there would be greater opportunities to design more targeted chemistries if the two groups worked more closely together. Secondly, over that same time period, we began to shift away from a largely bespoke sales focus to working on more "platform" technologies, where solving certain technical problems could result in sales to a broad range of customers.
Those two shifts led us to the natural conclusion that the Research and Product Development functions need to work much more closely together from the inception of a new "platform chemistry" synthesis effort. That shift is one of the main reasons we have had the massive success in the bedding market so quickly and it also enables our sales force to be much more efficient in how they approach the market.
What main objectives regarding business growth and future development do you have in mind?
DVH: I have four primary objectives for the business over the next several years and they're pretty simple. The first is to continue our growth within FR and thermal regulation in textiles – that one is obvious. We've made great strides but our product offering is so strong, there is so much growth potential for us to achieve. The second is increasing our global presence, which is part of the natural evolution of a business. We laid the foundation for a global presence last year and we expect to see significant revenue start coming out of Asia and Europe later this year and into 2018. This effort will continue for some time. The third objective is to expand our presence in FR and thermal regulation outside of textiles. While we are experiencing great success in textile markets, roughly 70% of a combined US$ 7.5 billion annual market in FR and thermal regulation currently goes outside textiles.
What Alexium will be devoting significant resources to in the coming years is strategically addressing portions of those non-textile markets. The last is to continue to identify markets in significant transition where innovative solutions are needed in combination with significant implementation support. We have already identified our third market in addition to FR and thermal regulation we will be addressing, but that combination of attributes within one company is surprisingly rare and it's something Alexium does extremely well.
On what products/applications is your focus currently in terms of pursuing growth and innovation?
DVH: While we are focused on several different products and innovations, one of our recent successes is in the mattress and pillow industry. Nobody can say we are "asleep at the wheel", as we address the sleep market! Sales into the mattress industry of Alexicool have trended sharply upward and shipments of Alexicool chemistry (which includes both FR and thermal regulation PCM components) are significantly increasing. Also helping to fuel our growth is our teaming with the one of the largest producers of mattress fabrics in the world, which we expect to drive continued sharp increases in sales. We believe this focus will create a firm foundation for growth.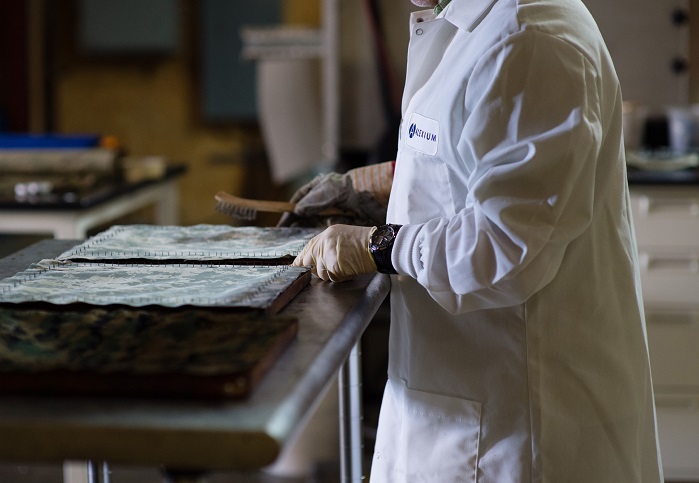 We are also working with our newest finishing partner in Shanghai to facilitate a full-scale manufacturing rollout of Alexicool onto a wide range of production fabrics to be made into pillows to meet customer orders. With more than 200 plus manufacturing, distribution and retail customers in 33 countries, this particular partner's plant in Shanghai serves as an ideal hub for global customers to collaborate with Alexium on innovative solutions. In addition to helping Alexium address a pillow market that sells in excess of 100 million units annually, this partnership yields the opportunity for Alexium to provide innovative technology solutions for other end products through the partner's network of home textile, mattress, hospitality and apparel industries worldwide.
How do you view the current textiles market situation for Alexium and in general? How is it likely to evolve in the future?
DVH: The US textile industry has very visibly taken huge hits over the last 30 years as a lot of the industry has moved into parts of the world where labor is significantly cheaper, most notably China.
That being said, our outlook in the textile markets we are addressing is very positive for several reasons: Firstly, in addition to growing out domestic revenue and presence, Alexium spent a lot of 2016 globalising our sales, marketing, manufacturing and supply chain footprint so we can address textile opportunities anywhere. Secondly, the domestic markets we are addressing, such as bedding, transportation and military, can't move overseas for various reasons, so we feel very strongly about the sustainability of those markets.
However, Alexium is not a textile company – we are a specialty chemical company that is currently addressing chemistry spaces, fire retardants and thermal regulation, for which more than 80% of those markets exist outside of textiles. So, our expansion outside of textiles is inevitable but we are so busy managing our growth within textiles we don't currently have the bandwidth to aggressively attack those other markets.
Further reading
Alexium's increased sales lead to record monthly product shipments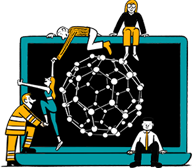 Business intelligence for the fibre, textiles and apparel industries: technologies, innovations, markets, investments, trade policy, sourcing, strategy...
Find out more