Exhibitions and Conferences
Beckaert dust mite allergy treatment awarded at Interzum
At the Interzum trade fair which opens today in Cologne, Bekaert Textiles will introduce a range of new developments including mattress ticking treated with Purotex. For this revolutionary innovation it received the intelligent material & design 2009 award. The product was singled out in the 'Best of the Best' category by an international jury, the exhibition organisers and the design portal site red dot. The same jury also presented Bekaert Textiles
13th May 2009
Innovation in Textiles
| Waregem, Belgium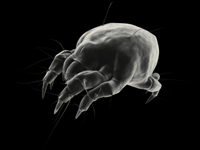 At the Interzum trade fair which opens today in Cologne, Bekaert Textiles will introduce a range of new developments including mattress ticking treated with Purotex. For this revolutionary innovation it received the intelligent material & design 2009 award. The product was singled out in the 'Best of the Best' category by an international jury, the exhibition organisers and the design portal site red dot. The same jury also presented Bekaert Textiles with the high product quality distinction for its materials Cambric (Sportswear for Mattresses) and Meditiss (Medical Mattress Solutions).
"The Best of the best award is a great honour for our company," declared Philip Ghekiere, Marketing Manager at Bekaert Textiles. "It is also recognition of our sustained R&D efforts. After intensive research our R&D department in collaboration with external partners found an innovative solution that drastically improves bedding hygiene and sleep comfort. Thanks to our woven or knitted mattress ticking treated with Purotex, great numbers of people can be freed from allergic reactions caused by the presence of dust mites. Real life scientific tests by independent bodies have proven that Purotex treated mattress tickings remain allergen-free."
Clean, healthy sleep environment
By treating the mattress ticking with its patented Purotex technology, Bekaert Textiles says it is able to provide an ideal clean and healthy sleep environment. "During the textile production process we introduce probiotic micro-organisms. These are friendly bacteria that saturate the bacterial capacity of the textile and by doing so, reduce the risk of dust mite allergen development and growth of moulds and harmful bacteria," explains Philip Ghekiere.
The micro-organisms are encapsulated in their spore form, and are released by friction between the sleeper's body and the mattress, whereupon the bacteria activate spontaneously. During this germination process they absorb moisture and eat up the food material present in the fabric, including flakes of skin, dead bacteria and dust mite excretions.
The friendly bacteria grow very rapidly, multiplying by a factor of 100 in a period of 24 hours. In this way they prevent dust mites getting enough food and moisture to feel comfortable. Moulds too are denied a chance to develop. Also, the mass presence of the friendly bacteria prevents harmful or pathogenic bacteria from gaining a foothold in the ticking material. Finally, as a favourable side effect Purotex neutralises unpleasant odours in the mattress.
Exclusively natural technology
As a market leader Bekaert Textiles presents mature technologies and sustainable solutions. "Purotex is not a chemical treatment; its astonishing results are achieved in an entirely natural way. The microflora used consists of friendly micro-organisms that are not genetically modified and are guaranteed non-toxic. In fact, the treated mattress ticking even meets the Ökotex 100, class 1 standard, which means it is suitable even for mattresses for babies. And in contrast to solutions that make use of antibiotics, noxious bacteria do not become immune to the probiotic bacteria.". the company says.
Beckaert also claims that the population of friendly bacteria is also self-regulating: the more dust mites there are in the material, the more the friendly bacteria multiply. If there is no more food for them, then about 25% of the bacteria revert to the spore form. The cycle then repeats itself as often as necessary. The bacteria themselves do not produce any excretions. Thanks to the very large number of encapsulated bacteria (the capsules open in a controlled manner over a period of time) the favourable action of Purotex is assured for a good ten years, Beckaert says.
Innovative response to a growing need
Beckaert says that the new development fits in well with modern concerns about healthy living, with a focus on aspects such as healthy food and better sleep comfort. At the same time it says that the innovative Purotex is particularly welcome because the number of people with allergic reactions is increasing rapidly. "Bedding plays a considerable role here, as the bed (and in particular the outside of the mattress) is one of the main places where allergens are found, caused by the presence of dust mites. Furthermore, people spend on average eight hours per day on their mattress, coming in contact with it through the mouth and nose", the company says..
Beckaert goes on to say that, a bedroom or any other room can easily be kept free of allergens by having sufficient ventilation, not setting the temperature too high, having plenty of light and keeping it free of plants and animals. However, a bed is an altogether different situation, as dust mites are to be found in great numbers in the outside material of the mattress. These tiny creatures, less than half a millimetre long, like warm, moist conditions. They avoid light, and feed on flakes of human skin that accumulate in the bed. During their lifetime (from 1 month to 10 weeks) the females lay 100 or more eggs. Dust mites produce 200 times their own weight in excretions.
Beckaert says that with the development of Purotex mattress ticking, it offers its customers a product that is nothing less than revolutionary in terms of quality of sleep, and thus quality of life for consumers.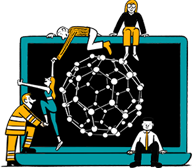 Business intelligence for the fibre, textiles and apparel industries: technologies, innovations, markets, investments, trade policy, sourcing, strategy...
Find out more