Exhibitions and Conferences
Call for Papers: Managing Innovation in Textiles
CALL FOR PAPERS Building on the success of last year's inaugural conference 'Managing Innovation In Textiles', papers are now invited for the 2nd international conference to be held in Manchester on 30 November 2011. The technical textile industry has seen major developments in the production of technical and  industrial textiles.  An extensive variety of innovative products have been introduced into the world market as a result of techno

19th May 2011
Innovation in Textiles
| Manchester, UK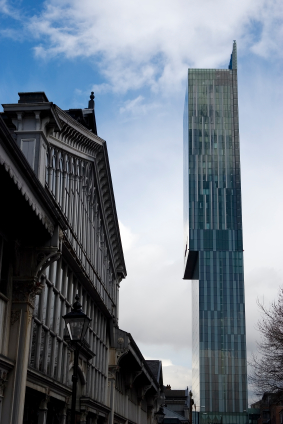 Building on the success of last year's inaugural conference 'Managing Innovation In Textiles', papers are now invited for the 2nd international conference to be held in Manchester on 30 November 2011.
The technical textile industry has seen major developments in the production of technical and industrial textiles. An extensive variety of innovative products have been introduced into the world market as a result of technological advances in new fibres, yarns, fabrics, dyeing and finishing and processing methods. The forecast for the technical and industrial textile world during the next decade is one of growth in spite of the current global financial situation.
'Managing Innovation In Textiles 2011' will aim to explore how these major innovations will affect industry, the environment and our lifestyles going forward by addressing the following:
How are new technologies developed into products?
How will technology serve the needs of the design and fashion sectors?
How do we identify market opportunities?
Can we learn from recent case studies of successful innovation and product launch?
How can innovation be managed?
How can new technologies improve the environment?
How can new technologies improve our lifestyles?
The conference will aim to bring together textile technologists, engineers, fibre, yarn and fabric manufacturers, designers, retailers, and many others engaged and interested in recent innovations and their applications in all sectors of technical and industrial textiles.
Submission of Abstracts for Oral Presentations
Papers are invited from industry, education and students. Titles for proposed papers, with a 200 word abstract/synopsis, should be submitted no later than 16 September 2011. Submissions received after this date will not be given primary consideration. Abstracts should be submitted electronically in MS Word format and sent by email to Emma Scott [email protected]
Papers are accepted from the author(s) on the basis of attending the conference at the appropriate delegate rate.
Conference Chairs
Dr Kim Gandhi CText FTI, Rev Brian McCarthy CText FTI
Conference Organiser
The Textile Institute
International Headquarters
1st Floor, St James' Buildings
79 Oxford Street
Manchester
M1 6FQ UK
T: +44 (0)161 237 1188
F: +44 (0)161 236 1991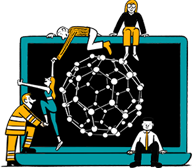 Business intelligence for the fibre, textiles and apparel industries: technologies, innovations, markets, investments, trade policy, sourcing, strategy...
Find out more