20th October 2016, Hong Kong
Covestro joins ZDHC as value chain contributor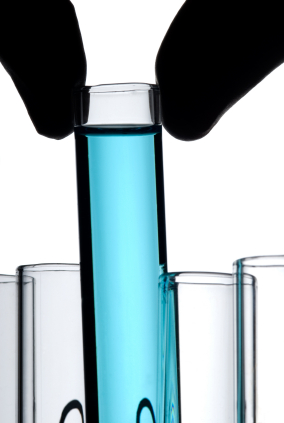 Covestro has joined the Zero Discharge of Hazardous Chemicals (ZDHC) Programme as one of the newest value chain contributors. In this new role, Covestro will commit more resources to assist brand owners in sustainable chemical management through innovation on chemical technology, material production and supply chain collaboration.
Covestro supplies waterborne raw materials for PU coated textiles, key materials ranging in type from shoe upper materials, synthetic garment and bag materials and also functional fabrics, used widely across the fashion, sports and outdoorwear industries.
Through INSQIN, an integrated, first-of-its-kind package of technology and R&D service, Covestro works with apparel and footwear brands, as well as with factories, to innovate with polyurethane (PU) coated textiles that are produced without the use of solvents.
Milestone in collaboration
Covestro's participation as a value chain contributor marks a milestone in the collaboration between the company and ZDHC.
"I applaud the initiative taken by the ZDHC Programme to implement sustainable chemistry in the textile industry. We, at Covestro, will work together with ZDHC companies to lead the fashion industry to continue pushing boundaries," commented Nick Smith, Global Head of Textile Coatings at Covestro.
Frank Michel, ZDHC Executive Director, said: "We are excited to see Covestro's continued support for the elimination of hazardous chemicals and are delighted to welcome Covestro as one of the contributors."
ZDHC Programme
The ZDHC Programme builds partnerships, training and tools that aim to eliminate the discharge of hazardous chemicals in the textile and footwear value chain. Established by six leading brands in 2011, it has now grown into a consortium of 22 signatory brands, 12 value chain affiliates and seven associates. One of the main objectives of the ZDHC Programme is to reduce duplication and confusion of standards within the textile and footwear value-chain, and as Michel notes, collaboration is key to achieving this.
The announcement of Covestro joining the ZDHC Programme follows previous announcements this month welcoming eight new contributors to the programme.
Next month, in Shanghai, ZDHC will host a joint conference with the China National Textile & Apparel Council on hazardous chemical control and sustainable manufacturing. This one day event will provide an opportunity for suppliers, brands, and other interested stakeholders to engage with ZDHC standards and tools.
Further reading
This article is also appears in...