Coating/​Laminating/​Bonding
Indutech to present innovations for coating and optical inspection
With eleven product groups and twelve areas of application, Techtextil covers the world market for technical textiles and nonwovens in its entirety. With over 500 exhibitors, 'Indutech' is the biggest area of application at this year's Techtextil in Frankfurt am Main. 'Indutech' stands for the use of technical textiles in industrial and technical fields, e.g., for materials, testing systems and research, for new developments, progress and cooperation. Two e

13th May 2009
Innovation in Textiles
| Frankfurt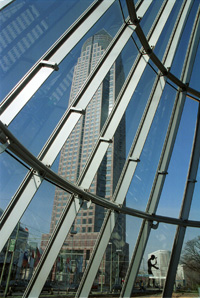 With eleven product groups and twelve areas of application, Techtextil covers the world market for technical textiles and nonwovens in its entirety. With over 500 exhibitors, 'Indutech' is the biggest area of application at this year's Techtextil in Frankfurt am Main. 'Indutech' stands for the use of technical textiles in industrial and technical fields, e.g., for materials, testing systems and research, for new developments, progress and cooperation.
Two examples of innovations of this kind have been announced during the run-up to the International Trade Fair for Technical Textiles and Nonwovens from 16 to 18 June 2009. They are a new type of coating system, which will be presented by a young company, and new and improved inspection systems for quality assurance. Additionally, the initial results of a European nano-research project will be presented exclusively at Techtextil 2009.
Young company develops new coating system
Cordus GmbH from Mühlhausen will be taking part in Techtextil for the first time this year because the company was only founded in the spring of 2007. Since mid-2008, it has been making polymer and glass cord at its factory in Mühlhausen, Thuringia. "Our products are primarily used as reinforcing materials by the rubber industry", explains Manfred Heine, Head of Purchasing and Sales. "They are used, for example, in power-transmission elements and hoses for industrial and automotive applications, as well as for paper-machine clothing."
On the basis of their technical properties, the glass cords are used as reinforcement for toothed drive belts, especially in the automotive sector. When it comes to reinforcement applications, the company works closely together with universities, research institutes and industrial companies to develop surface-treatment technologies that, according to the manufacturer, are characterised by outstanding strength and adhesion, and permit the surface adhesion of the fibres to be optimised in relation to the rubber systems of the individual customers.
"In addition to the use of the established wet-coating process for surface coating, Cordus has developed a new coating method, the CCVD system, in which the cords are no longer subjected to the wet-coating process. Instead, the new method uses complex chemical processes that change the chemical structure of the surface of the cord so the finished product is distinguished not only by mechanical adhesion but also by a chemical valency generated by the rubber compounds in which it is embedded", explains Heine. Besides a significant improvement in the adhesive qualities offered by the CCVD process, Cordus is also working with partners from research and industry to develop an extremely strong, hydrolysis-resistant glass fibre that will set new standards for toothed drive belts for automobiles.
The 'MeshInspector' series: optical inspection system for quality assurance
OSIF GmbH from Garbsen near Hannover celebrates the fifth anniversary of its founding this summer and will present the 'MeshInspector' series at Techtextil. For OSIF customers, quality assurance is an important aspect of their business. In this connection, Joachim Imiela, Head of Marketing and Sales, says, "Despite or because of the difficulties on the world market, quality assurance has gained significantly in importance for our customers since the middle of last year. With the aid of our systems, they can achieve a considerable improvement in the quality of the products supplied and thus set themselves apart from their competitors, something that is particularly important in the current difficult market situation."
The 'MeshInspectorLine' measures mesh materials in a production machine. A high-resolution matrix camera views the material using transmitted light. It registers information such as mesh size and angle and makes an analysis of any defects in the material. Faults found are recorded and, according to the manufacturer, shown clearly on the monitor. Additionally, faulty areas can be marked on the material or the position of the fault notified to overlaying control systems.
The MeshInspectorCross was developed to test framed sieves. It is used, for example, by W.C. Heraeus GmbH in Hanau. There, precision sieves are used to classify soldering-paste spheres. An oversized mesh in a sieve of this kind would permit oversized pellets to enter the soldering paste, which would result in contact gaps and, therefore, defective microchips. "We quickly realised that only checking the entire surface area of the sieve could we meet the very high demands places on soldering paste", says Thomas Krebs, Application Technology Manager at Heraeus. "Therefore, we considered it to be very important that the system operate rapidly and fully automatically. The 'MeshInspectorCross' formed the ideal basis for this and was adapted to meet our special requirements. Because the system is used at our factory in Manila on the Philippines, it was important that it be equipped with tele-maintenance facilities so that fast help can be obtained from Germany if necessary."
OSIF GmbH will also show a new, high-speed version of the GridInspector for checking coarse-meshed yarded goods such as interlaid scrims for reinforcement or fly screens.
EU sponsored project for material and management research
At this year's Techtextil, the Centre for Management Research of the German Institute for Textile and Fibre Research will present Avalon, a joint research project focusing on 'Nanotechnologies and knowledge-based materials (NMP)'. The project brings together 31 partners, 20 of them small to medium-sized companies. The aim of the project was to develop new hybrid textile structures for integration into shape-memory materials. "Although shape-memory alloys (SMAs) were known to the textile sector as materials for high-tech applications, no suitable industrial processes were used in textile manufacturing", explains Prof. Sven-Volker Rehm, the project's technical-scientific coordinator. Avalon is an integrative project with numerous partners for material and product development. In addition to materials research, however, collaborative innovation processes also need management research. "Therefore, another emphasis was on investigating concepts, methods and technologies that permit companies to form smart networks with the aim of collaborating on innovations", says Armin Lau, scientific employee at the Centre for Management Research.
Several new ways of using SMAs in supra-sector production processes were discovered during the project. "The result is networks of companies that have developed innovative product ideas with SMAs. At present, they are working on prototypes. Additionally, new ways are now open for the management of these networks. Thus, we have developed IT-aided collaboration tools that, on the basis of various specific methods, systematically support innovation processes in interdisciplinary networks, most of which are to be found in the industrial sector. These tools and services have received numerous awards", says Rehm. The EU-sponsored project began in March 2005 and is scheduled to run for four years and three months. Thus, Avalon will end in May 2009 and initial results be presented at Techtextil.
With yet another increase in the number of exhibitors to over 1,140, the world's most comprehensive and biggest trade fair for technical textiles and nonwovens from 16 to 18 June 2009 will provide an unparalleled global and topical overview of innovative materials for markets where further growth is expected in the future. The motto of this year's fair, 'The innovation interchange', reflects the expectations of the majority of players in the sector who want to see and discover new products, to learn about the latest technology and to make new business contacts.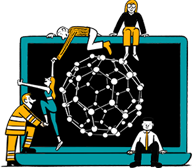 Business intelligence for the fibre, textiles and apparel industries: technologies, innovations, markets, investments, trade policy, sourcing, strategy...
Find out more