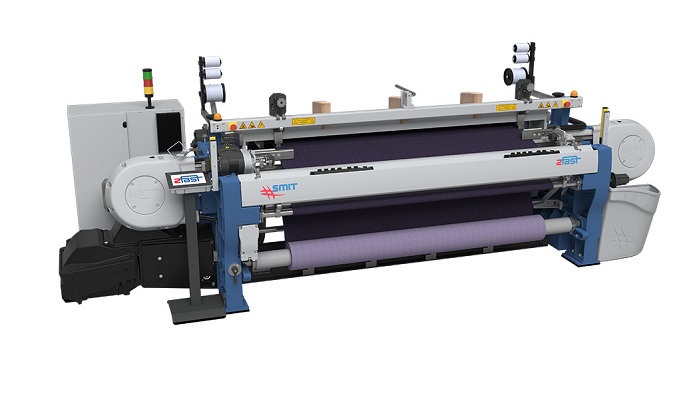 Smit 2FAST flexible advanced shuttleless technology. © Santex Rimar Group
Santex Rimar Group, a technology partner for weaving, knitted, woven fabrics, together with Smit, are looking forward to meeting visitors at ITMA 2019, which opens its doors in Barcelona this week.
"Santex Rimar Group will once more demonstrate his unique capability to understand customers' needs along the complete production process in textile industry, testified by the impressive machinery and processes innovation presented at the exhibition, from weaving to finishing to technical textiles, exploiting areas where real added value can be transferred to its valuable customers," said Ferdinando Businaro, Santex Rimar Group President.
In a new era, where sustainability and the production processes speed are the hardest challenges and, at the same time, the biggest opportunities to develop new business models, Santex Rimar Group is presenting new solutions for the textiles industry in almost 800 sqm spread in two booths.
"Santex Rimar Group aims to transfer the results of tireless research and improvements to the customers in order to give them unique competitive advantages, supporting them in the race to be really sustainable and successful," commented Simone Rancan, Group CEO.
Among the novelties presented by Santex Rimar Group are Sperotto Rimar Compas, a new frontier in compacting woven and knitted fabrics made in natural and blended fibres; Solwa Drywa green sludge dryer for efficient and cost-effective sludge management respecting environment and climate; and Santex Rimar Group Athena – advanced deep learning technologies.
Other highlighted new products presented at the show include Smit 2FAST flexible advanced shuttleless technology; Santex Rimar Group Guard One quality control system; and Santex Rimar Group 2SAVE.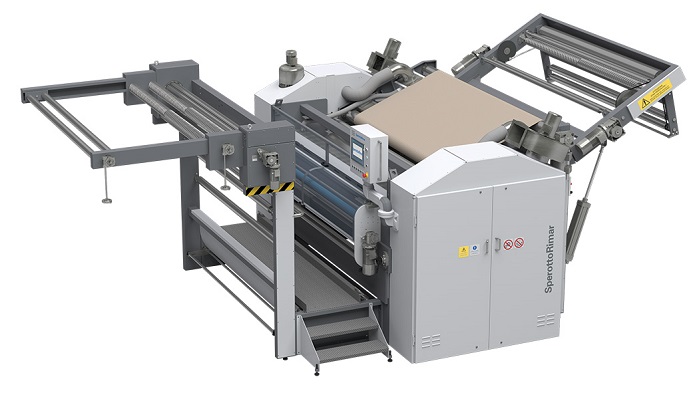 Sperotto Rimar Compas. © Santex Rimar Group
"During the tradeshow it will be possible to meet our staff at the booth and see some of our best-seller products," the company reports. Some of these include Cavitec Caviflex hotmelt coating and laminating machine with interchangeable coating modules; Isotex Isocoat customisable coating and laminating lines for technical textiles; Santex Santacompact RD felt belt compacting for the high-quality finishing of open width knitted fabrics; as well as Smit GS980 260 F8 J; Smit GS980 360 C8 J; Smit GS980 220 C8 D; and Smit ONE 190 C8 J.
Santex Rimar Group is one of the leading players in the world market of machine manufacturers for weaving, textile finishing, technical textiles and green technologies for water treatment and drying processes.
As a technology partner for weaving, knitted, woven fabrics and green solutions, the Group started as different companies that in 2015 have evolved into Santex Rimar Group: Smit is recognised as a forerunner in weaving technology; Cavitec and Isotex lead the technical textile machinery market; Santex and Sperotto Rimar produce machinery for textile finishing; and Solwa provides eco-friendly machinery for water treatment and waste management.
This article is also appears in...