Fibres/​Yarns/​Fabrics
Nexar for breathable fabrics debuts at NPE
Kraton Polymers LLC (Kraton), a leading global producer of engineered polymers, will showcase its innovative, eco-friendly and cost efficient polymer families at the International Plastics Expo (NPE) in Chicago, Il, June 22 – 26, 2009. Kraton will debut its newly commercialized Nexar polymer product family at NPE. The Nexar polymer family is uniquely designed for high performance breathable fabrics, water transport, filtration and separation applications. Krato

11th June 2009
Innovation in Textiles
| Houston, TX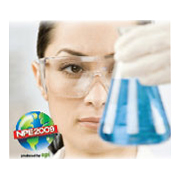 Kraton Polymers LLC (Kraton), a leading global producer of engineered polymers, will showcase its innovative, eco-friendly and cost efficient polymer families at the International Plastics Expo (NPE) in Chicago, Il, June 22 – 26, 2009.
Kraton will debut its newly commercialized Nexar polymer product family at NPE. The Nexar polymer family is uniquely designed for high performance breathable fabrics, water transport, filtration and separation applications.
Kraton will introduce the first two polymer grades in the product family: Nexar MD9200 and MD9150. Each is offered as a polymer in a solution or a polymer membrane. Nexar MD9200 boasts an ion exchange capacity (IEC) of 2.0 meg/g while Nexar MD9150 has an IEC of 1.5 meg/g. In addition, Kraton will present a paper at ANTEC on Monday, June 22, 2009 at 11:00 am entitled, Nexar Membranes for High Water Transport Rate Applications.
"We have placed a profound emphasis on delivering clean, sustainable and cost-effective solutions to the market and we plan to highlight the full breadth of our innovation and product capabilities at NPE," said David Bradley, Chief Operations Officer. "We have spent decades enhancing our Kraton portfolio with versatile products, such as our new Nexar polymer and our bicomponent fiber technology. We are very excited about the game-changing potential of these new products."
Kraton's bicomponent fibre technology has drastically changed the landscape in the nonwovens industry. Its elastic meltblown grades allow customers, who do not have bicomponent fibre technology, to replace the elastic film in the current laminated construction. The resulting spunbond-melt blown-spunbond (SMS) laminate has the flexibility to be produced in a single step process, which significantly reduces manufacturing costs. Bradley added, "Frost & Sullivan recently recognized our pioneering innovation with the 2009 North American Technology Leadership of the Year Award. We were honoured for developing a new generation of styrenic block copolymer (SBC) grades, which are highly suitable for high-speed processing in nonwoven manufacturing."
Kraton will also feature Kraton G1643 and Kraton G1645 at NPE. These polymers offer cost saving and green alternative to competitive products currently available. Already in commercial use, Kraton G1643 is a durable material that is highly compatible with polypropylene (PP), featuring excellent clarity and improved resistance to blushing and cracking. It offers manufacturers the convenience of adding the modifiers at the machine, thus providing a total system cost savings. It is suitable for a broad range of functionalities, including injection moulding, sheet extrusion and blow moulding applications, where high clarity and excellent impact strength are required for building durable parts in applications such as house wares, medical devices, automotive and consumer packaging. Kraton G1645 is approved by the FDA for use in direct food contact applications without any conditions.
The evolution of Kraton G1645 creates new opportunities to replace PVC in medical and other applications. The countless advantages of this polymer include easy processability in blown and cast films and other standard extrusion equipment, high-speed thermoplastic processing, and a high degree of puncture resistance often required in many medical applications. The unique properties of Kraton G1645 make it a natural fit for medical applications such as medical drapery and intravenous bags, as well as other extruded products such as tubing for IV sets and respiratory therapy kits.
Kraton's versatile product portfolio continues at NPE with its soon to be globally commercialized Kraton A "Advantaged" polymer series. These polymers are formulated to meet the market's demand for a green alternative to flexible PVC in wire and cable, hoses and sporting goods. There are currently two prominent products in the 'Advantaged' family, Kraton A1535 and Kraton A1536 polymers. These polymers offer an expansion of opportunities for TPE compounds in a variety of soft grip and other over-mould applications, from personal care to high tech electronics. "We are proud to promote our new technology at NPE. We believe our Kraton A polymer family addresses the market's need for high performance and environmentally friendly polymers," commented Michael Oberkirch, Global VP Advanced Materials for Kraton Polymers.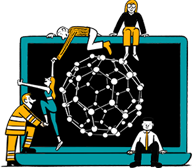 Business intelligence for the fibre, textiles and apparel industries: technologies, innovations, markets, investments, trade policy, sourcing, strategy...
Find out more