Coating/​Laminating/​Bonding
P2i raises 4.1m to exploit nano-coating technology
P2i Ltd, a leader in liquid-repellent nano-coating technology, has raised £4.1 million ($6.7 million), from new and existing shareholders, to support its accelerating commercialisation and international growth. P2i was established in 2004 to commercialise liquid-repellent treatments developed by the Ministry of Defence. Its revolutionary technology helps customers protect and improve a wide and growing range of products including performance textiles (such as hiki

21st July 2009
Innovation in Textiles
| London
P2i Ltd, a leader in liquid-repellent nano-coating technology, has raised £4.1 million ($6.7 million), from new and existing shareholders, to support its accelerating commercialisation and international growth.
P2i was established in 2004 to commercialise liquid-repellent treatments developed by the Ministry of Defence. Its revolutionary technology helps customers protect and improve a wide and growing range of products including performance textiles (such as hiking and military boots; running and golf shoes), hearing aids, laboratory consumables such as pipette tips, and a wide range of filtration products.
This Series C funding round comes as the company accelerates its growth across a wide range of markets. New investor Swarraton Partners led the round and, along with Naxos Capital Partners, provided most of the funds. Existing shareholder Unilever Ventures also participated in the round.
Carl Francis, P2i's Chief Executive, commented: "This substantial new investment, particularly in light of today's tough fundraising environment, is a clear endorsement of our leading position in liquid-repellent nano-coating technology."It will enable us to exploit the international and multi-market potential for P2i and underpins our ability to work on an equal footing with some of the world's leading industrial, scientific and consumer brand players."
On his new shareholders, Mr Francis added "We are delighted to bring high quality investors such as Swarraton and Naxos on board. All of our shareholders, which include Porton Capital, Unilever Ventures, and Ploughshare Innovations, have great track records in helping companies like ours realise their full potential."
Stephen Brooke, Swarraton's Managing Partner, said: "At Swarraton, we back companies with world class technology, solid management, and the potential to make a big impact in large markets. P2i is a perfect fit for us."
The new money will be invested in four main areas:
- operational infrastructure and facilities;
- marketing and sales capacity, including further development of the company's US organisation;
- capital equipment; and
- R&D.
Part of the manufacturing expenditure will be devoted to the development of patented continuous plasma-processing systems supporting higher-volume applications of P2i's technology, opening up fresh business opportunities, particularly in textiles, apparel, and FMCG products.
P2i's liquid-repellent nano-coating process has already been successfully applied to a wide range of products and markets, but holds the potential for further commercialisation in many more, for example in engineered textiles, protective gloves, hospital gowns and wound care, plus industrial lenses and solar cells.
In consumer sectors the presence of P2i's technology is indicated by its consumer brand, 'ion-mask' now available in premium products from Ecco, Hi-TEC, Van Dal and leading uniform/workwear boot brand MAGNUM. P2i is also in discussions with a number of other world leading footwear brands, as well as several premium-brand sunglass manufacturers.
How P2i's technology works
P2i's technology works by applying a nanometre-thick polymer layer over the entire surface of a product. Using an ionised gas (plasma) this layer is molecularly bound to the surface and will not leach away. The process confers superior oil and water repellency by reducing the surface energy to ultra-low levels – down to one third that of PTFE (polytetrafluoroethylene). In footwear and textile applications, P2i's technology also minimises liquid absorption from outside elements and evaporated perspiration.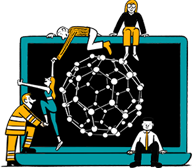 Business intelligence for the fibre, textiles and apparel industries: technologies, innovations, markets, investments, trade policy, sourcing, strategy...
Find out more