Coating/​Laminating/​Bonding
Pre-treatment of bandages may improve antibacterial properties of nanoparticles
Research identifies a method for giving cotton bandages antibacterial properties by coating the fabric with a Nickel oxide/organic polymer/enzyme matrix.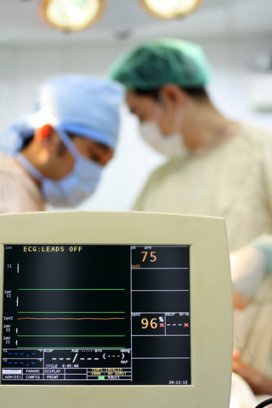 19th October 2016
Innovation in Textiles
| Abingdon
Injuries caused by burns are a global health problem, with the World Health Organisation citing 195,000 deaths per year worldwide as a result of burns from fires alone. Burn injuries are particularly susceptible to infections, hospital-acquired or otherwise, with the bacteria Pseudomonas aeruginosa accounting for over half of all severe burn infections.
Noble metal (particularly silver) antimicrobials have long been identified as having potential for combating bacterial infection; however, there are concerns about dressings adhering to wounds and toxic effects on skin cells. Currently, scientists are researching nanoparticles which can be used to introduce these antimicrobial properties into the textiles used in dressings.
Coating fabric surface
Azadeh Basiri, Nasrin Talebian and Monir Doudi, the authors of the paper entitled NiO-/cotton- modified nanocomposite as a medication model for bacterial-related burn infections, have studied 150 cases to identify the most common infections in burns.
In the paper, they also identified a method for giving cotton bandages antibacterial properties by coating the fabric surface with a Nickel oxide (NiO)/organic polymer/enzyme matrix in order to promote their bacteria-resistant qualities and suitability for use on burn victims.
They conclude by proposing further studies into the combination of bactericidal polymers with bacteria-killing metal-oxide nanoparticles in cotton fabrics. Whilst their current design does not meet the criteria for a susceptibility test, they are hopeful that further studies will reveal the clinical relevance of their design.
Disk diffusion method
Pseudomonas and Staphylococci infections emerged as the two most common pathogens in the Iran Burn Centre, where the study took place, and the authors evaluated their design of the bandage against these, as well as fifteen other strains of bacteria.
"We developed an ultrasound assisted sol–gel technique to prepare treated cotton fibres by coating fabric surface with NiO/organic polymer/enzyme matrix for in vitro evaluation of antibacterial activity," the authors explain.
"The surface modification was performed to bond more efficiently NiO nanoparticles using cellulase enzyme, to reduce initial bacterial attachment on the hydrophilic surface using poly(ethylene glycol), and to promote ultrasonic generation and to overcome agglomeration of the nanoparticles, respectively. Disk diffusion method was used to quantify the efficacy of NiO-based cottons against Pseudomonas aeruginosa and Staphylococcus aureus as two most burn wound pathogens isolated from burn wound swabs and tissue biopsies of hospitalized burn patients."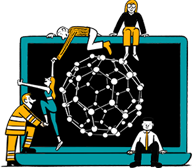 Business intelligence for the fibre, textiles and apparel industries: technologies, innovations, markets, investments, trade policy, sourcing, strategy...
Find out more