Fibres/​Yarns/​Fabrics
Protecting future with green textiles and sustainable manufacturing
Velcro brand is growing its environmental efforts in the US and abroad, with expansion of its activities to incorporate social responsibilities.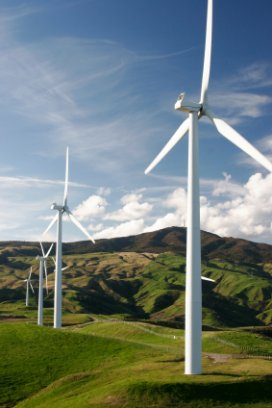 29th September 2016
Innovation in Textiles
| USA
Velcro brand, used in a wide range of consumer applications nowadays, is growing its environmental efforts in the US and abroad, with expansion of its activities to incorporate social responsibilities. The company has also almost completed construction of the largest charitable school in Cambodia.
Velcro Companies now has on-site generators to capture fossil fuel burn-off, and 98% of the electrical and thermal power is self-generated. Additionally, it is installing solar panels for energy generation. The company is aiming towards meeting a self-set sustainability goal of reducing its carbon footprint by 20% by 2025.
Sustainable manufacturing processes
From low-energy lights and occupancy sensors to processes designed to redirect waste at manufacturing facilities, Velcro Companies holds industry firsts in its sustainable manufacturing processes: first in the industry to remove solvents from coating processes, and the first to substantially reduce the use of heavy metals in its manufacturing.
Velcro Companies has 2,500 employees, including about 600 in Manchester, New Hampshire, the site of its US headquarters. "Surveys tell us sustainability is crucial to employee satisfaction," said Fraser Cameron, CEO of Velcro Companies, which owns more than 400 active patents and numerous trademarks. Cameron describes employees as high-tenure, including some who stay with the company 40 or 50 years. "Many of our employees spend a lifetime making our product. We want to ensure the product's attributes, and the way the product is made, make them proud."
Taking sustainability full-circle
Another company furthering its efforts in sustainable production is Auburn Manufacturing, located in Mechanic Falls, Maine, just over 100 miles from Velcro Companies' New Hampshire facility. "We've been making textiles for 36 years, and people can't believe we're in the business we're in and live happily in Maine," commented Kathie Leonard, owner and president of Auburn Manufacturing. "But we're good corporate citizens. We have to be. What you do – good or bad – follows you with only 1.2 million people in the state."
Auburn is a manufacturer of high-performance coated textiles and composite fabrics for extreme temperature applications and end-use products including welding blankets, curtains and pads. Its manufacturing uses water-based materials for coatings, which is said to offer less volatility and very little waste. In addition, instead of sending waste fabrics to landfills, Auburn donates the remnants to welding schools for their use as protective fabrics.
Auburn's sustainability story goes full-circle with innovative product development that has helped the company's customers in their own sustainability efforts, the company explains. Auburn Manufacturing created a kit that features the company's coated fabrics in a composite that is easy to customize – like contact paper with pre-measured squares that can be cut to size. Auburn's kit also includes hook-and-loop fasteners. The company developed this kit to assist institutions like hospitals, colleges and government facilities, which cannot afford the insulation protection of oddly-shaped equipment and components that pipe insulation cannot cover.
"We've provided an easy, cost-effective way for facilities to cover those components, and they're reducing their greenhouse gas emissions by up to 8%," Kathie Leonard explained. "It's a big movement in a lot of these institutions, for the retrofit market and new construction."
Auburn also created a similar kit with a water vapour barrier for chilled water systems to keep the cold in and prevent corrosion of the pipe. "Sustainability is a way for the textile industry to show off what it knows," Leonard said. "There's a lot of knowledge and a lot of technology incorporated into textiles."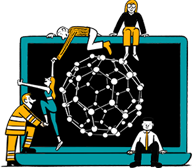 Business intelligence for the fibre, textiles and apparel industries: technologies, innovations, markets, investments, trade policy, sourcing, strategy...
Find out more