Exhibitions and Conferences
Speakers announced for International Textiles Coating & Laminating conference
Organisers of TCL 2010, the International Textiles Coating and Laminating conference to be held in Cannes, France, on 4-5 November 2010, have announced a keynote speech entitled 'Breakthrough Coating Technologies for Advanced Textiles'. Prof. Marc Van Parys, Head of Textile Department and Research Lab TO2C, at the University College Ghent, Belgium, will present a discussion on process and product innovations and how they will affect the coating and laminating industry

5th May 2010
Innovation in Textiles
| Cannes
Organisers of TCL 2010, the International Textiles Coating and Laminating conference to be held in Cannes, France, on 4-5 November 2010, have announced a keynote speech entitled 'Breakthrough Coating Technologies for Advanced Textiles'. Prof. Marc Van Parys, Head of Textile Department and Research Lab TO2C, at the University College Ghent, Belgium, will present a discussion on process and product innovations and how they will affect the coating and laminating industry.
The talk will encompass such technologies as UV-coating, plasma coating, magnetron sputtering (nanocoating of inorganic coatings such as metallics), and digital coating. Product innovations will include adaptive polymers, nanotechnologies and chromic sensors, among others: areas important to the growth of the coating and laminating industry.
Early-bird registration now open
At the same time it has been announced that registration is now open at the money-saving early-bird rate. To register at the reduced rate simply visit www.intnews.com/TCL2010 .
Other presentations already confirmed include:
Accepting the Challenge of Textile-based High Tech Products: Designing for Function
Melinda E. Wales, PhD, Reactive Surfaces, Ltd., Austin, Texas USA
Biologically-derived additives offer a new, "green" approach for functionalizing textiles. Natural biomaterials, such as enzymes or peptides, represent the next generation of additives that offer novel functional possibilities which are non-persistent, non-toxic, renewable, and can be bioengineered for optimization.
Innovative Finishing And Dyeing Technologies For Coating - Cost effective processes saving water, energy and waste
I.A. Juergen Hanel, Sales Executive, Coatema Coating Machinery GmbH, Dormagen, Germany
A look at new techniques and technology in coating that provide greater efficiencies, improved cost, and are better for the environment.
Nano-Coating for Improved Textile Performance
Dr. Delwyn Evans, P2i Ltd., Oxfordshire, United Kingdom
A novel technology can readily apply functional nano-coatings onto the surface of a wide variety of items made from a diverse range of materials. This presentation demonstrates how nano-coating is being used in industry today, at the desired commercial through-put levels, to deliver value-added products into the market.
Advanced Textile Coatings Based On Sol-Gel And Plasma Technologies,
Llorenç Bautista Pérez, Leitat, Departament de R&D, Terrassa (Barcelona), Spain
A presentation on the research and development of new multifunctional textile products based on environmentally friendly emergent technologies.
Plasma technology has been applied to different textiles by surface activation, plasma pretreatments, superficial grafting induced by plasma, plasma enhanced chemical vapor deposition (PECVD) and plasma fixation methods. Sol-gel technology has been applied to textiles by the deposition of xerogel films based on: silicon dioxide or titanium dioxide, sols doped with nanomaterials or functional molecules, functionalization of previously deposited xerogels.
Prepregging For Composites - An Opportunity for Coaters and Laminators
Francis A Woodruff, Chairman, Web Processing (M/C) Limited, High Peak, England
The production of carbon and other high tech fibre based composites formerly required large, expensive, and environmentally polluting equipment for prepregging, a necessary step of combining the fibres in a matrix of resins prior to curing. Most new prepregging plants use small, relatively inexpensive, solvent free, low temperature curing, hot melt resins with no environmental pollution and low energy utilization. Success requires having the whole package comprising the right fibres, construction of fabric, the right resin formulations and the right resin to fibre ratios.
To register or for more information please visit www.intnews.com/TCL2010 .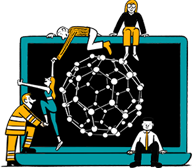 Business intelligence for the fibre, textiles and apparel industries: technologies, innovations, markets, investments, trade policy, sourcing, strategy...
Find out more