Technology/Machinery
Comez Acotronic 8B/600 to be shown at Techtextil
Comez Acotronic 8B/600 is a high efficiency electronic crochet knitting machine for the production of ribbons, technical and medical textiles.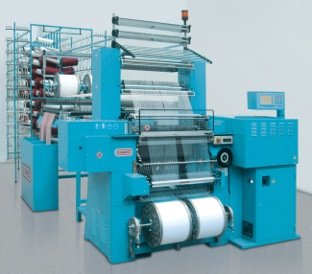 6th March 2015
Innovation in Textiles
| Cilavegna
Comez, a global leader in crochet and warp knitting technology will be showcasing its Comez Acotronic 8B/600 electronic crochet-knitting machine with compound needles at this year's Techtextil exhibition, which takes place in Frankfurt, Germany from 4-7 May.
"Comez has made available a range of machines which are especially suited to producing a countless number of articles for technical use, such as ribbons, bands, plain and tubular fabrics, 3D fabrics, plain and tubular netting, which are employed in a multitude of varied applications in several sectors like medical, geo-textile, building, automotive, industrial, transport, sports and leisure and furniture," explains Comez' Fiorenzo Sanzani.
According to the company, Comez machines have ideal characteristics suited to the production of technical textiles:
A high degree of versatility when using special yarns, which can be processed safely while maintaining high operating speeds (natural yarns such as wool and cotton, special yarns such as Kevlar, aramid and glass fibres, copper and zinc yarns, etc.)
Comez machines can produce a wide range of warp knit constructions such as closed knit tricot, open knit tricot, closed chaining effect and open chaining effect, which confer to the fabric excellent characteristics in dimensional stability or three-dimensional effects
Thanks to the exclusive use of the Comez electronic drive system, it is possible to obtain very long and varied pattern repetitions and special effects on fabrics, guaranteeing a constant and uniform yarn feed
"At Techtextil 2015 we will display in operation our Comez Acotronic 8B/600 is a high efficiency electronic crochet knitting machine using compound needles, for the production of a wide range of ribbons, technical and medical textiles, both elastic and non-elastic," Mr Sanzani says, adding:
"The machine comes in gauge 15 (needles per inch) with a 600 mm working width and is fitted with 8 weft bars with electronic control."
The compound needle renders the machine highly versatile as it allows the processing in the warp - in addition to classic synthetic yarns (polyester, polyamide) - of natural yarns (cotton, wool) and special fibres (kevlar, fibreglass, carbon) as well."
The electronic operating system allows for the creation of elaborate patterns, with very long pattern repeats, Comez concludes.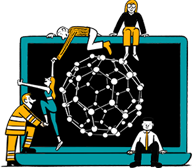 Business intelligence for the fibre, textiles and apparel industries: technologies, innovations, markets, investments, trade policy, sourcing, strategy...
Find out more