Composites
Composites bounce back in 2021
Market for non-crimp fabrics has grown by almost 40% over the past ten years.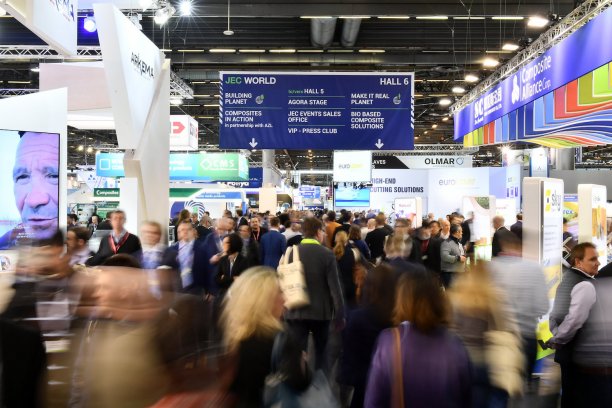 5th May 2022
Innovation in Textiles
| Paris
To coincide with this week's JEC World in Paris (May 3-5), AVK, the German Federation of Reinforced Plastics, has published its annual report for composites which reveals the market returned almost to pre-crisis levels in 2021.
After a long period of growth from 2013 to 2018, European composites production volumes declined by more than 15% in the period from 2018 to 2020. In 2021, this trend was clearly reversed, with growth of 18.3%
The analysis covers glass fibre reinforced (GRP) materials, as well as all thermoplastic materials with long or continuous fibre reinforcement.
Momentum
The volume of the global composites market totalled 12.1 million tons in 2021 and the total European composites market comprised a volume of 2,962,000 tonnes. Overall, market momentum in Europe was significantly higher than elsewhere. Europe's share of the world market is around 25%, similar to that of the USA, and Asia now accounts for around 50% of global production.
The thermoplastic composites market in Europe accounted for a total volume of 1,660,000 tonnes in 2021, or 57% of the total. The main area of application for thermoplastic composites is the transport sector, which accounts for more than two-thirds of the market.
The market for non-crimp fabrics has meanwhile grown by almost 40% over the past ten years, from 220,000 tons in 2011 to 302,000 tons in 2021, with the key end-use markets being wind energy and boat and ship building.
The production of SMC (sheet moulding compound) and BMC (bulk moulding compound) components is the second largest market segment of the thermoset GRP industry, with a total volume of 278,000 tons. In 2021 this sector grew by 13.9%.
With total production of 232,000 tons, "open processes" – hand lay-up and spray-up – continue to be one of the largest segments in the European GRP market. In 2021, this market segment grew by 11% overall.
After a period in which resin transfer moulding (RTM) processes were unable to significantly increase their market share, slightly above-average growth of 11% was achieved in 2021. The total volume in this processing segment rose to 138,000 tons. Despite this positive development, the segment did not quite return to its pre-crisis level in 2021.
The volume of GRP components produced using continuous processes grew by 9.6 %, slightly below the average rate of growth for the industry. Overall, the production level for pultrusion products increased by 12% to a volume of 56,000 tons.
The market segment for GRP pipes and tanks which are principally used in plant construction and public/private pipelines as well as by customers in the oil/gas and chemicals industries grew by 5.4 %.
The carbon fibre reinforced plastics (CRP) market grew very dynamically in 2021, increasing by 23% compared to 2020. The global market volume increased to 147,500 tons, of which Europe accounted for to 52,000 tons.
No new information is currently available for natural fibre reinforced plastics (NRP), but it can be assumed that the market for these materials in Europe is at least 90,000 tons.
Outlook
Global economic and political events currently make it extremely difficult to predict possible future economic development scenarios, the AVK says.
Germany's transition to renewables accelerated enormously after the nuclear catastrophe in Japan in 2011. This, in turn, increased demand for new forms of energy and the infrastructure to provide them. Wind energy plays a central role here, and is expected to increase considerably over the coming years.
The area of mobility is also closely linked to energy supplies and prices for petrol and diesel have risen enormously in recent months.
The expansion of charging infrastructure for electric vehicles also opens up exciting new horizons for composites. Durability, low maintenance and weather resistance are key requirements in this area and composites seem likely to benefit as well.
The impact of the coronavirus was the most severe event since the economic and financial crisis of 2008/2009 and within the composites industry, the transport sector was particularly hard hit. The aviation industry collapsed almost completely and is recovering only slowly.
Almost all industries are currently struggling with extremely high raw material and logistics prices. Here, too, specific events have exacerbated existing situations. International logistics chains had already been weakened by the pandemic.
It is virtually impossible to predict long-term developments – there are simply too many unknown factors at play – but there are certainly many fields of application for which composites, with their unique properties and outstanding capabilities, seem almost predestined.
Positive developments are expected above all in the wind energy and commercial vehicle sectors, as well as infrastructure applications.
Overall, the composites industry must be even more successful in promoting the advantages of the materials, not just their lightweight properties, to decision-makers. Corrosion resistance, design freedom, options for load-bearing construction, high strength and rigidity, durability and low maintenance are just some of the advantages that need to be more widely understood.
Composites are materials of the future, the AVK concludes, and the goal must be to ensure they are considered in all material selection processes.
The full AVK market report w can be downloaded free at: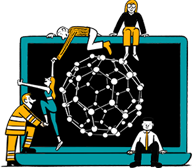 Business intelligence for the fibre, textiles and apparel industries: technologies, innovations, markets, investments, trade policy, sourcing, strategy...
Find out more