11th January 2019, Aachen
PrePro 3D system for Aimen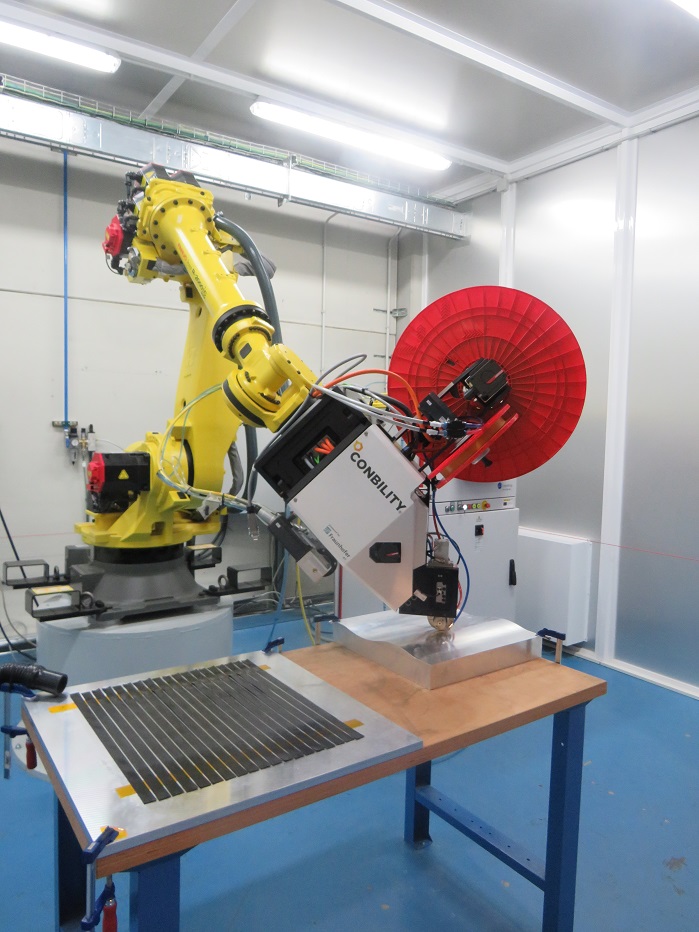 Conbility, a spin-off of RWTH Aachen University in Germany, has delivered a PrePro 3D modular tape placement applicator to the Aimen Technology Centre in O Porriño, Spain,
The unique selling point of the PrePro 3D system is its multifunctional range of uses, with three technologies included in one single modular system – laser-assisted thermoplastic tape placement, IR-assisted thermoset prepreg placement and dry fibre placement.
The JEC-award-winning PrePro 3D tape placement and winding applicator is available as modular tool with a decentralised control system and HMI (including closed-loop control of energy input into the processing zone) for "plug-in" implementation in existing robot systems or machine systems by standard interfaces for the communication with the master control system.
This article is also appears in...