9th January 2018, Istanbul
Metyx brings artistic flair to composites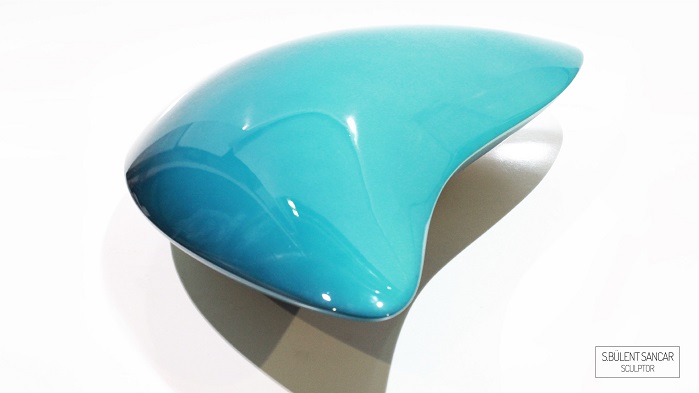 Metyx Composites, a leading manufacturer of high-performance glass and carbon fibre multiaxial and woven technical textiles, core and fabric kits and composites tooling, is bringing artistic flair in composites to JEC World 2018. An acrylic painted glass fibre sculpture by the contemporary Turkish artist, Bülent Sancar, titled Spazio Blu will be on display during the Paris show.
The composite sculptures were designed and created by Sancar using Metyx's Tool Centre production facilities located in the main factory in Manisa, Turkey. The first stage was hand sculpting the two complex, curved, elliptically shaped mould patterns (plugs) from polystyrene block. The artist then directly applied the matrix resin and several layers of Metyx's multiaxial E-glass fabrics, building up a sufficient laminate wall thickness to provide rigidity.
This article is also appears in...