19th February 2020, Ebro, Spain
Montefibre to build new 100-ton carbon fibre line in Spain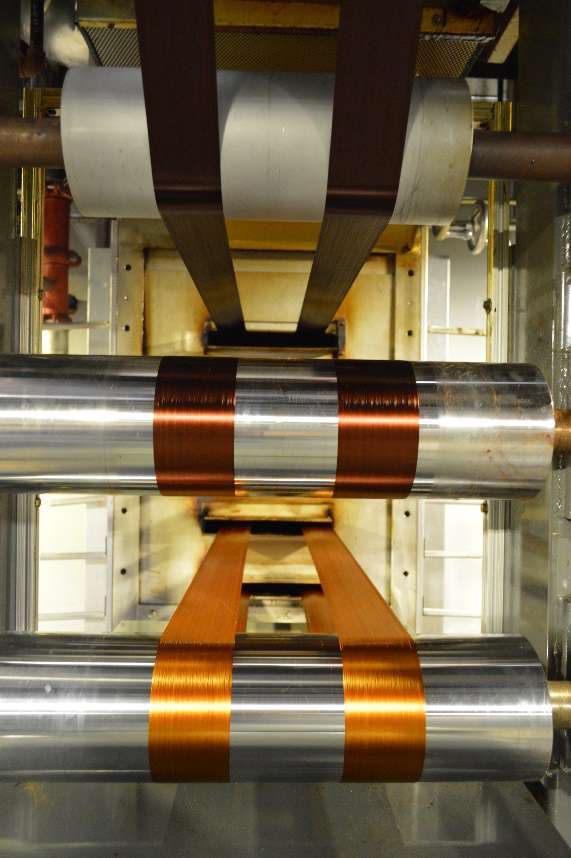 © Montefibre Carbon.
Montefibre Carbon is investing €16.2 million in its plant in Miranda de Ebro, Spain, €11.5 million of which will come from the Spanish Ministry of Industry, to produce polyacrylonitrile (PAN) precursor for conversion to carbon fibre with semi-aerospace quality and to build a flexible carbonization line.
The new PAN precursor fibre will have a tensile strength of 700 ksi and will be marketed as M700. The new carbonization line will be one of the most advanced lines in the industry to serve as a development and demonstration of Montefibre's carbon fibre and will be able to work with fibre from 80K to 480K, up to a capacity of 100 tons per year.
The carbonization line will be operational by the end of 2021 and will serve as a key hub prior to commercial production scale and will generate market-development volumes of carbon fibre, as part of a project to transform part of Miranda facilities into a collaborative research centre.
Montefibre's carbonization line will be the first owned by a Spanish company and the second to be installed in Spain – the first being the line built by Hexel in Illescas in 2008). The company will also become the third leading European producer of carbon fibre after SGL in Germany and Solvay in Belgium)#.
"The support of the Spanish Public Administration is essential to achieve the success of a project of the magnitude of Montefibre Carbon, which will be key to the industrial competitiveness of Spain, Castilla y León and Miranda de Ebro," said Alfonso Cirera Santasusana, CEO and President of Montefibre.
Proprietary technology
The company is currently adapting four of its seven spinning lines to bring to market some 17,000 metric tons per year of its large-tow PAN precursor for conversion to carbon fibre. The first precursor to reach the market is an 80K tow in two industrial qualities, M500 (with a tensile strength of 500 ksi) and M600 (with a tensile strength of 600 ksi), which will be available this year. The M700 aerospace-grade 80K precursor will follow.
The experience of more than 40 years as world-leader in the development of textile acrylic fibre and speciality acrylic fibres has allowed Montefibre Carbon to develop a proprietary technology for the production of polyacrylonitrile (PAN) carbon fiber precursors.
Montefibre also has the support of the Spanish technology centre Leitat and has cooperative research and development agreement with the U.S. Department of Energy's Oak Ridge National Laboratory in the United States. Additionally, the company is a member of the Institute for Advanced Composites Manufacturing Innovation, the US-based national advanced composites consortium with over 150 members.
The Miranda de Ebro plant employs currently 112 people who have been producing samples and industrial tests of precursor fibres that have been tested in carbon fibre development centres around the world.
This article is also appears in...