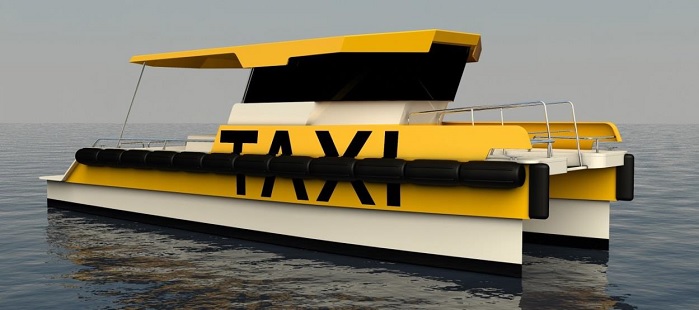 The Airex T92, a thermoplastic structural rigid foam core material with closed cells from 3A Composites, has been selected for the construction of the Agena Marin Taxi Catamaran. The catamaran's main dimensions are: 9,70 m length, beam of 3,5 m, weight including engines 2,230 kg, payload 1,800 kg, and recommended outboard engines are from 25 to 100hp.
"Airex T92 – the easy to process structural PET foam – was chosen due to its excellent compression strength, superior shear modulus, and outstanding fatigue resistance properties. Extra value for choosing Airex T92 was the PET core eco-friendliness, which fitted perfectly with our Taxi Catamaran sustainable concept," commented Mladen Peharda, owner and head of R&D, Agena Marin.
This article is also appears in...