Composites
Sustainable bio-composites from Retrac
Range takes a three layered approach with bio-content fibres and resins and energy efficient manufacturing.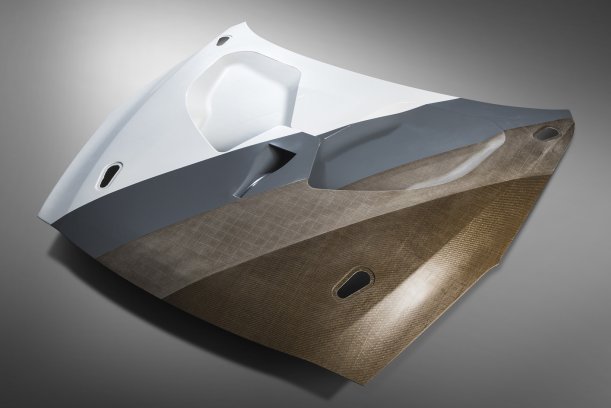 27th October 2021
Innovation in Textiles
| United Kingdom
Retrac Group, a composites and metallics manufacturing specialist in the Formula One, automotive and aerospace sectors, will be launching its sustainable bio-composite range at this year's Advanced Engineering Show at NEC Birmingham in the UK from November 3-4.
The new Retrac Future range features five sustainable or recycled composite material options and has been developed to offer customers access to enhanced sustainability with high performance. The product of an extensive R&D programme by the group's Composites division, the range showcases an array of recycled carbon fibre and natural-fibre products suitable for multiple applications across lightweight structures.
The environmental credentials of these composite materials are enhanced further by bio-content resin systems alongside an energy-efficient production process featuring bespoke compression moulding techniques.
"The world is on the cusp of a light-weighting revolution, and Retrac Group is positioning itself at the forefront of knowledge and techniques to maximise successful applications of natural fibres and recycled composites," says Retrac Group CEO Dan Walmsley. "The menu of material options in the range serves to demonstrate to customers the breadth of what is possible with our various processes using sustainable and recycled materials. We always offer our customers bespoke solutions to specific requirements, but we have invested in R&D to develop manufacturing capability using numerous interesting materials that give our customers a great platform to specify their requirements in sustainable composites."
Alliances
Retrac has recently forged alliances with leading flax natural fibre specialist Bcomp, and Composites Evolution, the UK-based prepreg manufacturer and supplier which earlier this year launched the Evopreg ampliTex prepreg range, which combines high-performance Evopreg epoxy resin systems with Bcomp's award-winning ampliTex range of flax reinforcements.
Using Evopreg ampliTex alongside Bcomp's powerRibs reinforcement system, Retrac has produced a demonstrator bonnet panel for a race-bred supercar which will be the centrepiece of its display at the NEC.
This material combination forms one of the five examples put forward in the Retrac Future range to demonstrate the possibilities for sustainable composites. Alongside this is a flax material utilised with a resin system which features a high level of sustainably sourced ingredients, while another option is a recycled carbon fibre material.
Additionally, two thermoplastic materials have been developed from woven carbon and woven glass respectively, which can both be manufactured in the company's compression moulding press system, which is a pillar of the Retrac Future offering.
A 60-tonne electric servo press has been used for product development and is a bespoke construction. The servo-driven design allows precise control of platen position and load at every part of the pressing cycle – critical for repeatable, high-quality manufacturing of composite parts. The press system not only allows for the high-volume production of composite components, it can also be used more energy-efficiently than a traditional autoclave.
"Over the past 18 months we have developed a deep understanding of the processing requirements and properties of bio-composites combined with the complementary role of bio-resins and a variety of manufacturing processes," said Alan Purves, head of R&D at Retrac Composites.
As part of its commitment to being an integral part of the future transportation supply chain, Retrac Group has also signed up to the UK Government's SME Climate Commitment to halve its greenhouse gas emissions by 2030 and achieve net zero emissions by 2040.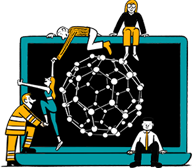 Business intelligence for the fibre, textiles and apparel industries: technologies, innovations, markets, investments, trade policy, sourcing, strategy...
Find out more