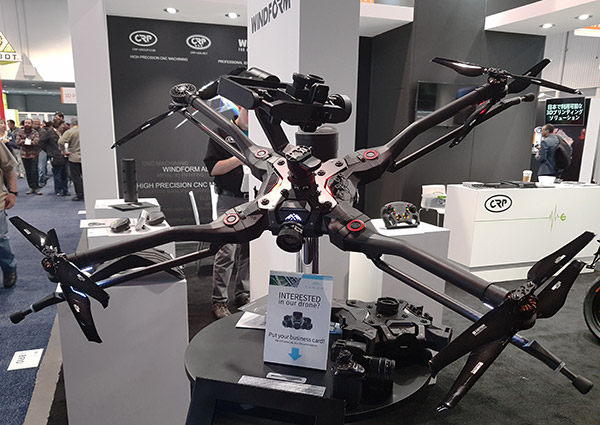 Windform 3D Printing materials by CRP Technology, which were originally developed for the motorsports industry, are now finding a diverse range of uses outside the race track, for example, in the unmanned aerial vehicle (UAV) field. The company joined forces with Hexadrone to manufacture an unmanned aerial system, commonly known as a drone, using Laser Sintering technology and Windform family of high performance composite materials.
The aim of the project is the construction of Hexadrone's first fully modular and easy-to-use drone for industrial and multi-purpose tasks, made for extreme weather conditions thanks to rugged, waterproof design.
This article is also appears in...