28th February 2018, North Huntingdon, PA
3D printed parts from SGL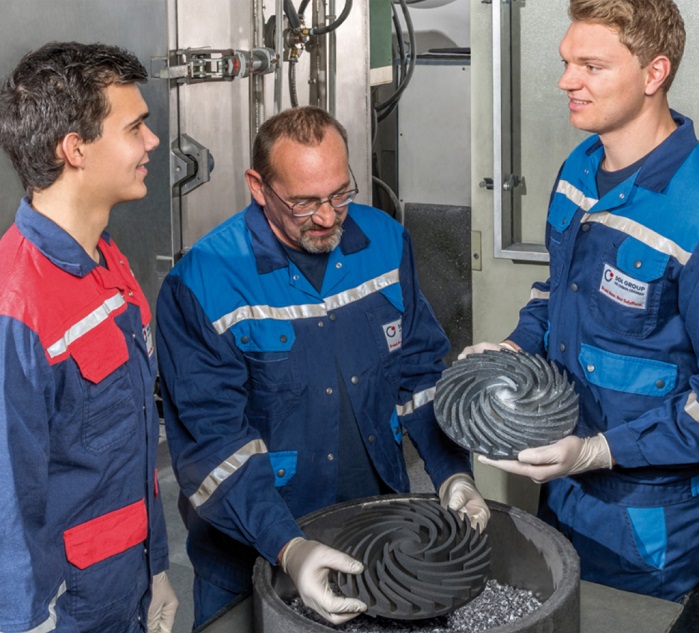 Carboprint is the new brand name for SGL carbon and graphite components created using the 3D binder jet printing technology of ExOne, based in North Huntingdon, Philadelphia.
Due to the basic properties of carbon, such as its high chemical stability and good electrical and thermal conductivity, first trial components are being developed for testing in applications in the areas of chemical apparatus construction and environmental technology. Specific examples include heat exchangers and components for distillation columns, as well as pump components made of siliconized 3D-printed carbon.
This article is also appears in...