28th December 2018, Zurich
Custom-made artificial mother-of-pearl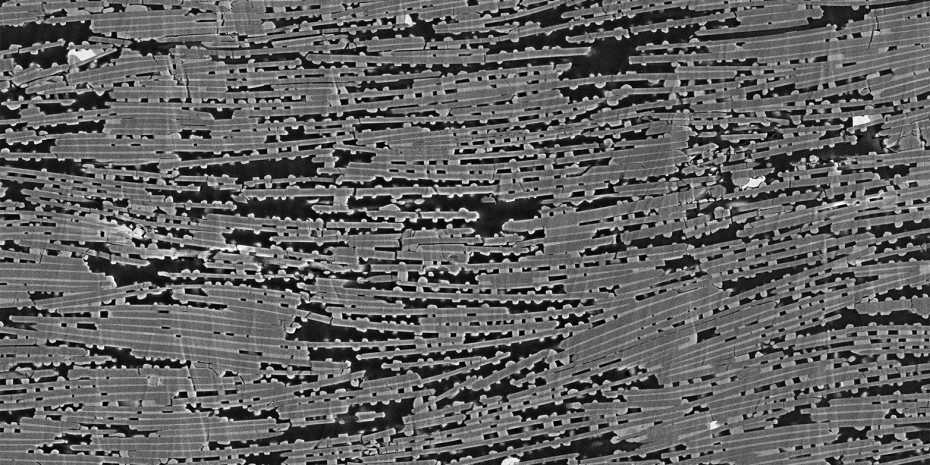 Natural mother-of-pearl, such as mussels, is one of the hardest, most stable and stiff natural materials. The structure of mother-of-pearl is exquisite under the electron microscope; it looks like a miniature brick wall, the joints of which are filled with mortar. The bricks are composed of tiny Calcium carbonate plates stacked on top of each other and interconnected with mineral bridges and filled with a mortar composed of an organic substance.
ETH researchers from the Group for Complex Materials led by André R. Studart have been investigating and imitating this structure. The materials scientists use a special process developed by them to produce such mother-of-pearl-like materials.
This article is also appears in...