Composites
Dornier Composite Systems presents its technology for production of textile reinforced preforms
The company's ToTaP tape production plant, a tape weaving machine, and a 3D Jacquard weaving machine are available for trials.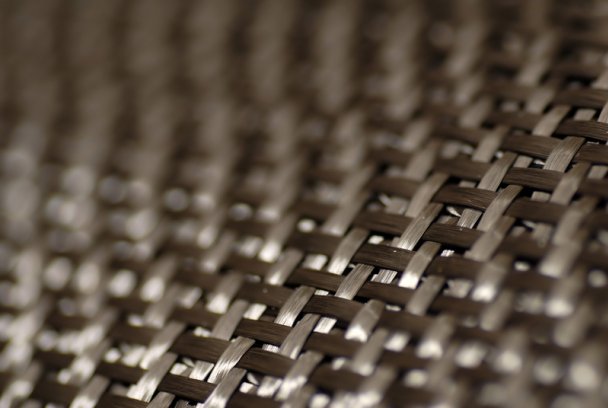 5th April 2016
Innovation in Textiles
| Lindau
In the Dornier CS Technology Center, a ToTaP tape production plant, a tape weaving machine, as well as a 3D Jacquard weaving machine, are available for trials.
Textile lightweight constructions
Textile light-weight construction topics gain relevance in many sectors of industry. Legal regulations and energy costs are boosters in traffic engineering, the company reports. The performance of wind power plants is enhanced by light-weight constructions and in mechanical engineering the weight of components can be reduced. Furthermore, textile lightweight constructions are said to contribute considerably to fulfil ecological goals, especially concerning CO2 reduction.
The use of fibre-reinforced plastics (FRP) on the basis of carbon and glass fibre offers an interesting profile of properties, according to the manufacturer. This comprises lower weight than metallic materials with even better mechanical characteristics.
Unique combination
The aim of Dornier Composite Systems is to supply machines and plants for the flexible and economical production of high-quality semi-finished composite products.
The result of this cross-departmental cooperation is an innovative product line consisting of three different machine types: A tape production plant, a tape weaving machine, as well as a technology platform for 3D fabrics.
Spread tape production
Base material for the production of composite components are wound fibres (rovings). The use of cost-efficient heavy tows (rovings with a high amount of filaments) is thereby interesting from an economic point of view. The conflict of objectives between cost-efficient material and good mechanical attributes such as a low area weight, is solved by spreading the rovings. For stabilisation of the spread fibres (tapes), a lateral-fixation is necessary for the following production processes.
In order to fulfill the various requirements, a modular concept for the tape production unit has been chosen. The Dornier Toolbox for Tape Production ToTaP serves as a guideline. The process starts with the controlled pull-off of the rovings from the creel.
Afterwards they are spread to their defined width and the tape is stabilized with a small amount of powder, melt or suspension. Only then, the fibre material is mixed with the plastic matrix adjusting the fibre volume content. The process is suitable for the production of tapes for thermoplastic fibre composite material, as well as intermediate products of thermoset FRP.
Dornier tape weaving machine
A tape weaving machine has been especially designed for the production of high-quality tape fabrics. This mono rapier machine processes weft tapes with a width of up to 25 mm. A unique "zero twist feeder" is used for the necessary twist-free weft insertion, which works according to the yo-yo principle to ensure a continuous production.
Complex kinematics are said to provide a safe and precise weft tape presentation. As a classic reed beat-up cannot be used with sensitive weft tapes, a new, patented fabric creation system has been developed, where the fabric is moved backwards in direction of the reed. A clip-down holder temple, moving synchronously with the fabric, positions the last inserted weft tape.
New dimension
Fibre-reinforced plastics usually have a layer type structure. For components exposed to high impact loads, there is a risk of delamination in case of damage. By intentionally inserting fibres vertically to the layers, the composite structure can be reinforced and delamination is prevented effectively.
The 3D weaving technology enables the production of such reinforced, multiple layer semi-finished products, the company reports. Using the most modern Jacquard technology, high reproducibility and documentability of production is said to be ensured.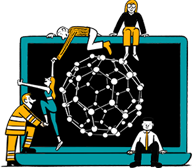 Business intelligence for the fibre, textiles and apparel industries: technologies, innovations, markets, investments, trade policy, sourcing, strategy...
Find out more