15th September 2017, Saerbeck
Pavilion roof built using Saertex Leo materials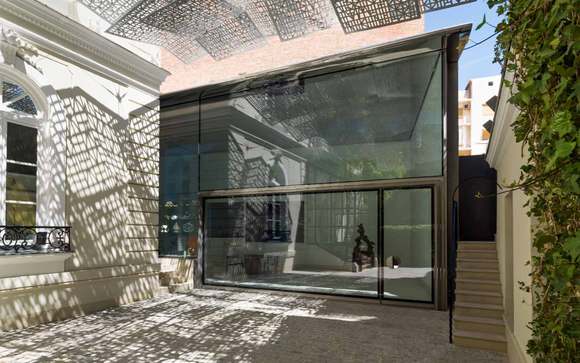 The world-famous group of architects Foster + Partners, headed by Lord Norman Foster, has rebuilt the headquarters of its Norman Foster Foundation in Madrid. The roof of the newly constructed Pavilion of Inspirations was built using Saertex Leo materials, which are designed to offer increased protection against fire.
The new building breaks up the asymmetric geometry of the external area by shaping the roof like the wing of an airplane. The roof is carried on a concealed steel structure which protrudes over a structural glass façade with no apparent support, giving the impression that the roof is hovering.
This article is also appears in...