4th January 2019, Reutlingen/Bilbao/New York, NY
Stoll architectural collaboration on show at Guggenheim Bilbao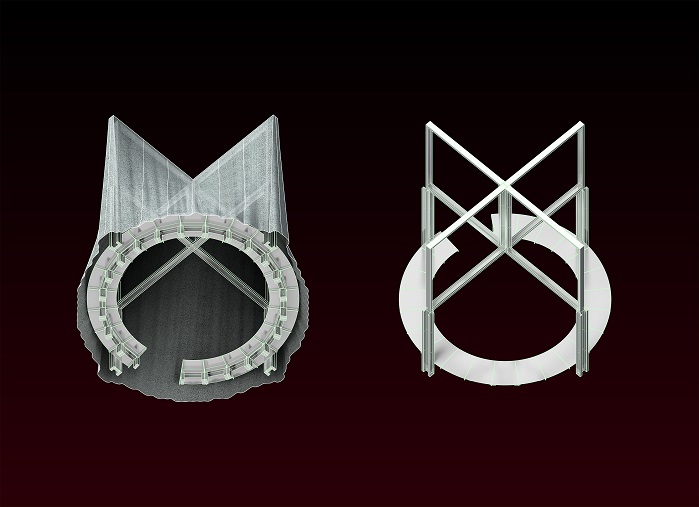 Leading flat knitting machine manufacturer Stoll has helped create and manufacture the textile element of A Tent Without A Signal, a digitally knitted tapestry with technical functionality, as part of an exclusive collaboration with the Guggenheim Museum Bilbao and NYC based MOS Architects, for its exhibition Architecture Effects, which runs from 5 December 2018 to 28 April 2019.
The Guggenheim Museum Bilbao's co-curators, Troy Conrad Therrien and Manuel Cirauqui, expressed that the exhibition's purpose is to exemplify "the connections between art and architecture at the height of unique 21st century conditions", by highlighting the impact technology has on a time of major digital transformations, social media, artificial intelligence, and climate change.
This article is also appears in...