When you turn 90 and getting your second (or third or fourth) wind, what do you do? If you are Cooley, Inc., a global leader in coated fabrics, you throw a party. Not one but two parties – one in Rhode Island, USA, their headquarters since 1926, and another in South Carolina, USA, site of their newest plant. Workers families and the community were able to tour plants, to see what this company is all about, to meet and greet top executives of the company, have a feast, and fun and games for the families.
Cooley began in what was then part of the "textile capital of the world", the northeastern part of the USA, in the 19th and early 20th century. Most of the USA textile industry went south – to the American South, before the 40's and after WWII. The South, too, has since lost that designation, and much of its market share to off-shore operations, mainly Asia.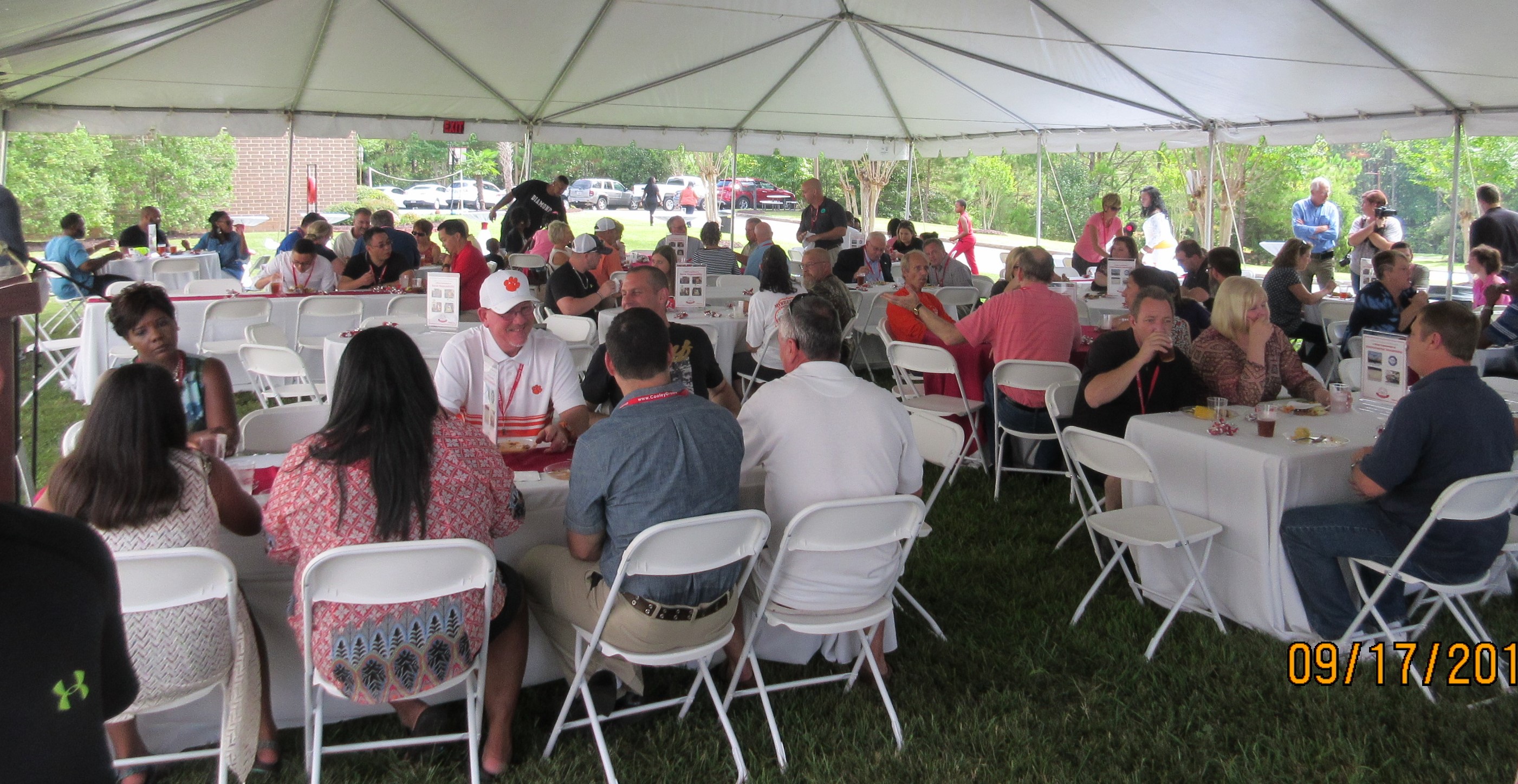 How is it a number of companies, located in such vulnerable area, survived the Great Depression of the 30's, war-time, mini-depressions, recessions, onslaught of lower prices, and emerged industry leaders? Most did not.
One such answer: visionary management, leaders who guided their companies into the future, always out front, competing on innovation and performance, providing the customer better solutions for problems.
Cooley is a private company with heavy family involvement. For most of its years, the Seiner family has run the operation. Its patriarch is P. R. (Bob) Seiner, Jr., now retired, fit that bill and ensured that Cooley would continue to stay out front of the pack. There is still family involvement, Steve Seiner, vice president in charge of new product development, but the company is largely run with a leadership team, led by CEO/President Dan Dwight, and a few already there and executives brought in after Dwight came in 2011, people experienced in business rather than textiles or coating.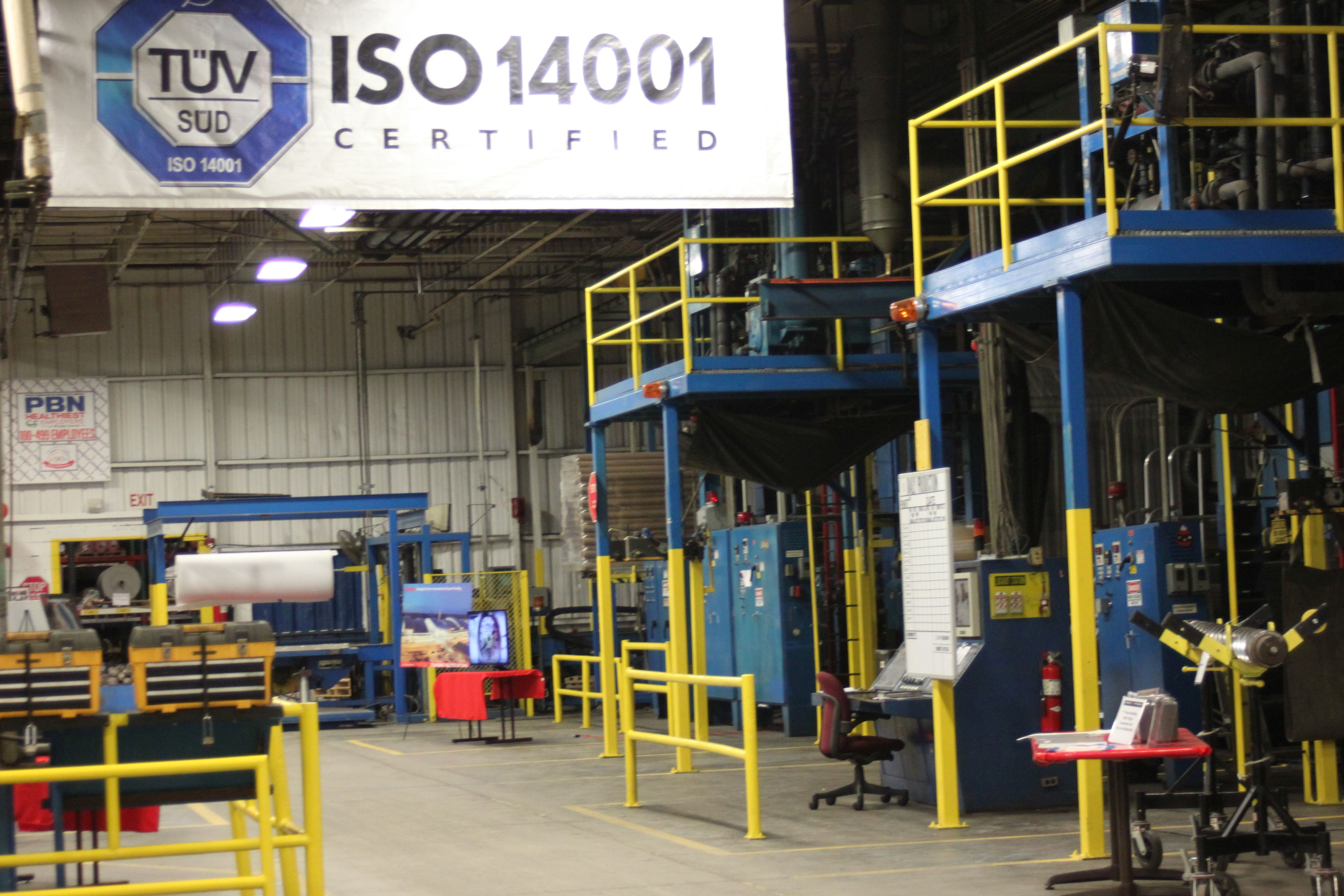 Focus is on performance and solutions rather than lowest price. Working closely with collaboration partners, Cooley has many (see website), solving problems with chemistry and product is an important part of their success, proving to partners working together to mutually solving problems trumps a lower price and pays off in the long run. It is less "find a need and fill it", but rather "find problems that match our expertise and solutions".
Cooley is a leader in sustainable chemistry with attention to recyclability and environmental concerns. Dwight says, though, no company can long support such factors unless they make money. Since arriving at Cooley, Dwight's leadership team have developed ways of doing this while increasing revenue and profitability. In some cases, new markets have been created and others have been improved.
Cooley's state-of-the-art R&D Innovation Center is crucial to their success, along with three manufacturing facilities (in the USA) that are ISO:9001 and 14001 certified, modern equipment, and a stable, innovative and productive work force, Cooley has thrived in constantly remaining at the forefront of the industry. You won't find "we have always done it that way" attitudes, but rather "how can it be done better". In some cases, Cooley even provides tools on the work floor for production personnel to innovate new ways of doing things.
Many Cooley markets and products have been first in their field, including being the first thermoplastic roofing manufacturer in North America (1977), the first company to introduce DuPont Kevlar-reinforced TPU for oil booms (1983), the first company to develop PVC billboard substrates for the outdoor advertising industry (1993) – a market where they enjoy a 70% market share, and the first company to manufacture their own heavy denier scrim fabric for geomembranes, liners, and oil booms.
A collaboration with a partner resulted into a proprietary print media used to wrap London's 2012 Olympic Stadium – "part of an initiative to create the most sustainable Olympic Games in history. " And that fabric, like their billboard fabric, is taken back for recycling by Cooley after its usefulness is over. They were also among the first coating companies to weave and to knit their own fabric, and produce extrusion laminated fabric over 5 meters in width (wide is a growing trend). They are a major factor in fabrics for the graphics area where ink-jet printing has become so prominent.
Cooley's approach to innovation is shown in fabric for billboards – roadside or other advertising venues. With a high market share of the PVC coated polyester fabric, they have not sat on their laurels, moving in stages with lower weight materials, from 14 oz to 12, 9, and 7 ounce fabric, with a new one coming along, based on olefin chemistry, that will be 4.5 ounce/sq yd. The lighter weights saves on shipping and helps the installer to be more productive when working on scaffolding well above the ground. Another innovation is a TPO based unreinforced roofing material for RV (recreation vehicles) tops.
Cooley may be 90, but they are a global leader in most markets in which they participate. Showing that companies can compete with Asia and other parts of the low-cost world.