26th January 2018, Wichita, KS
Cordura shows ISPO Textrends fabrics in new collections
Invista brand Cordura, Cordura will be honoured at the ISPO Textrends at the weekend's ISPO Munich with 48 awards for innovative durable fabrics, including nine Top 10 Winners.
The awards span seven textile categories, including Cordura's first-ever recognition in the Eco Era category. The winning fabrics will be on display at the Cordura brand booth as part of its launch of five themed collections, capturing the state of the textile marketplace and shifts in consumer values.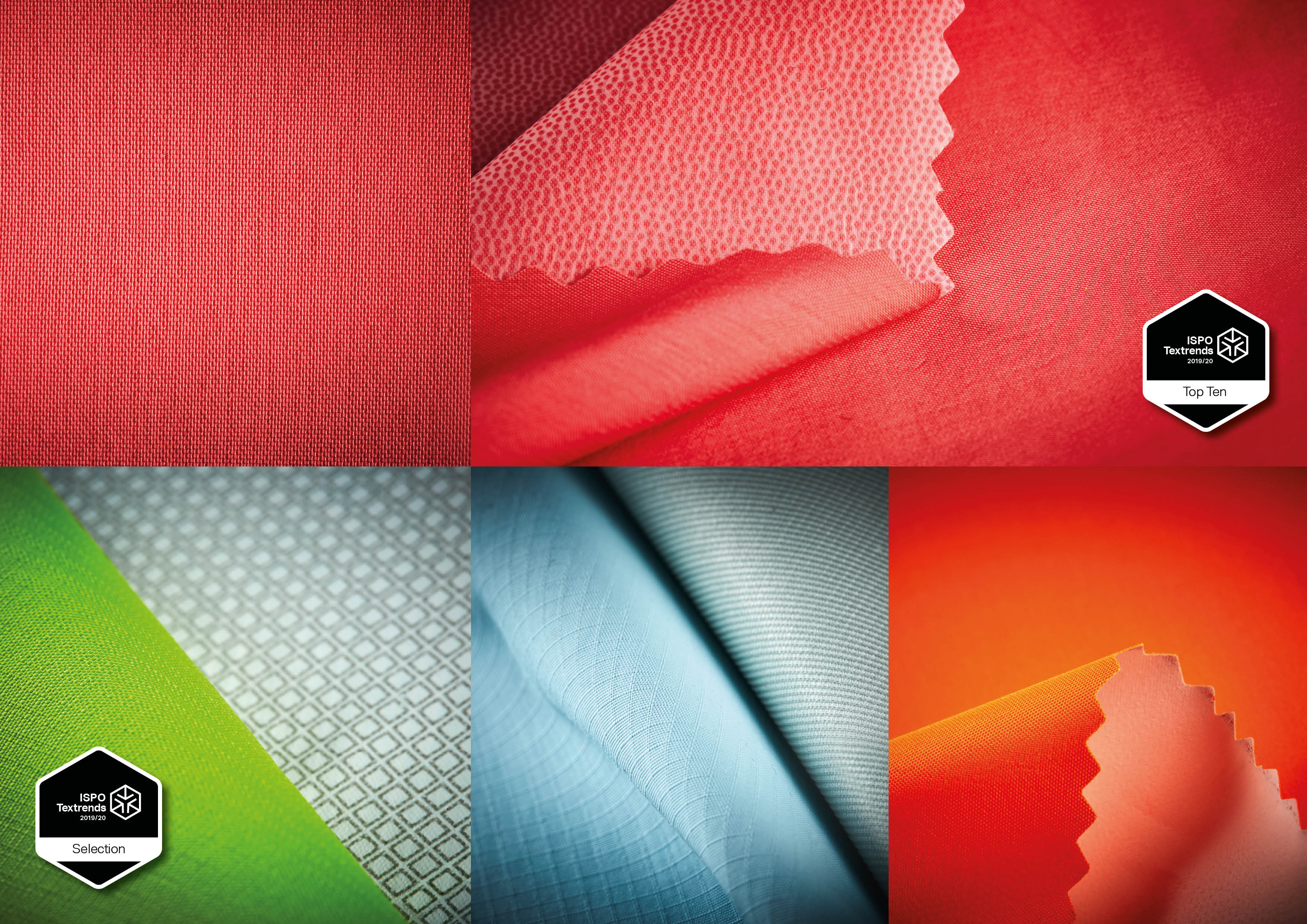 "We are thrilled to have once again received such substantial recognition from our peers at ISPO Textrends, and excited to have earned an award in the new Eco Era category too," said Cindy McNaull, global Cordura brand and marketing director. "We are dedicated to collaborating with our authorized mill partners to push the boundaries of durable fabric innovation, and we're also looking forward to showcasing our new performance fabric mood boards at ISPO Munich."
Cordura fabrics were awarded for a wide range of technical properties across the Eco Era, Base Layer, Second Layer, Outer Layer, Street Sports, Soft Equipment and Membranes categories. At booth C3-313, Cordura will use these and many more of its award-winning fabrics to bring five distinct stories to life:
Natural Empowerment
Built for adventure and harnessing the power of nature, these Cordura fabrics blend cotton, linen or wool with nylon for enhanced durability. For those who are working or exploring, active lifestyle apparel made with these Cordura fabrics is a long-lasting and durable connection to the outdoors sourced from our own environment.
Notable ISPO TEXTRENDS award-winning fabrics showcasing the Natural Empowerment theme include:
Cordura Combat Wool fabrics from Italian, Japanese and Taiwan authorized mills in the Outer Layer and Second Layer categories
Cordura NYCO blend fabrics made with cotton and linen fibres in the Outer Layer and Street Sports categories
A Cordura Combat Wool camouflage pattern nylon/wool blend fabric from Toyoshima, Japan selected as a Top 10 winner in the Street Sports category
Sustainable Innovation
Designed to help create a durable and responsive commitment to an eco-efficient future, these are Cordura fabrics that can help to make a positive impact on long-term resources. With a focus on today's evolving values and growing environmental consciousness, it's about having less and doing more, making every purchase and every action count, because Sustainability Begins with Products that Last, Invista says.
Notable ISPO TEXTRENDS award-winning fabrics showcasing the Sustainable Innovation theme include:
Cordura HP fabric made with 100%% recycled polyester, made by Huamao, China and recognized in the Eco Era category
Cordura SDN fabric made with solution dyed nylon technology made by Kusumgar, India selected as a Top 10 winner in the Soft Equipment category.
Solution dyed nylon technology produces pre-coloured yarns. It offers mills a way to help reduce water and energy consumption in their manufacturing process.
Extreme Resistance Denims
"When you're testing your limits with high impact challenges, Cordura Extreme Denims support your performance when it counts," Invista explains. "These robust adventure fabrics are just as tough as you are, always prepared for off-road, rugged conditions that demand excellent technical performance. Engineered to resist abrasions, scuffs and tears, Cordura Extreme Denim helps boost reliable function at the most critical moments, inspiring you to never give up."
Notable ISPO Textrends award-winning Extreme Resistance Denims include:
Cordura Denim with Schoeller Ceraspace technology from Artistic Milliners selected as a Top 10 winner in the Soft Equipment category
A wide range of durable Cordura Denims with stretch functionality from Artistic Milliners and Kipas recognized in the Street Sports category
Light Yet Strong
"Pared down, lightweight essentials for using only what you need, wherever you are. Efficient and adaptive, these optimised strength-to-weight ratio Cordura fabrics offer the freedom to roam and the tools to lead every expedition. Above all, modern explorers value flexibility without limitations and these Cordura fabrics offer the perfect go-to durable, versatile solution," is how the company describes this collection.
Notable ISPO Textrends award-winning fabrics showcasing the Light Yet Strong theme include:
Five Cordura fabrics from authorized mill Huamao, China in the Soft Equipment category, including a durable woven dobby featuring reflective yarn selected as a Top 10 winner
Laminated Cordura Naturalle fabric from Yoonia, Korea selected as a Top 10 winner in the Membranes category
Active Soft Strength
Softened strength materials provide a seamless embrace for the lasting balance today's active consumers crave, Invista says. "These Cordura fabrics centre on the restorative power of movement to fuel mind, body and soul and offer durable solutions that fold into a life of ease and comfort."
Notable ISPO Textrends award-winning Cordura fabrics showcasing the Active Soft Strength theme include:
Two, lightweight stretch Cordura Naturalle knits made by Yoonia, Korea selected as Top 10 winners in the Base Layer category
Durable stretch Cordura Naturalle fleece fabrics with from Yoonia, Korea recognized in the Second Layer category
To learn more about ISPO Textrends award-winning Cordura fabrics and the new theme inspired collections, visit booth C3-313 at ISPO Munich on January 28-31, 2018.
This article is also appears in...