Nonwovens/​Converting
Dedicated mask business at HeiQ
Filter media are validated at HeiQ Medica in Spain.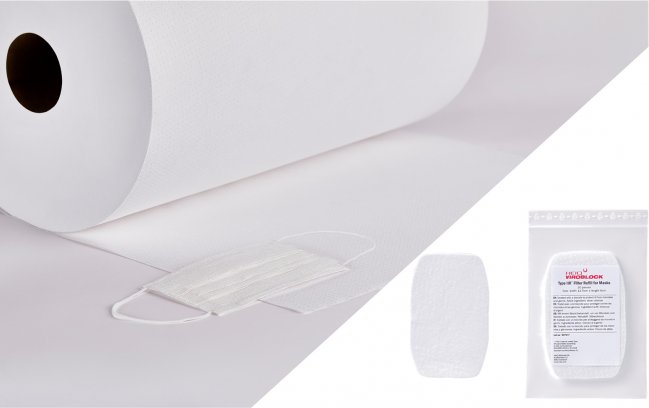 14th April 2021
Innovation in Textiles
| Zurich, Switzerland
HeiQ, headquartyered in Zurich, Switzerland, has established a new advanced filtration media business unit with the initial launch of a filter media with enhanced Viroblock antiviral and antibacterial surfaces.
Tested to meet surgical mask UNE-EN 14683:2019 Type IIR parameters, the material will be offered in rolls that fit surgical mask manufacturing machines, in wider rolls ready to be cut into any shape and dimension, and as pre-cut pieces in standard or customised sizes.
In most parts of Southeast Asia, doctors and healthcare workers wear a mask all the time. The current pandemic will have the same impact on us
Interested mask manufacturers can become part of HeiQ's franchisee program and receive support on technical manufacturing know-how and authorisation to market medical devices under the HeiQ Viroblock trademark, as well as marketing support.
At the R&D centre of HeiQ Medica in Spain, where all of HeiQ's filter media are validated prior to being marketed, the production parameters and protocol for surgical masks with this material have been carefully documented and are ready to be shared with any franchisees.
The base material is composed of three bonded layers of spunbond and meltdown nonwovens (SMS).
While most nonwoven filtration media used in surgical masks achieves filtration based on electrostatic charge filtration, HeiQ's technology is based on novel mechanical filtration and allows a constant and durable protection efficiency against pathogens in both directions of the air flow, delivering higher than 98% bacterial filtration efficiency, even after repeated washes.
As a consequence, the same medical filtration material can be used for the filter layer in a fully washable mask or as replaceable filter of a community mask designed with a filter pocket to enhance protection and meet new filtration standards in Europe.
With this material, it is possible to manufacture UNE-EN 14683:2019 compliant masks which are 100% made in Europe.
HeiQ Viroblock NPJ03 is among the first textile technologies in the world to be proven effective against SARS-CoV-2 and has already been applied to over a billion face masks by more than 150 brands worldwide. It combines two mechanisms of attack resulting in an over 99.99% destruction of various kinds of viruses and bacteria, according to tests performed according to ISO 18184 and ISO 20743 standards. HeiQ Viroblock NPJ03 is made with 100% cosmetic-grade materials.
"Since the start of the pandemic, the mask market has quickly commoditised," said HeiQ's co-founder and CEO Carlo Centonze. "We may not need more masks, but we definitely need better masks, upgraded with better performance. We want to help EU-based mask manufacturers innovate and create masks that are resistant to microorganisms, such as viruses and bacteria, so that healthcare workers can have safer, more comfortable and more durable masks. HeiQ will bring to market several innovations for masks and will work with manufacturers of masks as franchisees of HeiQ's validated and regionally promoted innovations."
Urs Toedtli, former division president at Sefar, a world leading Swiss filtration and membrane solutions manufacturer, has been appointed business leader of the new HeiQ advanced filtration media business.
"The demand for protection will never recede back to a pre-pandemic level," he said. "We can look at how the SARS epidemic in 2003 changed people's mask-wearing habits. In most parts of Southeast Asia, doctors and healthcare workers wear a mask all the time. The current pandemic will have the same impact on us."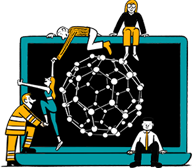 Business intelligence for the fibre, textiles and apparel industries: technologies, innovations, markets, investments, trade policy, sourcing, strategy...
Find out more