Opinion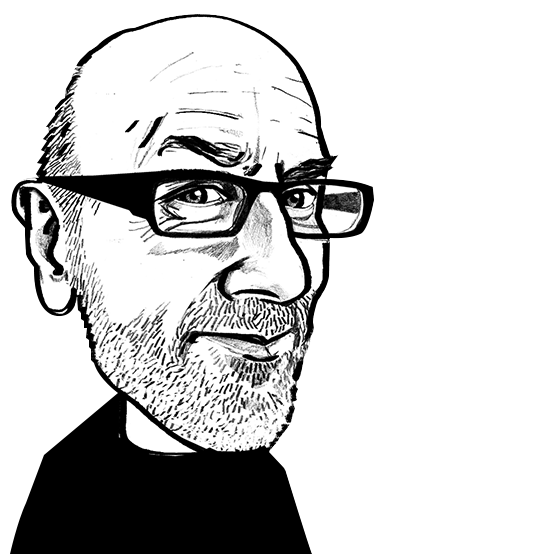 Denim's differentiation dilemma
Adrian Wilson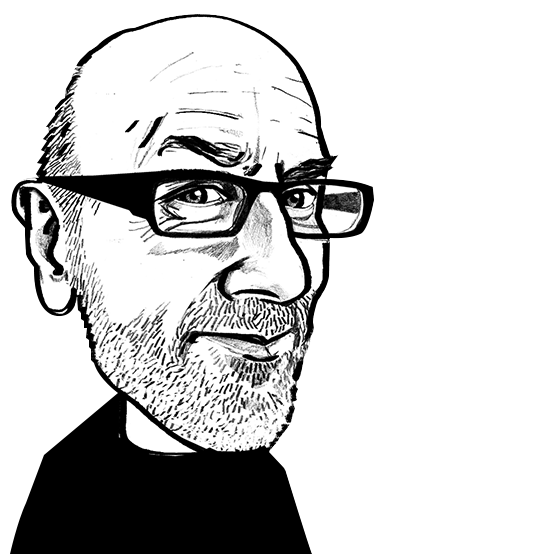 Huge, vertically-integrated capacities for the production of fabrics and garments have been built up on the Indian subcontinent over the past decade.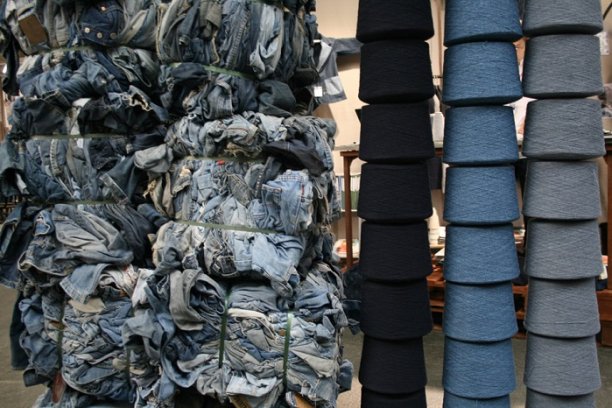 8th May 2017
Adrian Wilson
| UK
Huge, vertically-integrated capacities for the production of fabrics and garments have been built up on the Indian subcontinent over the past decade, and in respect of denim, especially around Pakistan's largest city, Karachi.
Companies based in Karachi include Artistic Milliners, which now has the ability to produce some 66 million metres of fabrics and over 21 million finished garments a year. Denim Clothing Company, which only commenced operations in 2005, has quickly risen to become a trusted supplier to leading brands with a capacity of 18 million garments annually, while Soorty's finished denim fabric capacity alone is 66 million square metres.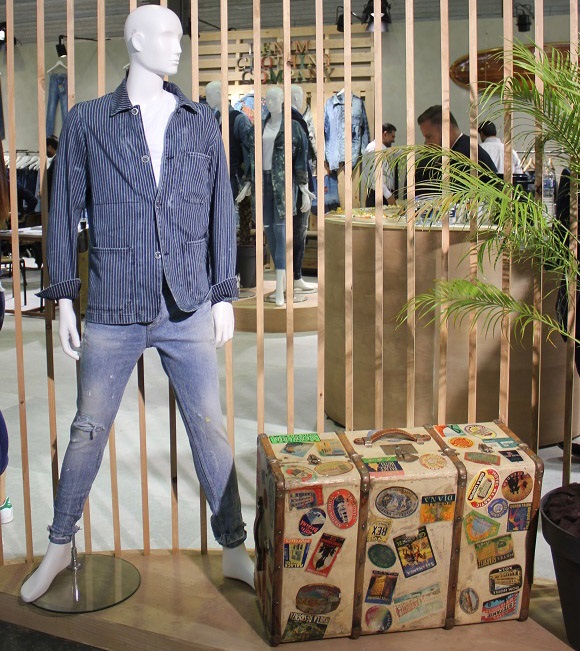 Then there is Artistic Fabric & Garment Industries (AFGI), which in recent years has expanded its capacity to 50 million metres of fabric and 25 million garments per year, Kassim, which makes a further 30 million metres of denim per year, and Denim International, which is currently expanding capacity to around 10 million denim garments annually.
The region around Pakistan's Lahore is just as dense with major denim manufactures, including Azgard-9, Naveena and US Denim, and all of these companies are huge employers. Soorty, for example, employs some 22,000 people across its textile and garment operations.
Exports
The European Union is Pakistan's most important trading partner and textiles and clothing accounted for 82% of its total exports to the EU in 2016.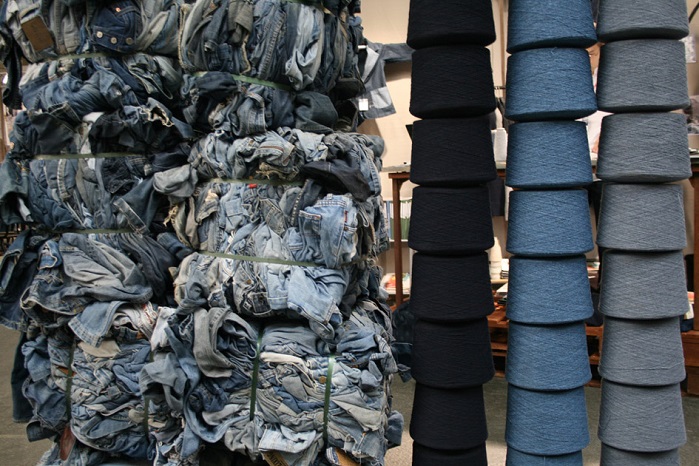 From January 2014, Pakistan has benefited from generous tariff preferences – mostly zero duties – under the EU's GSP+ arrangement, which aims to support the country's sustainable development and good governance. In order to maintain GSP+, Pakistan has to effectively implement 27 core international conventions on human and labour rights, environmental protection and good governance.
This makes exhibitions like Denim Première Vision, which took place in Paris from April 26-27, extremely important to all of the companies mentioned. The problem is how to stand out from the rest.
All work closely with leading European designers and fibre manufacturers and are equipped with the latest equipment and flexibility to ensure that once any new trend emerges, they can jump on it extremely rapidly.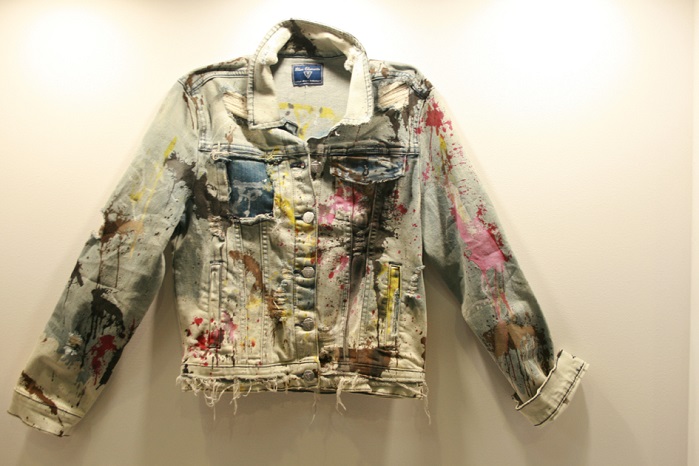 Every conceivable variation of stretch denim, for example, has been incorporated into their ranges, and the same goes for athleisure, vintage and distressed looks. Branding and marketing is extremely sophisticated and sustainable credentials are almost uniform, taking in the use of Better Cotton Initiative cotton and recycled PET, extreme efficiency in water, chemicals and energy usage, and garment finishing with laser and ozone treatments.
Both Artistic Milliners and Denim Clothing Company have in recent years also opened hubs in globally central Dubai, as an additional customer-centric service to the designers of the international brands, equipped with all of the latest technology for working closely and confidentially with them on unique, high-end collections.
Stories
Inevitably, however, it is the company with the most powerful new story which will make the most impression at an event like Denim Première Vision, and at this edition – for me anyway – it was Kassim who took the general theme of heritage meeting new technology that is currently prevalent to new extremes – in both directions.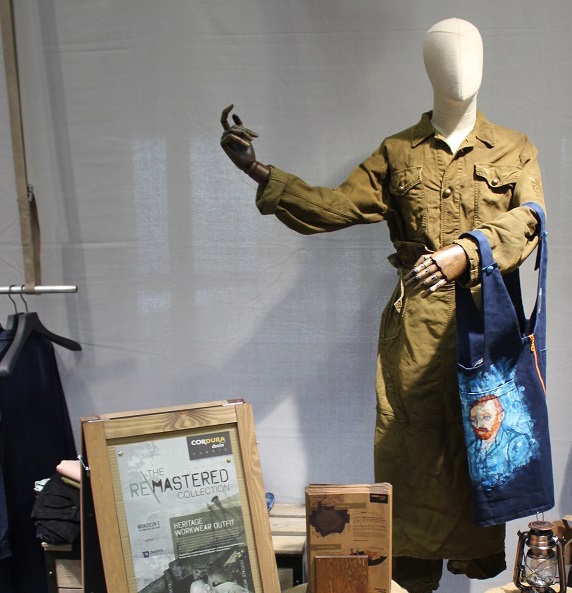 As far as tradition goes, the word 'denim' is generally acknowledged as having derived from Serge de Nîmes, a fabric originally made from wool and silk around the French village of Nîmes as far back as the 16th Century. It was a cotton variant of this fabric structure that Levi Strauss would some time later have tailored into trousers with rivets attached – making history in the process.
Now, in a collaboration with high-end brand Ateliers De Nîmes, Kassim has woven the first denim fabric for over a century in the French village where it all started, for the Made in Nîmes collection.
The weavers of Nîmes back in the 16th Century, however, would have had little inkling of what uses the successors to their fabrics could be put 500 years later. Following the success of athleisure – the tailoring of denim for activewear – Kassim has also teamed up with the young Belgian company Bainisha to introduce the concept of sensor-containing, body-monitoring Smart Jeans.
"The health of a lot of people, especially the elderly, can be improved by accurately capturing motion and analyzing posture and gait on a medical data level – outside of the lab during day-to-day life," explained Bainisha's co-owner Kaat van de Vyver. "We are using our partnership with Kassim jeans as a way of telling our story."
Made in Morocco
Meanwhile, a special exhibition of jeans conceived by legendary designer François Girbaud under the theme 'Cleaning the Planet', and exclusively manufactured in Morocco, underlined the North African country's current ambitions for the growth of its industry.
The Moroccan Investment Development Agency, Invest in Morocco, was a first time exhibitor at Denim Premiere Vision and Hicham Boudraa, its CEO, said that with a population of 34 million people, the country has achieved GDP growth of 4.5% over the past five years and is a very attractive location for overseas investors.
"There are no restrictions on capital investments by non-residents, who can enjoy free repatriation of profits," he said. "Current initiatives underway, as part of Morocco's industrial strategy to create 500,000 new jobs by 2020, include Africa's first high speed train line and we also have the largest ports in Africa on two coastlines. On top of this are 16 airports and a number of specialised industrial zones and there are currently 54 separate free trade agreements in place."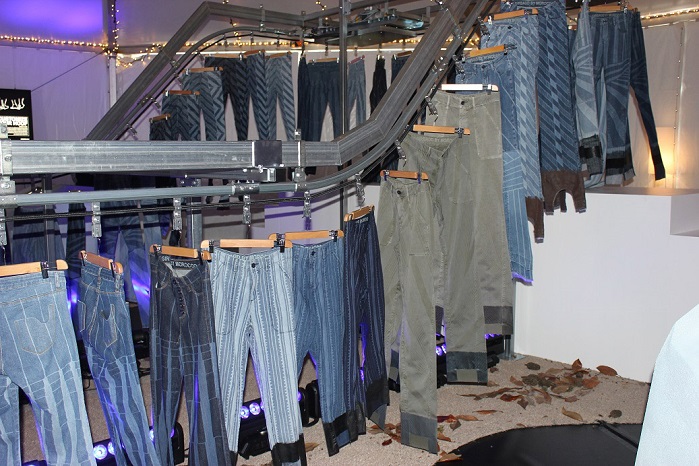 Morocco's textile industry achieved $3 billion in export revenues in 2016. It is comprised of some 1,600 companies employing 175,000 people and its sales represent 15% of GDP. The denim industry alone achieved exports worth $600 million in 2016, which are going mainly to France and Spain.
Through the formation of a specialised Denim Cluster, Morocco now aims to integrate all components of the industry to create a sustainable denim manufacturing infrastructure and an additional $1 billion in sales.
To support this, its government is making generous subsidies to companies investing in sustainable technologies through its Ecosystem Denim programme. The aim is to directly connect environmental standards with expansion into international markets.
Tavex, headquartered in Madrid, Spain, already has a major denim manufacturing operation in Morocco and has now equipped it with photovoltaic and solar energy generating systems, as well as an extensive wastewater treatment system, as a result of the programme.
Morocco may be located just nine miles from Europe, but differentiation is still going to be the key to good growth, and in denim, that's an extremely tough call.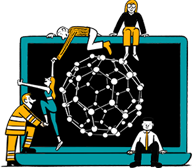 Business intelligence for the fibre, textiles and apparel industries: technologies, innovations, markets, investments, trade policy, sourcing, strategy...
Find out more