14th August 2015, Fort Worth, TX/Spartanburg, SC
Dickies and Milliken introduce new work shirt with improved performance
Williamson-Dickie, the leading provider of performance workwear, and Milliken & Company, an innovation company with custom-engineered textile capabilities, have collaborated under Williamson-Dickie's flagship Dickies brand to produce an improved performance work shirt for today's modern worker.
The new work shirt employs Milliken's innovative textile technology to deliver enhanced lightweight, moisture-wicking and soil-release properties with the addition of stretch.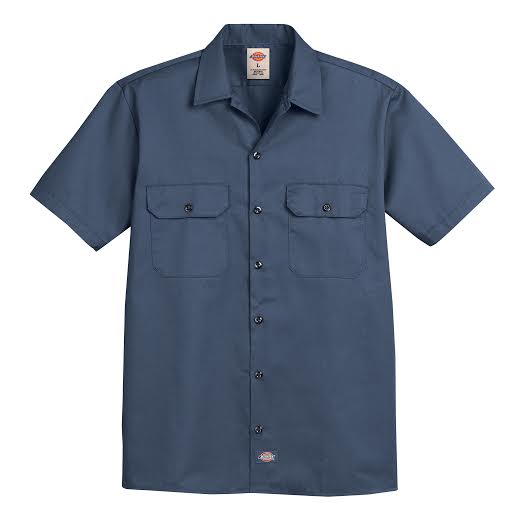 Most importantly, the groundbreaking fabric technology is said to deliver an 80% increase in breathability. The next generation work shirt is designed to provide unprecedented comfort and mobility while maintaining the durability of a classic Dickies work shirt.
Long-term partnership
The improvements that characterise the new product were the result of a long-term project and partnership between Dickies and Milliken & Company, which have collaborated for more than 17 years to provide work apparel to consumers.
"Dickies' process of product innovation has us continually attuned to the market, where consumer insights are a driving force behind all product development," said Brian Sheedy, Vice President of Merchandising and Design, Williamson-Dickie.
"Our ongoing collaboration with Milliken to drive continuous innovation allows us to employ the latest fabric technologies across multiple segments of our business to enhance features and benefits, furthering consumer satisfaction, both on and off the job."
Improvements in workwear fabrics
Eric Mossbrook, Milliken & Company Market Director for Workwear Fabrics, noted the importance of the nearly two-decade relationship: "Our valued partnership with Dickies has produced customer-centric improvements in workwear fabrics for a variety of end use uniforms. We find the resulting products continue to exceed the quality, comfort and performance demands of our customers."
The new Dickies work shirt is available in long and short sleeve, and in black, dark navy, charcoal and desert sand colours. The shirt is available for purchase now on the Dickies website, Amazon.com, Sears and other workwear retailers nationwide.
This article is also appears in...