When digital inkjet printing first emerged in the 1990s, it was a welcome innovation for printing flags, banners, and POS textiles, made primarily of polyester. Using disperse inks for direct printing or water-based inks for sublimation, the technology was the answer for quick-turn, small runs or single pieces needed in the display business.
It didn't take long for textile designers and print studios, already using digital software for their design work, to realize the benefits of printing samples and small runs using digital inkjet printers. The development of acid, reactive, and pigment inks allowed them to print on a full range of fabrics, skipping the time-consuming, labour-intensive, expensive process of engraving screens.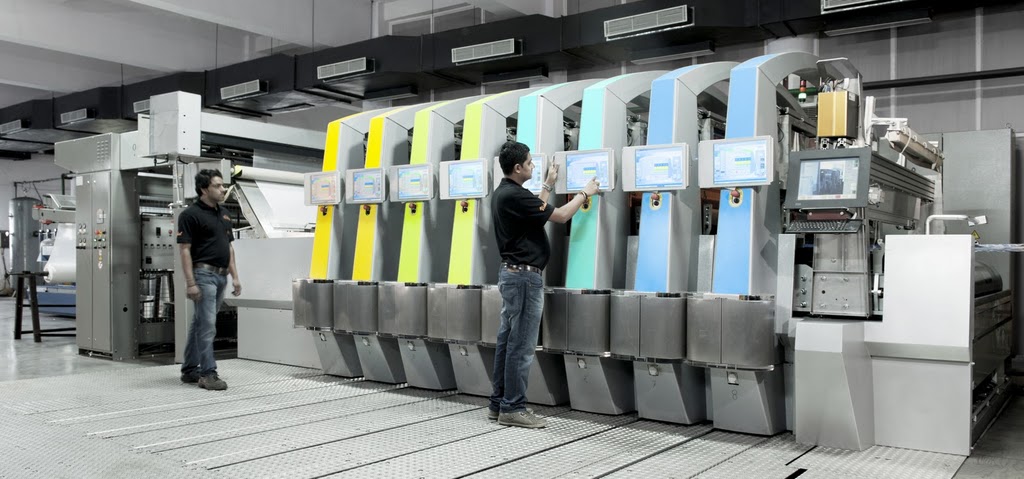 While speed and colour matching were issues, ongoing improvements in machines, software, print heads and inks have resulted in impressive growth for digital inkjet printing. In 2010 the reel-to-reel digital textile market grew by 13%, with a printed output value of $1.3 billion US; while the direct-to-garment market saw 32% growth, with printed output valued at $2.45 billion US.
But as accuracy, colour-matching, and the quality of printing inks improve, the speed and hence the cost of digital inkjet printing for longer production runs has continued to impede its success for industrial use, where it lags behind rotary screen printing.
High speed developments
At ITMA in September 2011, the array of inkjet printing developments generated strong interest amongst attendees. While high-volume printing is generally considered to be better than 200 m2/hr, new printers have moved way beyond this benchmark.
Stork Prints highlighted their new Sphene 24 digital printer, which is said to realize speeds up to 555 m2/hr on virtually any fabric; including tricky substrates such as polyamide/elastane swimwear knits. Durst Phototechnik AG launched its Kappa 180 inkjet printer, said to reach speeds of over 600 m2/hr with a resolution of 1056 dpi x 600 dpi.
Xennia Technology's Osiris high speed digital printing system, also introduced at ITMA, is said to be one of the fastest inkjet printing systems in the world. It is capable of printing up to 2880 m2/hr, with up to 8 colours; its speed gives mass market fashion printers a competitive edge by allowing them to react quickly to new fashion trends.
Beyond apparel and home textiles
However, beyond the printing of fashion fabrics and garments, and textiles for home furnishings, there's a bright future in store for inkjet printing. The development of modular systems linking the many components of the process will compress the value chain, decrease the use of water, energy and wet chemicals, and drive market share.
In addition, new machine, ink, and print head technologies will enable inkjet printers to apply functional finishes or conductive materials in a continuous process, opening the door to more integrated processing of technical textiles.
Each component of the digital printing process is often provided by a different specialist, with the suppliers of software, print heads, inks, and the printing equipment each taking a mark-up.
In order to provide specific, cost-effective solutions for industrial printing applications, many of the suppliers are beginning to collaborate in various partnerships to develop components and systems that work together for their customers' specific applications.
Xennia Technology
One such company is UK-based Xennia Technology Ltd., which describes itself as "a market leader for industrial inkjet solutions." The company builds partnerships with relevant suppliers and customers to develop and secure its value chain. Xennia's flexible modular technology adapts to a range of print heads so that each inkjet system can utilize the right print head for the application.
"A solution is as strong as the weakest component," notes Dr. Alfons Wegdam, Head of Textiles at the company, "An inkjet solution is all about balancing the different factors and parameters to work properly together to obtain the best results."
Xennia is also focused on the future potential for inkjet printing in the "functional material deposition" of fluids that can provide technical textile materials with various performance attributes.
In 2008, Xennia was acquired by Royal TenCate, a technical textiles multinational based in the Netherlands which develops specialist materials combining textile technology with chemical processes. The ability to integrate various processes used in technical textile production through digital inkjet printing is part of TenCate's vision for the future.
Digitex
Coordinated by TenCate, the 2007 – 2010 Digitex project, a research and innovation initiative of the European Textile and Clothing Industries, brought together participants from the technology, academic, and protective clothing sectors to research and develop a technology based on digitally micro disposing fluids on textiles.
The eco-friendly, flexible, micro-digital process enables the "printing" or "nano-coating" of various finishes and dyestuffs on fabrics designed for technical end-uses, such as protective clothing, carpets, and outdoor fabrics; offering a replacement for wet processing and conventional high-temperature processes.
The results included functional finishes for moisture management, UV protection, mimetic effects, antimicrobial or antistatic qualities, as well as the potential to apply different dyestuffs or finishes to each side of the substrate. Micro disposition also offers the ability to "print" higher-performance vat dyes with increased fixation and lower discharge levels.
The micro disposal inkjet technology is also applicable for the printing of flexible circuits. The additive process of inkjet printing allows the deposition of conducting, insulating, and semiconducting materials in precise quantities and positions.
According to Xennia's Dr. Wegdam, "Combining textiles and electronics is clearly a trend with a big potential towards smart textiles."
The digital micro disposal of fluids in a continuous process will also increase production flexibility and speed, creating greater economy in the dyeing and finishing process. Advanced production technologies such as digital inkjet printing may eventually enable the industry as a whole to compress the sourcing chain and control the costs of energy use, environmental management and raw materials.
According to Dr. Wegdam, the prototypes work, and the next step is introducing the technology to commercial customers, beginning with TenCate.
Addressing the 2011 ITMF Conference in Barcelona, TenCate President and CEO Loek de Vries said, "For the textile industry, the digital future has already begun. The digital printing and digital finishing of textile substrates will soon be the norm, because it enables the industry to react faster at market needs. This technology will open up an endless amount of new applications."