Opinion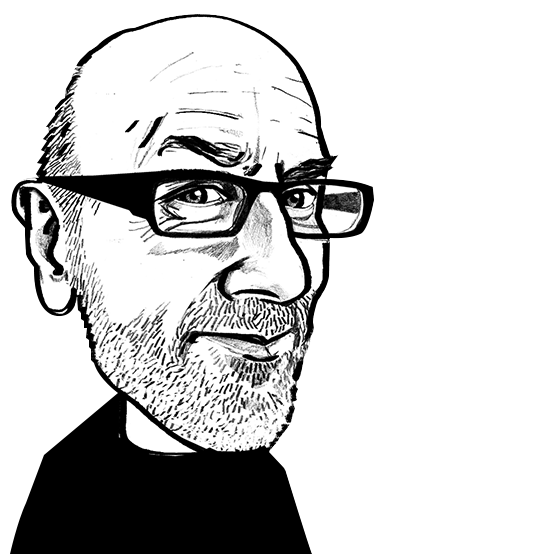 Driving the nonwovens industry forward
Adrian Wilson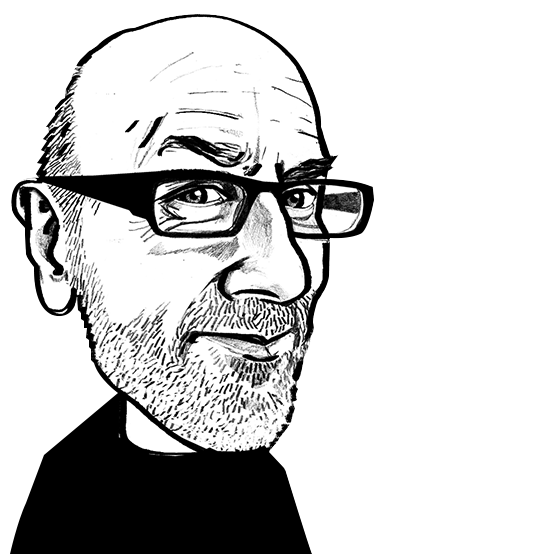 Spotlight on supply-chain wide innovation at Geneva nonwovens show.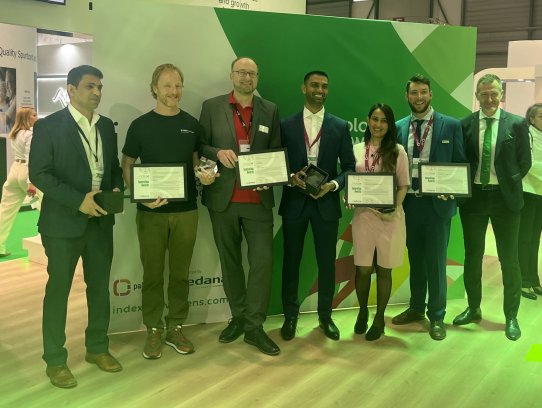 24th April 2023
Adrian Wilson
| Geneva, Switzerland
The winners of the INDEX 2023 Awards for excellence in the nonwovens and related industries were announced on the opening morning of the nonwovens show which took place at Palexpo in Geneva from April 18-21.
The event attracted 610 exhibitors from 43 countries, with 12,017 visitors from over 100 countries. Throughout it, the 15 shortlisted INDEX Award entries were displayed at the INDEX Innovation Lab, a special display demonstrating how innovation and sustainability are driving the nonwovens industry forward.
Hydraspun Circula
Suominen's Hydraspun Circula claimed the INDEX Award in the Nonwoven Roll Goods category as one of the first nonwovens on the market to be produced with a combination of recycled paper and virgin cellulosic fibres. It is challenging to use a waste source as a raw material in nonwovens due to high quality and hygiene requirements, which makes Hydraspun Circula stand out.
The entry caught the jury's attention for its creative use of post-consumer waste and its ability to demonstrate that innovations in nonwovens can support the circular economy and sustainable production. The jury also recognised Suominen's efforts in transforming its product portfolio into an environmentally sustainable range of solutions.
Smart Adult Care
The Smart Adult Care system developed by Henkel and its IoT partner SMARTZ claimed the 2023 INDEX Award in the Finished Products category and is aimed at significantly improving adult diaper changing schemes in nursing homes which operate under extreme pressure and often suffer from personnel shortages.
Smart Adult Care transforms conventional diapers into smart, connected medical devices by printing flexible sensors directly onto the back sheet of the incontinence product.
The printed sensor components interact with a reusable pod enabling the remote monitoring of moisture, movement and temperature on a web-based dashboard or app via the cloud. The system can also detect falls and provide urgent notifications to caregivers.
Nonwoven-based absorbent hygiene products already make a significant contribution to the comfort and well-being of many elderly people. For the jury, the well-considered and field trialled Smart Adult Care solution, will not only take this to the next level, but also make life considerably easier for nurses and healthcare staff working under a lot of pressure. The integration of sensors into disposables has been suggested for all kinds of applications, but this is a big step forward in what is practical and achievable now.
BicoBio
Fiberpartner claimed the Raw Materials category INDEX Award for its BicoBio – a bicomponent fibre with a core/sheath construction developed from materials with a low carbon footprint and designed to biodegrade in the environments where most plastics eventually end up – landfills or ocean water.
The fibre's biobased PE is produced from sugar cane and has a negative carbon footprint, while the recycled PET component is GRS certified. PrimaLoft Bio is the additive technology employed to enable the fibres to biodegrade in the environment.
The jury observed that the hydrolytic biodegradation of fibres in landfill will be very beneficial for some nonwovens applications.
ESC-8
Curt G. Joa's ESC-8 electronic size change technology for pant-type products claimed the INDEX Award in the Machinery category and is a potential game changer in the production of abseorbent hygiene products (AHPs).
The patent-pending technology – 20 years in development – finally allows converters the freedom to create new product designs within an infinite range of chassis and insert combinations with just the push of a button, eliminating a lot of costly downtime.
Up to now, AHPs manufacturing has been limited to specific insert and chassis dimensions and the process of manipulating a machine for product changeover required hours of downtime and significant labour costs.
The new Joa electronic size change technology has four primary, plus points – it allows manufacturers to create a truly unique product, creates a more sustainable product, offers best-in-industry speed and efficiency and allows push-button size changeover.
No longer mechanically limited by standard insert and chassis dimensions, manufacturers can make truly unique products from nearly endless combinations of insert and chassis constructions. In addition to length and width customisation, the ESC-8 can utilise any size insert pad – from heavy incontinence to super-discreet.
SugaFluff
Finally, India's Sparkle Innovations claimed the Sustainable Product category INDEX Award for its SugaFluff absorbent core, having also been nominated in the Finished Products and Raw Materials categories.
The company is operating a state-of-the art converting plant in Kamrej, Gujurat, with the capacity to manufacture over one million sanitary pads per day and has established a sustainable and in part fully closed loop system for its products by working with local partners in India.
Sparkle sanitary pads are made from renewable resources designed to biodegrade in warm and humid conditions, with their top sheets, absorbent cores, release papers, pad wrapping papers and outer packaging all made of cellulose-based fibres.
SugaFluff absorbent cores are made from sugarcane bagasse – one of the world's most abundantly available lignocellulose agricultural residues. In India alone, over 100 million tons of it is produced each year. Unlike planting softwood or hardwood trees, no extra land is required for bagasse as a widely available by-product of the sugar industry.
The jury found this to be an excellent example of sustainability in all its dimensions, and of real relevance to the nonwoven industry and its related markets.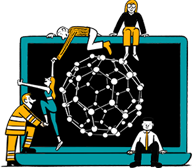 Business intelligence for the fibre, textiles and apparel industries: technologies, innovations, markets, investments, trade policy, sourcing, strategy...
Find out more