3rd October 2011, Barcelona
Clariant launches new generation flame retardant
Clariant's innovative program for fire retardancy, Sustainable Protection, was detailed in full on the 22 September, the opening day of ITMA - the first of six 'innovation sessions' scheduled by the company during the exhibition in Barcelona.
According to Clariant, the new Pekoflam system is a fundamental breakthrough in durable fire retardant (FR) finishes and heralds a new generation in the production of FR protective textiles.
Clariant says its innovative, bi-component system, Pekoflam ECO and Pekoflam SYN, meets the needs of the textile industry for a more sustainable and high performance FR application that can be used with existing equipment and is free of Oeko-Tex restricted materials, still commonly found in certain FR products.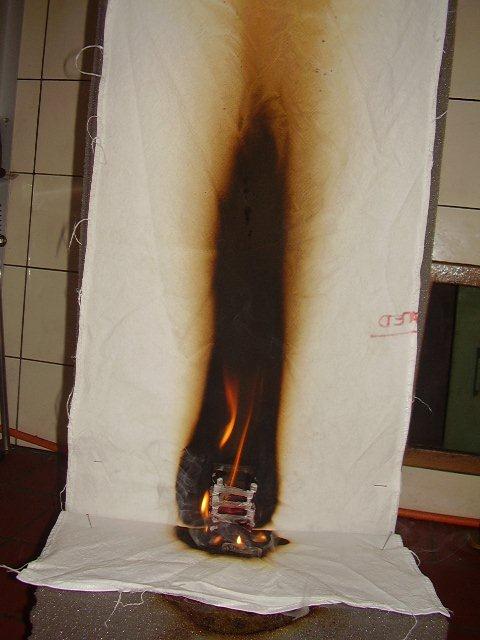 "The Pekoflam process is based on a synergistic application of phosphorus and nitrogen," explained Thomas Winkler, Head of Clariant's Business Unit Textile Chemicals.
"When we were examining the methods currently in use for creating fire retardant textiles as part of our innovation program, we knew we had to move away from traditional methods and get rid of any formaldehyde emissions. Balancing our innovation parameters of cost effectiveness, safety and sustainability, while at the same time providing a viable, commercial solution for our partners in the global textile industry, has taken some three years of research and development where the final solution was jointly developed utilizing an external research and development partnership. The result has been worth the wait."
The new bi-component Pekoflam system - ECO for ecological and economic, SYN for synergy - is said to have a very low impact on strength with the fabric to which it is applied.
Clariant says, importantly, it also has excellent wash fastness in domestic laundry situations and good performance in industrial applications and unlike some systems, processing can be done on common finishing lines with high temperature curing and a suitable wash range.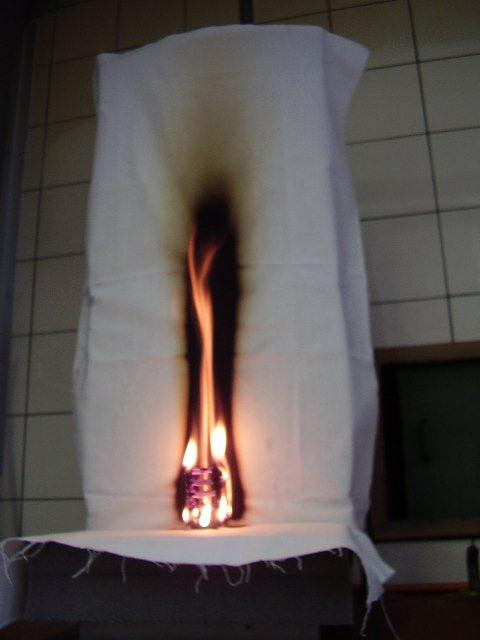 By creating the new Pekoflam system, which is especially suited to cotton and cotton-rich blends, Clariant says it is broadening the opportunities for manufacturers to develop their product range and markets.
Until now, Clariant says, manufacturers have had to rely mainly on systems based on commodity chemistry that can be very restrictive, especially in the production of materials that may be used in children's clothing. And as health and safety issues have grown in recent years, the manufacturers have been targeted for alternative materials by many brands and retailers of home textiles, the company says.
"Constantly adapting to market needs, Clariant's Textile business has been focusing successfully on non-halogenated products for a fairly long time. Finally - with Pekoflam - the problem of formaldehyde and amine emissions has also been eliminated in FR systems," a Clariant statement at ITMA said.
"Moreover, the current FR systems also can affect the residual tensile strength of fabrics, which places severe limitations on the weights of fabric that could be produced.
All of these limitations and associated environmental and ecological problems in the sector have been removed by the introduction of Pekoflam ECO in combination with Pekoflam SYN," the statement said.
"The new Clariant chemistry is not simply another product on the market - it provides a fundamental and far-reaching change to the way the producers of FR fabric have been forced to work. The new system doesn't contain any SVHC2 restricted chemicals, commonly used in FR. And it's cost efficient, too," Thomas Winkler said.
The Clariant theme of Sustainable Protection also highlighted another innovation in fire retardant finishing. Pekoflam HFC is a novel powder flame retardant coating technology, in which organic phosphinate compounds substitute for halogen-based systems.
It focuses on applications to synthetic fibres, especially for the upholstery sector and carpeting. The nonhalogenated coating reduces smoke emissions, a problematical aspect associated with halogen based coatings. Pekoflam HFC provides high performance on synthetic fibres and blends. It has better binder compatibility and a lower impact on rheological behaviour commonly observed by increased viscosity when compared to other phosphorus based powder flame retardants.
This article is also appears in...