2nd December 2016, Overland Park, KS
Flylow brings new eVent technology to snow sports for Fall/Winter 2017
Flylow, a leading outdoor apparel brand, has introduced the new waterproof membrane technology from eVent fabrics, eVent DVexpedition, in its premiere Z Line products, the Lab Coat and Compound Pant, for the Fall/Winter 2017-18 season.
eVent DVexpedition is the newest Direct Venting (DV) durable, air permeable and waterproof membrane from eVent fabrics, purpose-built for skiers and outdoor enthusiasts. "Flylow takes performance seriously. By adopting eVent DVexpedition into next winter's line up, they've chosen to ensure that the most dedicated skiers will be comfortable in any and all conditions," commented Chad Kelly, Director of Sales and Product Line for eVent fabrics.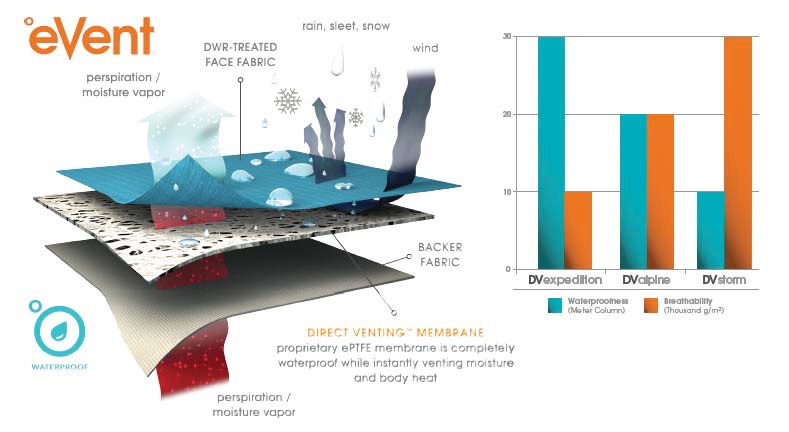 "Ultimately, DVexpedition offers fully waterproof protection and best-in-class breathability achieved only through an air permeable membrane system. This combination, along with durable construction, guarantees a weatherproof solution that devoted skiers demand."
DVexpedition
DVexpedition combines waterproof protection with eVent's patented air permeable Direct Venting technology to allow body heat and water vapor (sweat) to easily dissipate and help keep users dry and comfortable. Its high moisture vapor transfer rate (MVTR) – a common measurement of breathability, combined with air permeability, the ability for air to pass through a fabric or membrane, is said to create the best possible breathable performance in waterproof shells.
"The Lab Coat and Compound Pant are designed from the ground up for the skier who wants to hit everything, every day. This hard-charging and super air permeable kit delivers a Flylow level of true toughness and waterproofness. It's burly enough for riding lifts in crushing storms, but light and breathable enough to wear while you're bootpacking up the headwall," said Dan Abrams, co-founder of Flylow.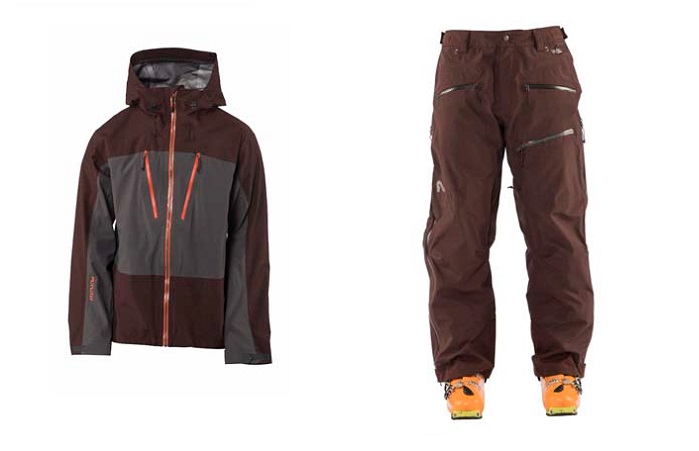 DVexpedition must meet eVent's high minimum internal specifications, according to Kelly. On average, three-layer DVexpedition laminates, featuring durable, robust face fabrics, earn eVent's highest waterproofness rating of a 30K meter water column. Breathability, as measured by moisture vapor transfer rate over 24 hours (MVTR), is 10,000 grams per square metre (JIS B1 test method), and air permeability is rated at 0.06 cubic feet per minute.
New eVent fabric technologies
eVent DVexpedition is the newest of three technologies in eVent's series of waterproof and air permeable membranes and fabrics. DValpine, adopted from the company's original air permeable and fully waterproof membrane, is the time-tested, versatile solution in the collection, offering balanced all-weather protection and high breathability for a broad range of activities.
DVstorm is designed to deliver superior breathability in lightweight waterproof shells, and is ideal for highly aerobic activities that quickly generate heat and sweat, such as light and fast climbing, hiking, running and cycling, the company reports.
All eVent waterproof membranes are fully manufactured in Lee's Summit, Missouri, USA. The ePTFE membranes are finished with eVent's patented oleophobic and hydrophobic treatment to protect the membrane from contamination but also retain its porous, air permeable structure.
This article is also appears in...