Regenerated cellulosic fibre producer Lenzing participated for the first time at Lineapelle in Milan, last month, where the Austrian company unveiled its complete shoe concept – shoes made almost entirely from its eco-friendly Tencel Lyocell fibres.
Focus on sustainable materials
According to Lenzing, in the search for sustainable and innovative materials, an increasing number of reputable brand and shoe manufacturers are becoming aware of its Tencel branded lyocell fibres.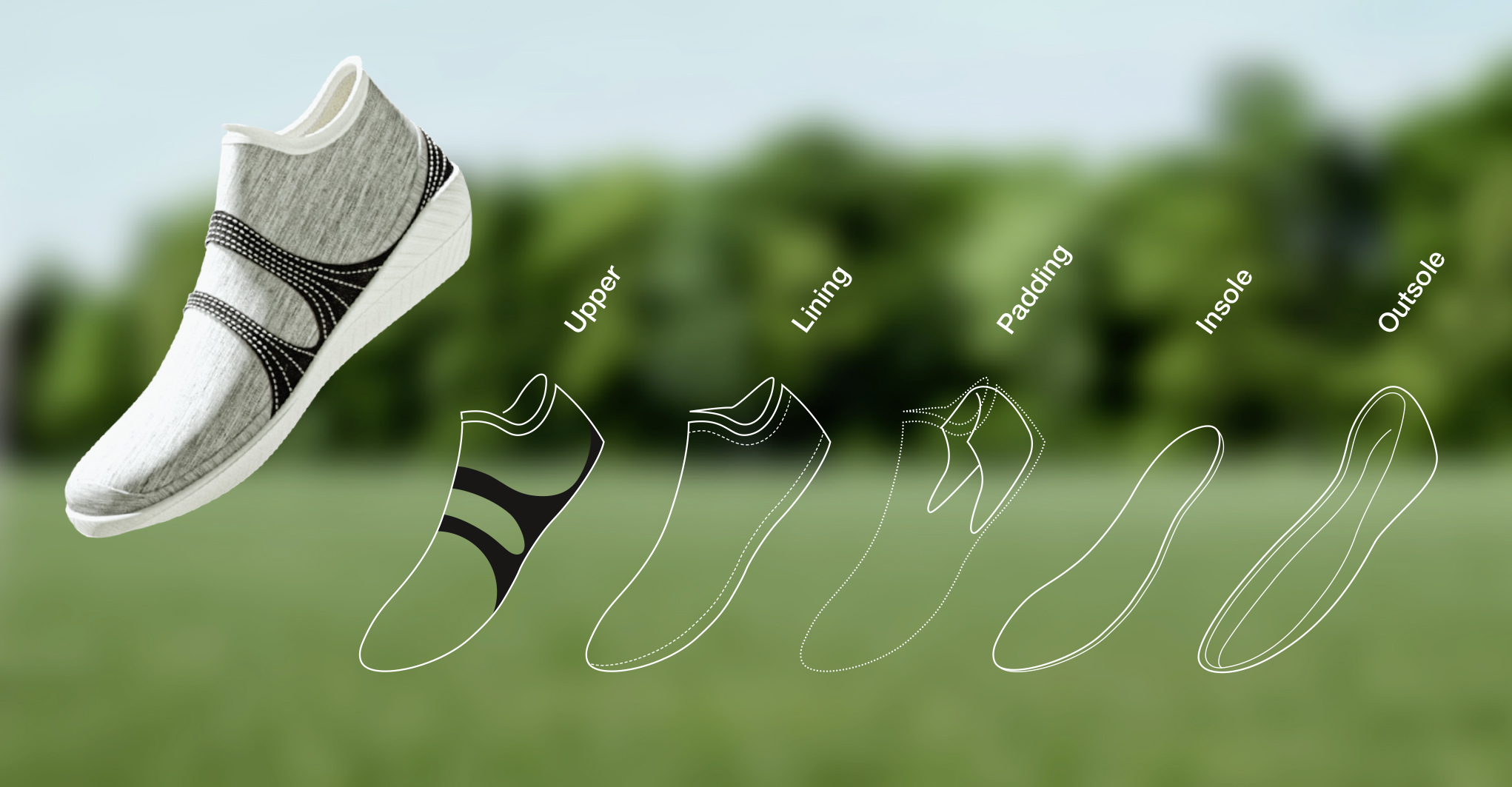 "The demand for sustainable materials certainly did not stop at the shoe industry. With a global production of more than 23 billion pairs of shoes per annum*, shoes represent an enormous burden after their useful life since shoes are not recycled," the company explains.
With Lenzing's complete shoe concept the possibilities range from textile fibre in the upper material, as a filling material, or as a nonwoven fleece in the inner sole through to Lenzing Lyocell powder in the outer sole or in the padding. "Likewise, shoe laces and the supporting material for zippers are possible. The more shoe components are made of Tencel Lyocell fibres, the closer we are getting to the vision of a bio-degradable shoe," the company says.
Solution for the footwear industry
Due to their eco-friendly production and bio-degradability, two criteria which are increasingly significant in the shoe sector, Tencel Lyocell fibres are said to be an ideal alternative to conventional materials.
"Tencel Lyocell fibres are produced from wood pulp. This is made of sustainable wood farmed in accordance with the strictest guidelines for wood and pulp procurement applicable for the Lenzing group. The closed loop process for Lyocell fibres guarantees minimum environmental impact thanks to low water and energy consumption and the sparing use of raw materials. This production cycle was awarded the 'European Award for the Environment' by the European Union,: Lenzing continues.
"The eco awareness of consumers is rising in general," says Birgit Schnetzlinger, who is responsible for the footwear segment in Lenzing. "They are becoming increasingly critical and are better informed about sustainability and pay more attention to what they purchase and where the product is coming from. This situation is an opportunity for Tencel Lyocell fibres because we have the material solution for the footwear industry," Schnetzlinger enthuses.
Tencel Lyocell fibres naturally have good breathing properties and ensure optimum moisture management in footwear, according to Lenzing and they can be easily combined with all of the materials commonly used in shoe production.
* World Footwear Yearbook 2016
This article is also appears in...