Dyeing/​Finishing/​Printing
Adidas endorses supercritical CO2 dyeing
Brand will now be incorporating the technology into its supply chain.
2nd October 2023
Innovation in Textiles
| The Netherlands
An independent lifecycle assessment (LCA) commissioned by Adidas has proven that DyeCoo's waterless dyeing technology operated by CleanDye at its factory in Vietnam generates 58% lower greenhouse gas emissions than conventional textile dyeing solutions.
The LCA was commissioned as part of a programme to identify and certify low carbon textile coloration technologies.
As brands like Adidas reshape the apparel industry to address climate concerns, technologies such as DyeCoo's supercritical CO2 dyeing that reduce both carbon emissions and water pollution are essential for sustainable fashion. Based on these results, Adidas will now be incorporating CO2 dyeing into its supply chain.
The LCA was conducted by Sphera, a third-party consultant with a proven track record of producing reliable sustainability reports across several industries. Sphera compared CleanDye and DyeCoo's waterless dyeing process to the technologies of three conventional Adidas suppliers.
The report coincides with increasing interest in DyeCoo's technology from firms all over the world, including manufacturers in Turkey, Vietnam, India, Bangladesh and Central America and large international brands and retailers seeking to reduce their carbon footprint over the coming years.
DyeCoo received enthusiastic feedback at ITMA 2023 in Milan, where it introduced a range of new CO2 dyeing solutions, including a smaller, fully electric machine suitable for sampling and small-scale production, as well as an advanced lab system for R&D.
"We are thrilled about this report and that CO2 dyeing is gaining momentum," said Kasper Nossent, commercial director at DyeCoo. "We look forward to expanding our technology beyond our current customers to other factories around the world in collaboration with our brand partners."
In addition to the significant sustainable impact, DyeCoo's technology also provides a full colour gamut and very high batch-to-batch consistency in bulk production, without compromising on quality and cost.
"The LCA is also a testament to our Vietnam facility, where we use DyeCoo technology to deliver high-quality, sustainably manufactured fabric at competitive prices," added CleanDye's CEO Simon Weston. CleanDye has already produced fabrics for brands such as Decathlon, Tom Tailor, Marco Polo and Bonprix, and many other global apparel and footwear brands are in discussions to incorporate DyeCoo and CleanDye into their supply chains.
"After analyzing the LCA, CleanDye has made further improvements to the process, and we are confident that our carbon emissions are even lower than the already impressive LCA figures," said Weston.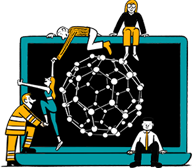 Business intelligence for the fibre, textiles and apparel industries: technologies, innovations, markets, investments, trade policy, sourcing, strategy...
Find out more